Hey, beauty!
This Tiam Vita B3 source review is one I have been putting off for so long.
There's this trend on TikTok for skin care products where you tell a long-awaited product "You better fix my life you little shit". I made one for this k-beauty fave and while it didn't fix my life, it's worth checking out!
Before I do so, let's talk about the main ingredient in this serum- Niacinamide.
Benefits of Niacinamide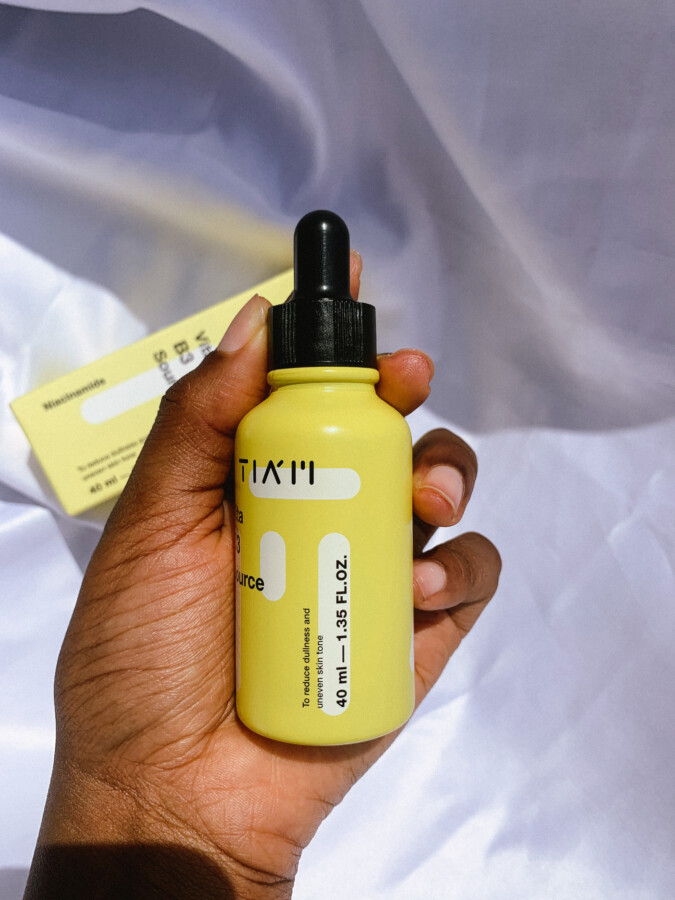 Niacinamide (Vitamin B3) is a versatile water-soluble vitamin that is raved about in skincare, and for good causes. Its benefits include:
Visibly minimizing enlarged pores and improving uneven skin tone as it helps combat cellular damage as an anti-oxidant.
Reducing the effect of environmental damage on the skin barrier.
It's also compatible with almost all skincare ingredients so it can pair well with your skincare products that contain retinol, hyaluronic acid, glycerin, etc.
It helps the skin's capacity for producing ceramides which strengthen the skin barrier and keeps it moisturized.
The best part for me is how this ingredient does well for all skin types.
It has anti-inflammatory properties, so it can help with acne-prone skin.
I read that if Niacinamide is used in high concentrations, it can cause redness because it converts to Niacin so keep that in mind as well.
Now I hope you see why it's such a loved ingredient in the skincare community. Let's get into the TIAM Vita B3 source review then!
What's the rave about TIAM Vita B3 source serum? Is it worth the hype? Find out here!
Click To Tweet
Packaging
The Tiam Vita B3 source comes in a yellow glass serum bottle with black and white markings on it. It's so aesthetically pleasing but I was scared it would break. It's also heavy.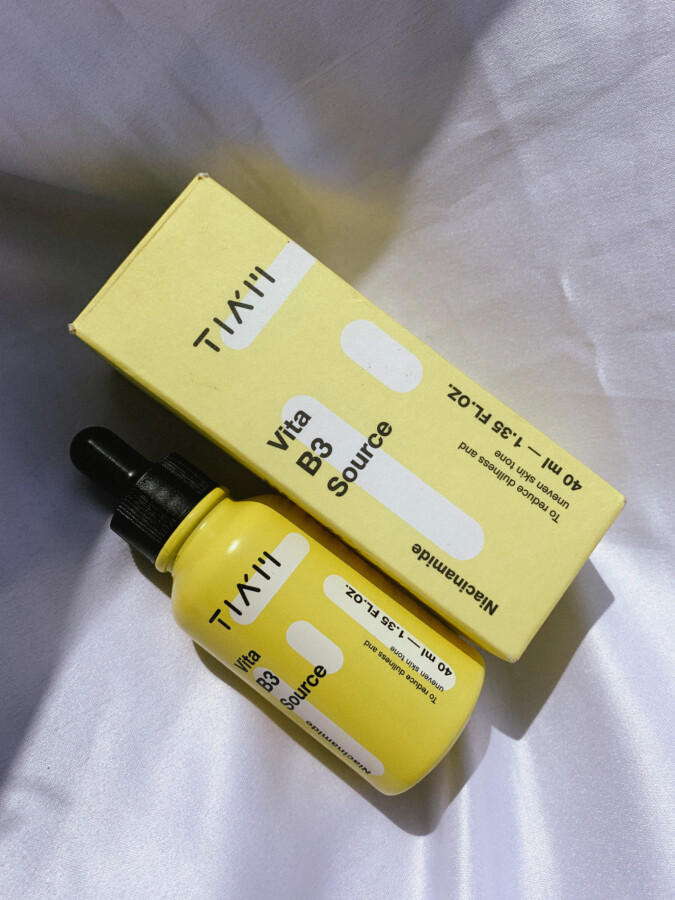 Size
It's a 40ml-sized serum. Most serums I've used are about 30ml so this is interesting.
Texture, smell, and color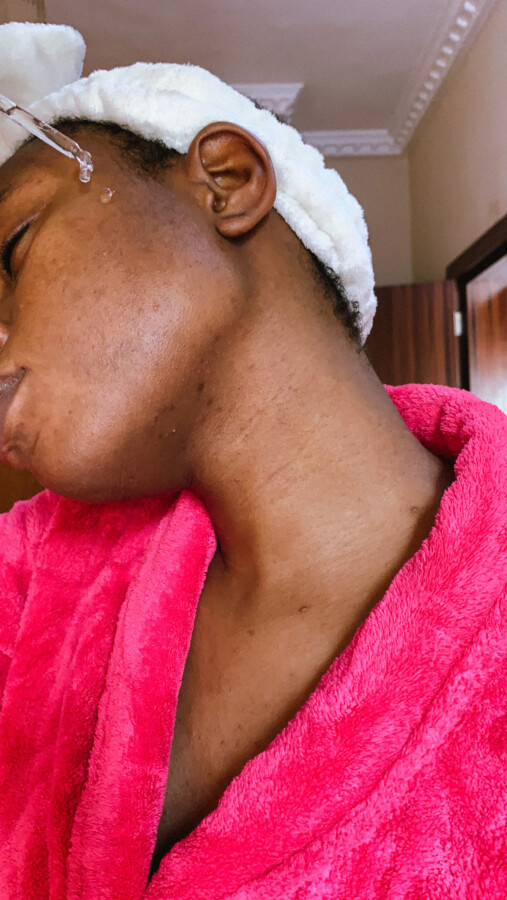 It has a slightly viscous consistency with no fragrance and is transparent. It also leaves a sticky feeling after use that I feel indifferent about.
Claims/ Ingredients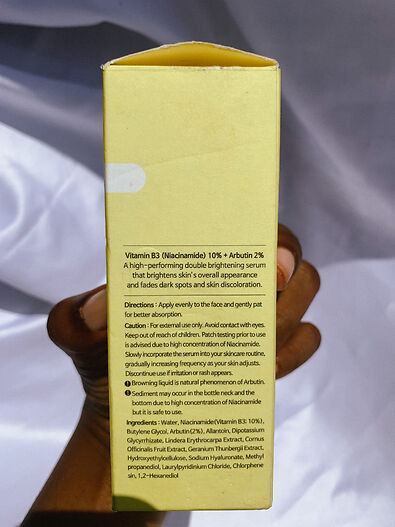 According to TIAM's website, the benefits of this serum include :
Brightening
Fading skin discoloration
Improving hyperpigmentation
The star ingredients are 10% Vitamin B3 (Niacinamide) and 2% Alpha Arbutin. The ingredient list is as follows:
Water, Niacinamide (Vitamin B3; 10%), Butylene Glycol, Arbutin(2%), Allantoin, Dipotassium Glycyrrhizate, Lindera Erythrocarpa Extract, Cornus Officinalis Fruit Extract, Geranium Thunbergii Extract, Hydroxyethylcellulose, Sodium Hyaluronate, Methylpropanediol, Laurylpyridinium Chloride, Chlorphenesin, 1,2-Hexanediol
My experience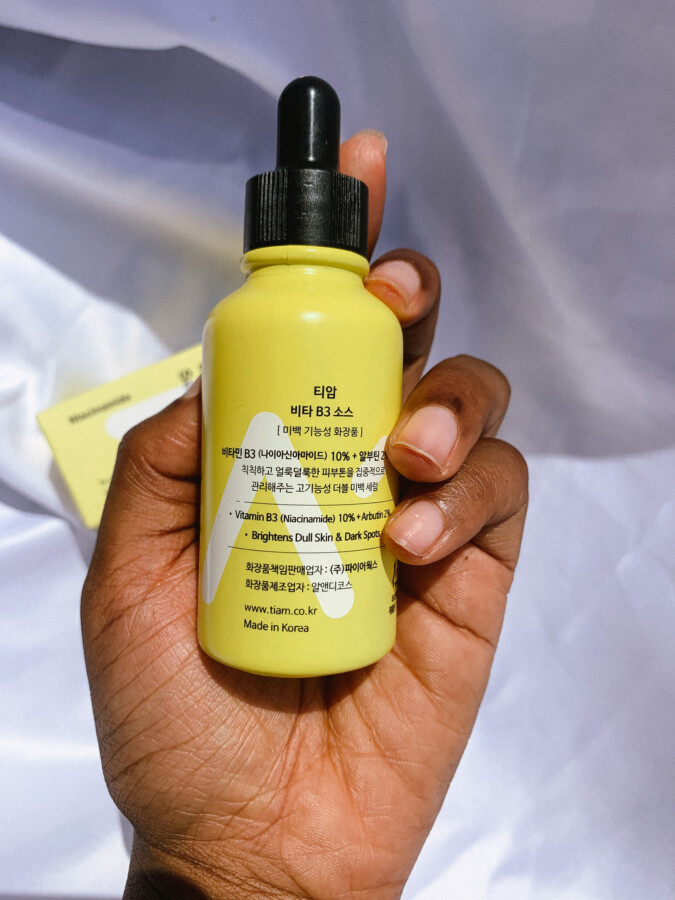 I bought this product for 2 reasons.
The first was to improve my skin texture and the second was to see if it lived up to its claims for hyperpigmentation. 
The first few days after using this serum, I noticed I was breaking out and it was my pre-period hormonal acne as blogger Cassie Daves mentioned it may cause purging for some people. That fizzled after a few days.
Afterward, between 3-4 weeks of using it, I kept getting compliments at home about how my skin looked healthy and radiant. I would say that it really helped with my texture and improved my pore appearance. 
I also noticed it reduced my acne flare-outs during the period of use.
One thing this serum didn't do for me was improve my hyperpigmentation compared to my experience with the Good Molecules discoloration-correcting serum. You can read my review really quickly here.
I have read reviews of people who shared how it helped with theirs, but it didn't fulfill that for me.
Overall, it's a good product to add to your routine, especially for its antioxidant benefits. If you are after something for hyperpigmentation, it's best to get other fighters to use in conjunction with this serum.
How I used it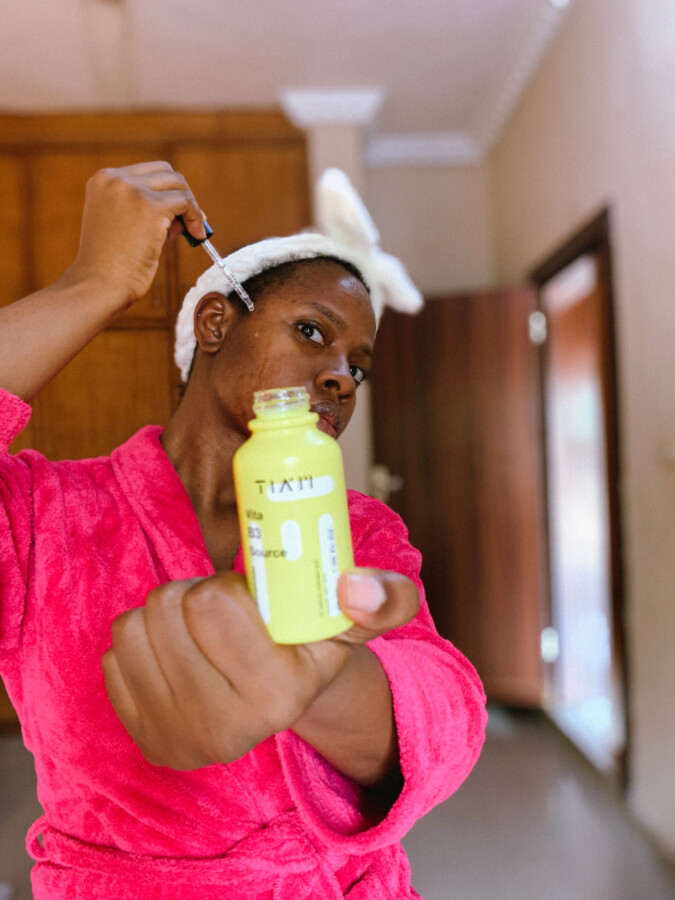 I used the Tiam vita b3 source only in the evenings the first week I got it, then continued to both day and night, after my toner.
READ ALSO: 7-STEP MORNING SKINCARE ROUTINE FT TIAM VITA B3 SERUM
Pros
Very aesthetic which makes me want to reach out for it.
Lasts for a while because of its consistency
Improves the skin's overall appearance
Cons
Comes in a glass bottle that can break.
Not transparent so you can't see how much is left.
Where to buy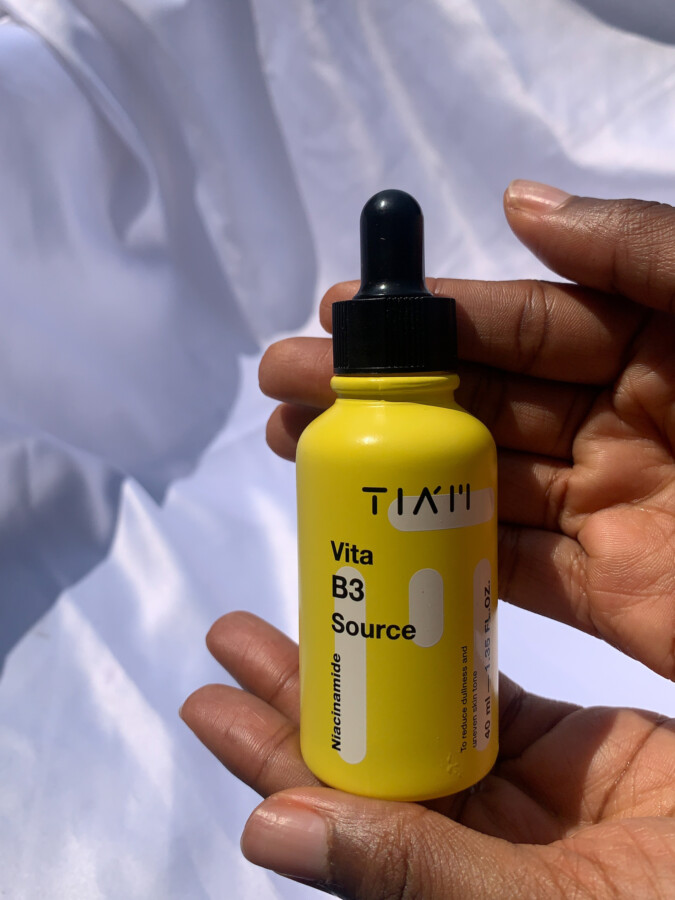 I got mine from @beautybydaz on Instagram for 6,950 naira. You can check any of these stores in Nigeria or shop on Amazon below:
Verdict
The Tiam Vita b3 source is worth getting if you need an anti-oxidant like Niacinamide in your routine. Also, skincare can be personal and who knows if it would be helpful for your hyperpigmentation?
I would definitely be repurchasing for the anti-oxidant benefits.
Have you tried this serum before? 
Is it something you would love to try?
Please share with me in the comments
---
Read these next:
An affordable and gentle k-beauty cleanser- Review of the TIAM low pH snail and azulene cleanser
Reviewing the Face Facts Hyaluronic Acid Serum- Worth your buy?