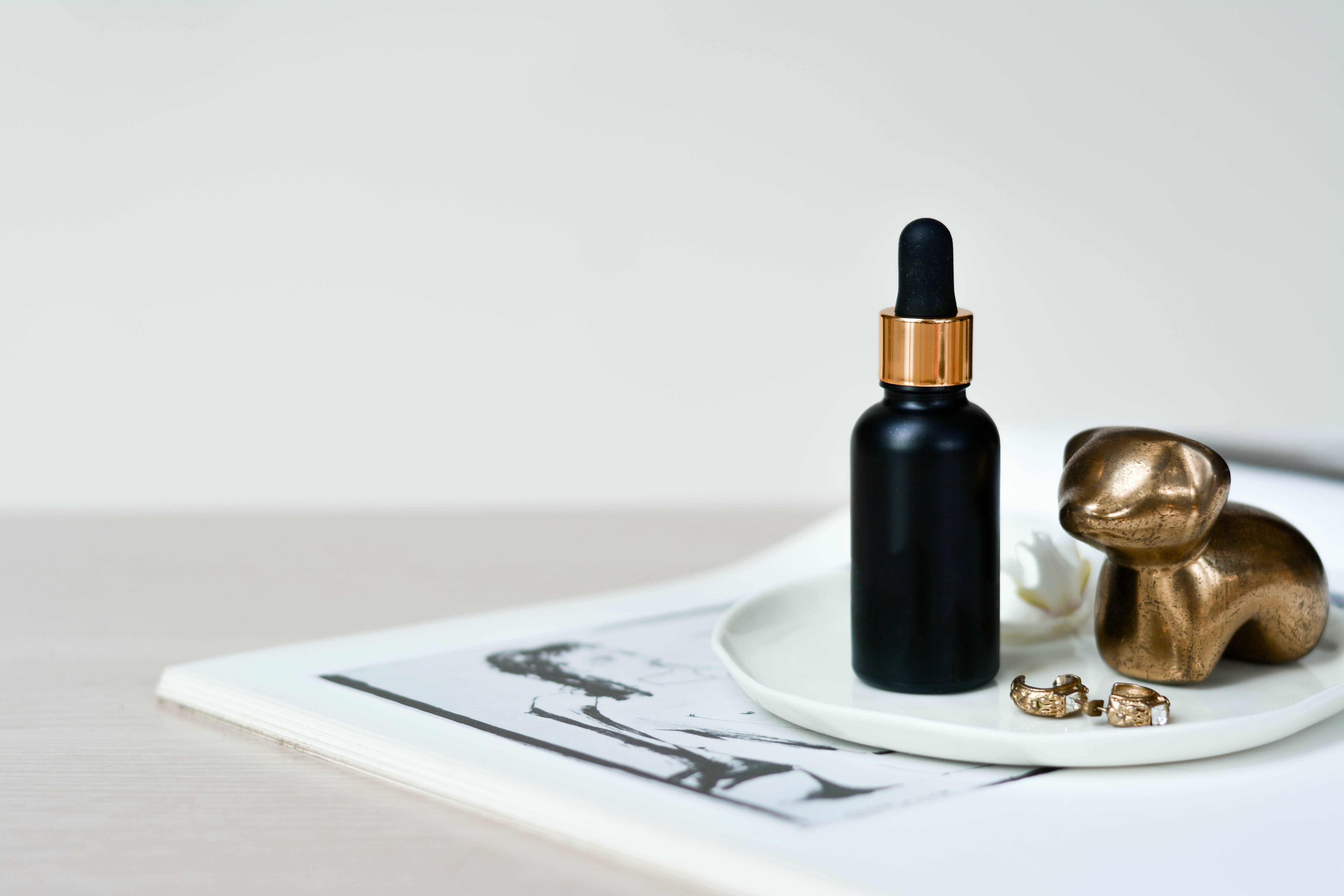 Have you ever wondered what a serum means? The first time I heard about a serum was from a giveaway I won in 2019. I can't forget my excitement even though I was clueless about my skin type or what I needed help with. It was a hyaluronic acid from Dr. Rashel and it changed the game for me.
This post is for the beginner (in fact anyone) who wants to learn more about face serums and how to make the best of them. It's a long read, so you would find the table of contents helpful.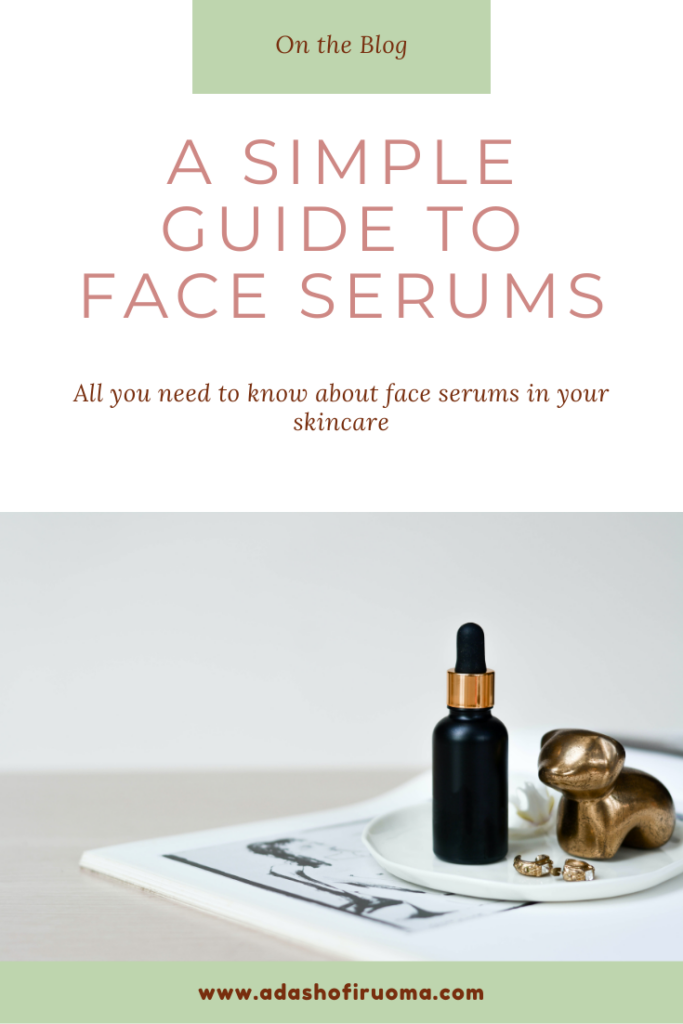 What Is a Serum?
Serums are clear, gel-based, or liquid, and they tend to be less thick than a moisturizer.
According to  Dr. Tsippora Shainhouse FAAD, board-certified dermatologist at SkinSafe Dermatology and Skin Care, "Serums are thin-viscosity topical products that contain concentrated amounts of active ingredients."
Another board-certified dermatologist and director of cosmetic and clinical research at Mount Sinai Hospital's department of dermatology, Dr. Joshua Zeichner, describes face serums as skin-care products designed to deliver high concentrations of specific active ingredients to the skin.
Are Face Serums the same as Moisturizers?
No, face serums are very different from moisturizers even though some serums may be moisturizing.
A face serum usually comes after cleansing, but before moisturizing with the intent of delivering powerful ingredients directly into the skin. A serum can do so because it is made up of smaller molecules that can penetrate deeply into the skin. This makes face serums an effective tool for targeting specific skincare concerns, like hyperpigmentation or wrinkles.

Benefits of Face Serums
A serum can have numerous benefits especially if you use a face serum that's well suited to the type of issue you want to address.
Absorbs quickly into your skin: Face serums are light weight skin care formulations and have thinner viscosity (i.e not thick). This allows the serum to be absorbed more easily into your skin.
Improves the appearance of wrinkles and fine lines: Some face serums contain ingredients like retinol that may help reduce the appearance of fine lines and wrinkles.
Protects your skin from free radicals: Skincare shouldn't be only about treating a concern, but preventing future damage. Serums with ingredients like Vitamins C, E, green tea, etc help prevent oxidative damage from ultraviolet (UV) rays and pollution, which in turn lead to premature skin aging and wrinkles.
Potential to provide more visible results: Since serums contain higher concentration of active ingredients, they usually provide more visible results, compared with other types of skin products.
Feels light on your skin: Low viscosity and lightweight thus face serums can absorb quickly into your skin.
What are the types of serums?
If you're still reading, I'm proud of you (wink) so let's get into the types of serums we have. Knowing what type is crucial to decide which will best serve you at a particular phase in your skincare routine. There are different face serums with unique purposes and ingredients.
Some face serums help to brighten your face or boost hydration while others focus on fighting the signs of aging.
When it comes to choosing a skin serum, it's important to recognize there are different types of serums, as well as specific ingredients to look for based on your goals.
Join my newsletter for more updates from me on skincare, faith and motivation.
In general, face serums fall into the following categories:
Anti-aging serums
Purpose– Dr. Debra Jaliman, a board-certified dermatologist in New York City says that the pur[pose of anti-aging serums is to slow down the aging process. They do this by delivering essential anti-aging ingredients to effectively combat fine lines and wrinkles.
Skin type– Anti-aging serums are beneficial for all skin types and you can start using them as early as your 20s.
Ingredients to look out for – Retinol, caffeine, green tea, proteoglycans, and hyaluronic acid (generally labeled as sodium hyaluronate).
My Recommendation-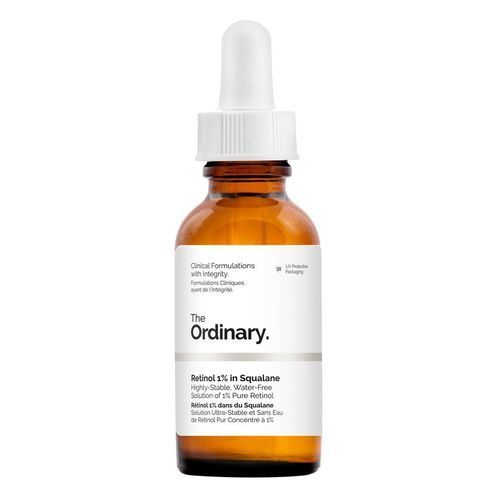 Skin-brightening serums
Purpose– To target skin issues like hyperpigmentation, enlarged pores, and fine lines.
Skin types– Those looking to even out nix dark spots or even out skin tone. If you want to smooth out skin and minimize pores, then skin resurfacing and exfoliating serums work well.
 Ingredients to look for – Phytic acid, vitamin C, arbutin, kojic acid, azelaic acid, L-ascorbic acid, and glycolic acid.
My Recommendation-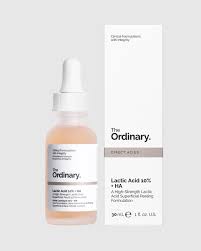 Hydrating serums
Purpose– These face serums help infuse extra moisture into the skin. This would help make skin look fresh, plump, and younger.
Skin type– Those with dry skin are ideal candidates for a hydrating serum. Oddly enough, oily skin types (and even acne-prone skin) can also benefit from some targeted hydration.
Ingredients to look out for – Hyaluronic acid and peptides
My Recommendation-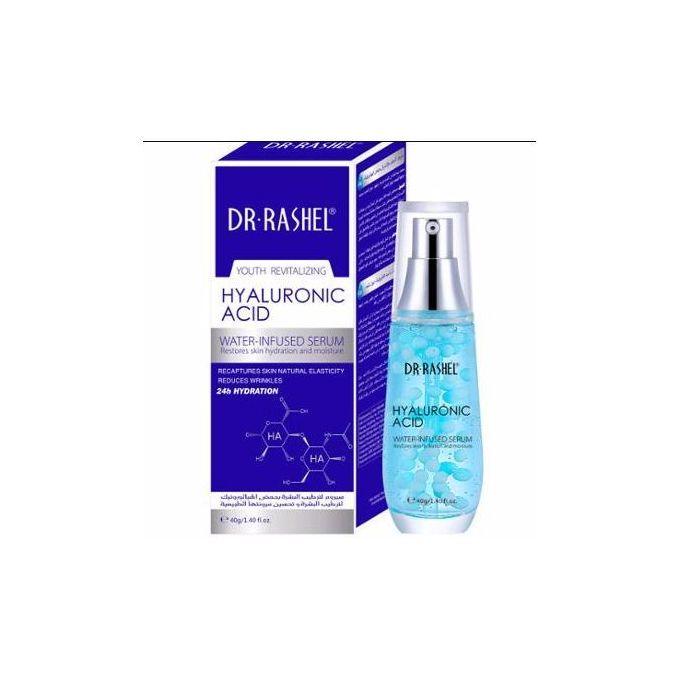 Free-radical fighting serums
Purpose- "Antioxidant serums help protect your skin from the free radicals you're exposed to on a daily basis. They also aid in the prevention of fine lines and other visible signs of aging, and can heal and repair skin," Jaliman said. Free radicals are unstable molecules that can damage your cells and cause premature aging.
Skin type– Ideal for or all skin types since we're exposed to free radicals on a regular basis.
NB- Look at the ingredients to make sure a face serum doesn't include any potentially irritating ingredients for your skin type first. Some things that can cause irritaion in some people include: Fragrances, dyes, sulfates or even citrus or mint .
Ingredients to look out for – Vitamins A, C and E, resveratrol, niacinamide, melatonin and L-Ascorbic acid.
My Recommendation-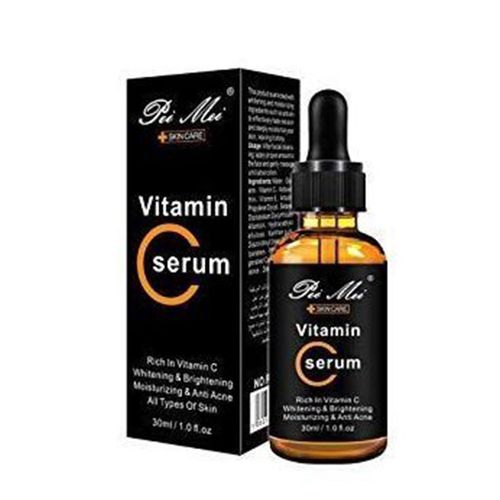 Acne-prone and sensitive skin serums
Purpose- Minimizes irritation and soothes sensitive skin.
Skin type– Oily and acne-prone skin as well as sensitive skin
Ingredients to look out for – Salicylic acid, Niacinamide (a form of vitamin B3).
My Recommendation-
How To Use A Serum?
Serums are meant to be applied to your face in small tapping motions with your fingertips or your palms.
Cleanse face and apply a toner.
Take a pea-sized amount or about 3-4 drops from the dropper into your palms.
Spread it between your palms without rubbing too much,
Dab the serum all over your face and neck using small and gentle tapping motions
Wait for a couple of minutes for the serum to completely penetrate your skin
Continue with your skincare regime.
Bonus points to note
Always use a sunscreen especially if you're using vitamin c.
Do a patch test in the beginning before you use any serum in full force!
If you are pregnant, or have eczema, it's best to avoid using a serum with very potent ingredients.
Lastly, use face serums correctly by following the instructions (e.g, if it's to be used in the morning or night or every other day).
Stores You can get Face serums in Nigeria
What face serum do you use? Do you use serums? Share with me.
READ ALSO- A REVIEW OF THE ORDINARY LACTIC ACID SERUM ON MY OILY SKIN.
1