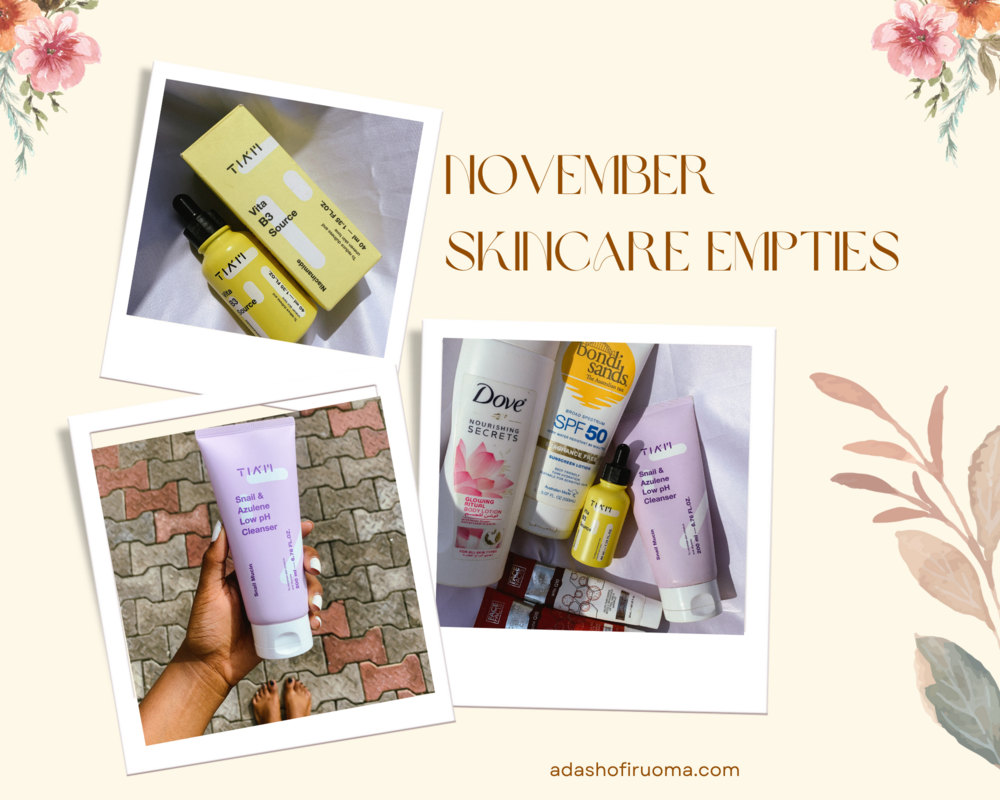 Hey, beauty!
First of all, happy new month. I mean can you believe it's December already? Technically, it's been over a week but who's counting?
Welcome back here! The last time I wrote a skincare empties post, I was knee-deep in the school's resumption and that phase was so stressful. It is still stressful, but not as bad as then.
Thankfully, I'm in the final rotation of my final year of med school and I can't wait for the 3 months to be over.
Let's get back here before I digress. November's skincare empties are 6 skincare products. I have shared reviews of most of them on the blog. They have been linked as well for your ease and trust me to not gatekeep any details.
Shall we?
This post contains affiliate links which means I may get a commission if you make a purchase via the links at no cost to you. Thank you for supporting my blog!
Dove Nourishing Secrets Glowing Ritual Body Lotion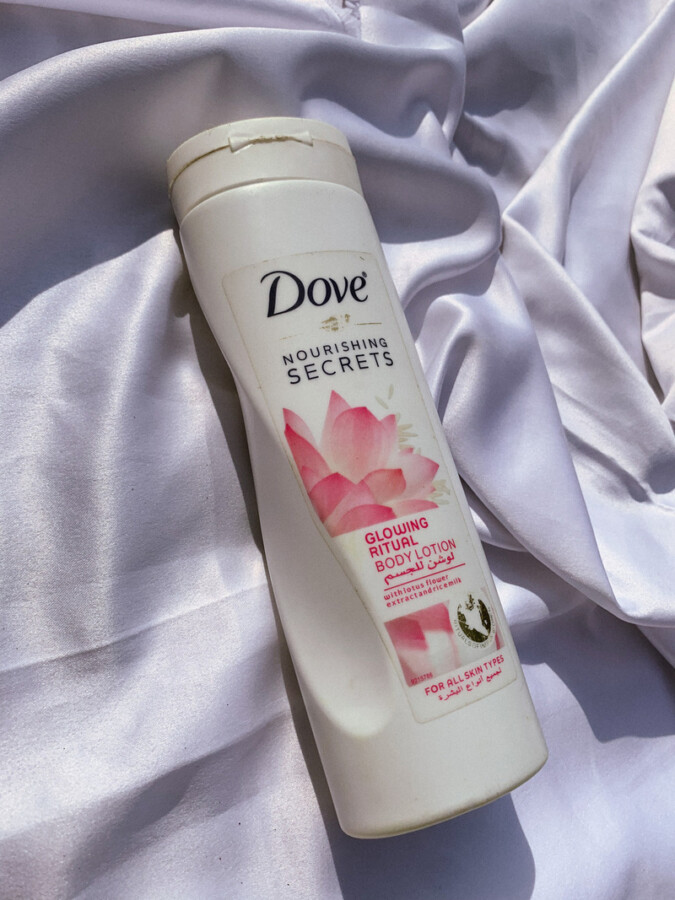 What is it?
The Dove replenishing glow ritual body lotion is a body moisturizer. I got this skincare product for the sake of experimenting with more body lotions in my body care routine.
PS- Read about my body care routine and the helpful hack I use for my body lotion.
My Experience
This body lotion was very lightweight and I enjoyed that about it. It also had a subtle fragrance to it that wasn't overwhelming. The only thing I didn't enjoy was how long I had to wait for it to seep into my skin before going in with a body butter or body oil. 
Other than that, it left my skin feeling hydrated and soft!
Price
It ranges from 2100-3000 naira depending on the store you get it from. I got mine from a supermarket close to home. 
Shop
Verdict
I would repurchase this body lotion if I wasn't so eager to try out new body care products. For now, my experiment continues as there are so many body lotions I want to try on my list.
Which skincare product do you miss in your routine? Here's a look at my November skincare empties ft Dove, TIAM, and Face facts.
Click To Tweet
Bondi sands Broad Spectrum SPF 50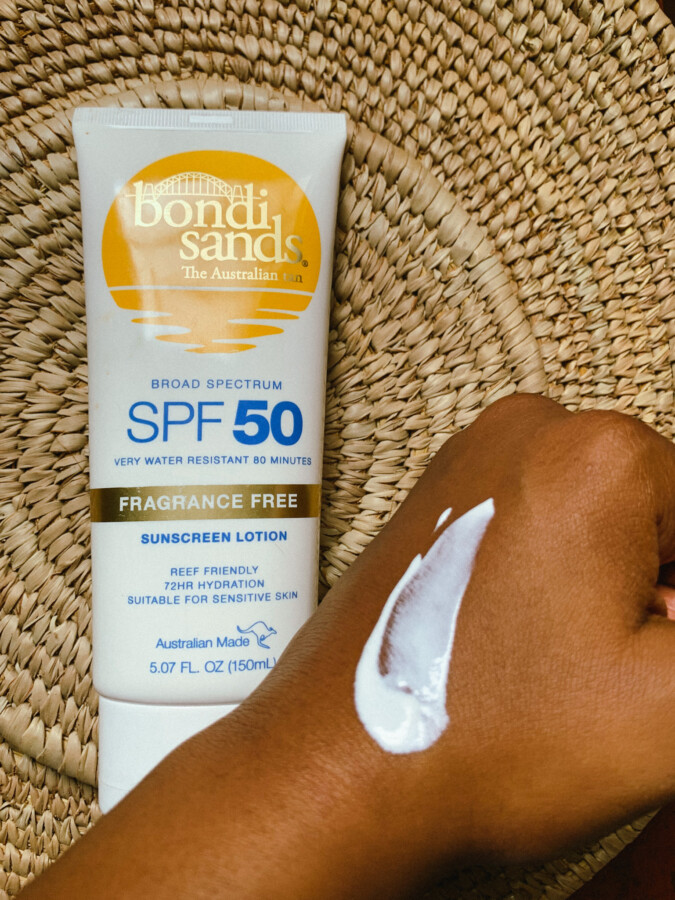 What is it?
A rich sunscreen lotion with broad spectrum coverage and 150ml in size. I had a love-hate relationship with this sunscreen and shared all my thoughts in this detailed post.
My Experience
My favorite thing about this sunscreen is how it moisturized my skin too. The ingredients point to that, but getting the experience is top-notch. It also didn't leave a white cast which makes sense as it's a chemical sunscreen. The only issue I had with it was how greasy my skin was after use, so I believe dry skin types would enjoy this. Nonetheless, don't knock it off till you try it out.
NB- Check out the difference between mineral and chemical susncreens and which is best for you! 
Price
I got this for 7,650 naira from an online store in Nigeria. 
Shop
You can check @beautybydaz or @shopwithteeka in Nigeria. 
OR
Verdict
I would rate this a 7/10 because of how it was for my skin type. It also left no white cast for me but my face appeared too greasy.  
Face Facts Collagen and Q10 Replenishing Day cream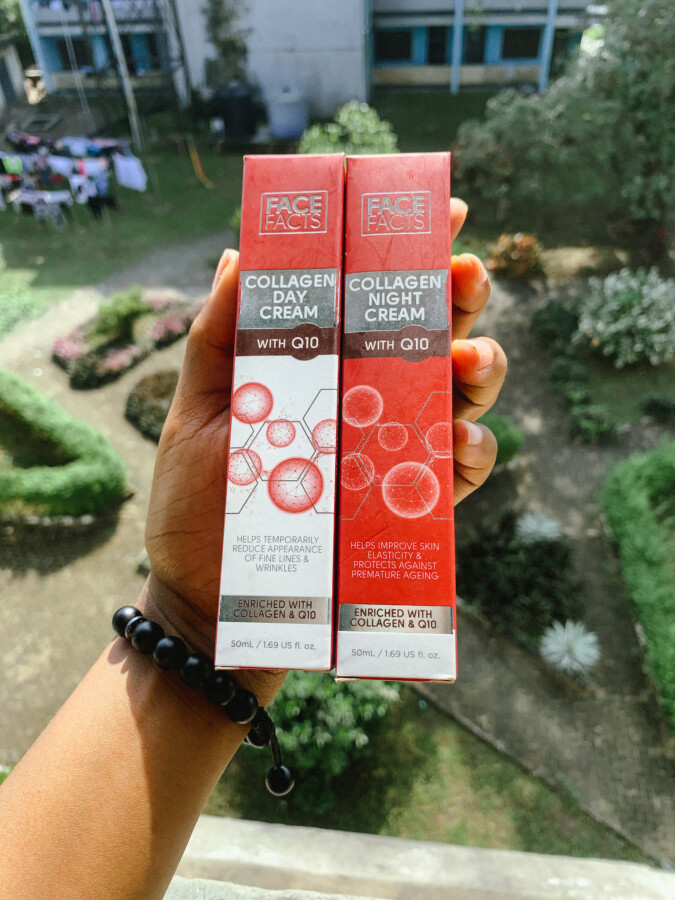 What is it?
The Face fact collagen day cream is a moisturizer designed for the day. I'm still in the camp that doesn't feel you should stress with day cream and night creams except you have the budget for it, or if you want something specific to your skin concerns. 
My Experience
The creamy texture was overwhelming for my oily skin the first time I applied it so I reduced the quantity subsequently. 
Other than that, I wouldn't say it did anything else except moisturize my skin. At a point, I used this moisturizer at night and noticed it was not as rich as the night one, which makes sense as it is suited for daytime.
Price
1800 on Paxo beauty (their official distributor in Nigeria)
Shop
Get 10% off with IRUOMA10 from here.
OR
Via their Face Facts website if you're outside Nigeria.
Verdict
It did its job, but it is not a skincare product I would repurchase just yet. If you're on a budget, then it is a good one to try, but that means you would have to get the night cream as well.
While you're here, have you subscribed to the blog?
Join us to get inspiration, beauty tips, and updates from the blog every week!
Face Facts Collagen and Q10 Replenishing Night cream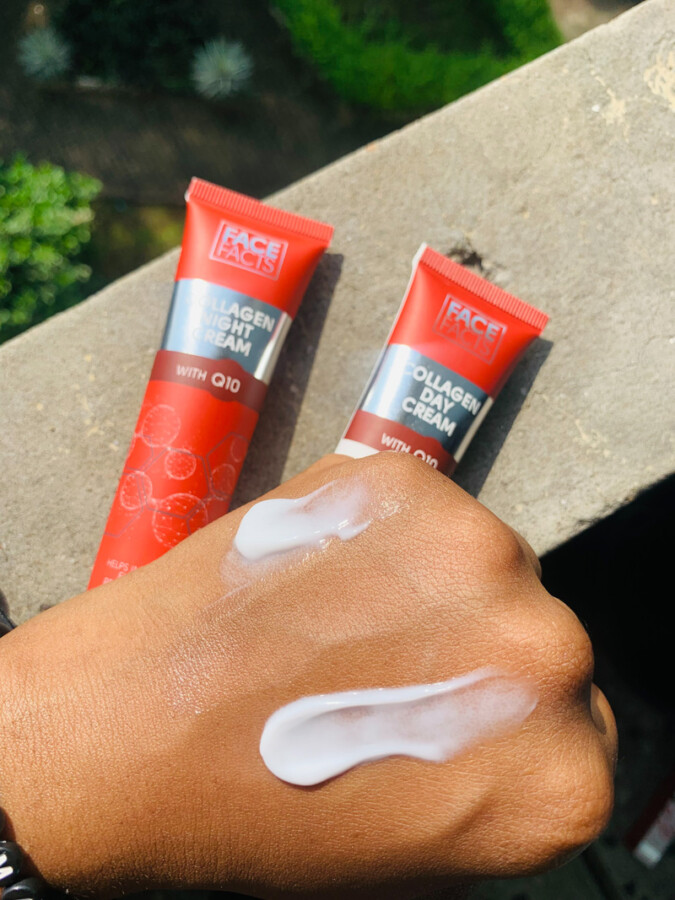 What is it?
The face facts collagen night cream has to be one of those skincare products that you have little expectation of and they surprise you.
This came together with the day cream and 
My Experience
This night cream has to be one of the best moisturizers I have applied at night. It comes close to the hyaluronic acid cream for me. The rich texture just seals in the moisture from my toner, leaving my face feeling plump and hydrated. 
I used it during the day once to compare and it felt heavy under my sunscreen so I stuck to only using it at night.
Price
1800 on Paxobeauty (their official distributor in Nigeria). Get 10% off with IRUOMA10 from here.
Shop
You can get from paxobeauty as stated above or via their Face Facts website if you're outside Nigeria.
Verdict
This is a moisturizer I would definitely buy, but currently, I prefer sticking to one moisturizer for morning and night for my skin type. If you love to use a day and night cream, then this would be a great try!
TIAM Vita B3 Source Serum
What is it?
The Tiam Vita B3 serum is one with lots of fans! In my last post, I shared my experience in detail with this serum from the benefits of niacinamide to my expectations and use of it.
Price
Between 7000-10,000 naira depending on the shop. I got mine for 6950 naira on @beautybydaz 
Shop
Shop on Amazon 
Verdict
I loved the way my skin texture was with this product and while it doesn't fade hyperpigmentation as fast as I would love, it's worth restocking.
TIAM Cleanser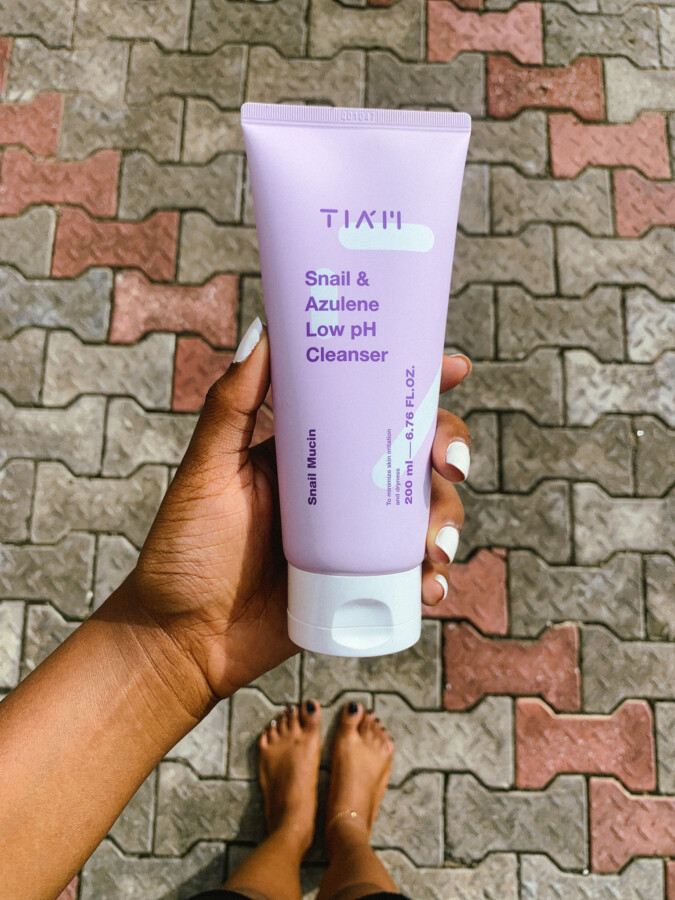 What is it?
This cleanser has to be among my most raved and loved products this 2022. It is such a fave that I got my mum, sister, and a close friend hooked, and they all love it! You guys can see my influencing career is not even joking.
MY EXPERIENCE
Price
I got mine for about 4,650 naira online, but it ranges from 4900-6000 naira depending on the store.
Shop 
It is currently in stock where I got mine. Check here.
Verdict
This cleanser is a fave and I honestly don't have anything more to add that isn't already in this review.
Have you tried any of these skincare products? 
Which would you like to try? 
Please share with me in the comments
CONNECT WITH ME HERE:
 TIKTOK // BLOGLOVIN // PINTEREST //  TWITTER // NEWSLETTER
4