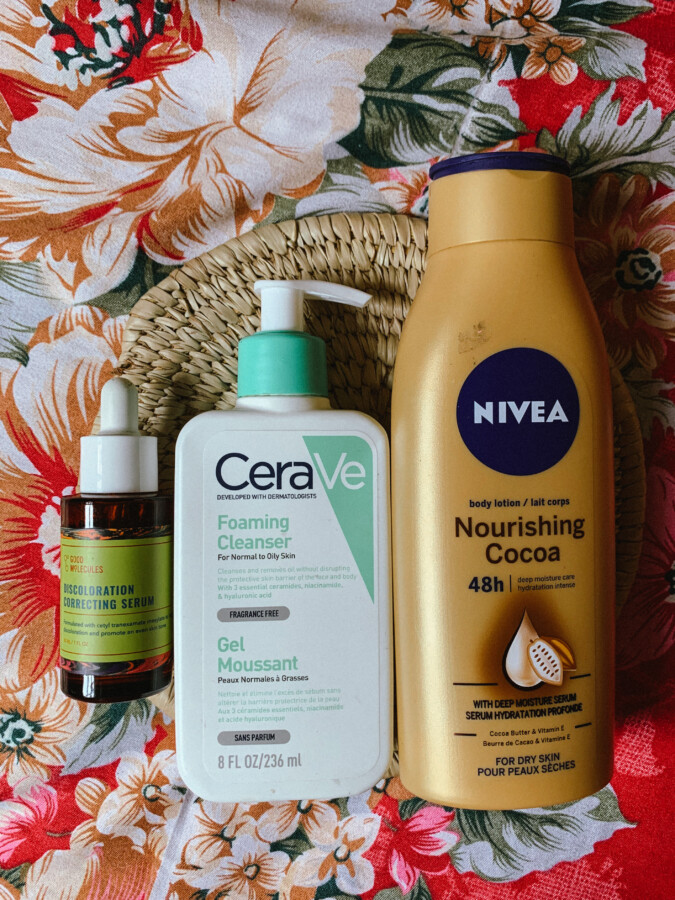 Hey, beauty!
Why do good skincare products have to finish? You don't know the sadness in my heart as  I look at these skincare products I just exhausted with the current inflation. Anyhoo, let's get into the skincare empties for July!
PS- Skincare empties is a series of short reviews of products that I exhaust during a particular month. I share my experience with a product and give a verdict based on that.
*This post contains affiliate links, which means I earn a commission when you purchase from my links at no cost to you! Thank you for supporting the blog.*
Nivea nourishing  cocoa body lotion 48h deep moisture care
The Nivea cocoa body lotion is my first conscious lotion buy. I mentioned how I'm slowly transitioning to learning more about body care in the review for May's empties, so this is an attempt to continue.
Description
The Nivea cocoa butter body lotion comes in a blue and brown 400ml bottle. It has a sealed blue lined cap with a hole that dispenses easily once you squeeze. This ensures the product is safe once the cap is sealed and that would be good for travel.
Experience
The cocoa smell is refreshing! It doesn't overwhelm you, but it lingers on your skin. The lotion is white in color and I  like that it doesn't have a heavy texture.  Despite the immediate moisturizing effect after a shower, it takes time to sink into my skin after a bath. Other than that, it has an easy application. 
Who can use
The bottle specifically says for dry skin. My body skin is not dry, but I enjoyed using this product nonetheless.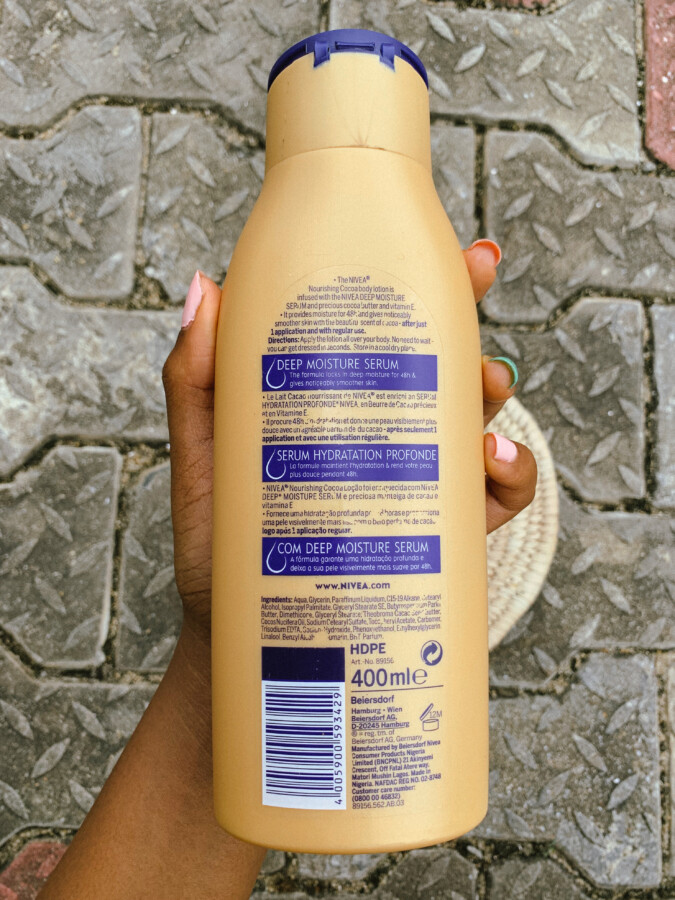 Verdict
Worth your buy if you're on the look for a big body lotion that is moisturizing and can be layered with fragrances.
Shop
The Good Molecules Discoloration Correcting Serum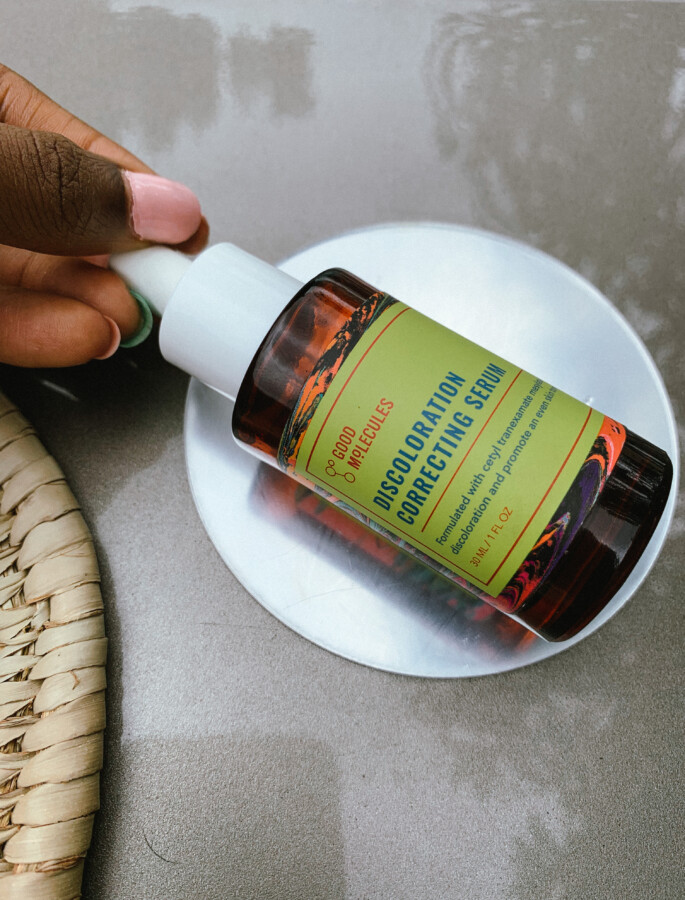 Good molecules is one brand I love! They have a decent range of products that are gentle on the skin and target skincare concerns like hyperpigmentation. I wanted to try out their serum to see if it lives up to the hype.
Description
It's a 30ml regular-sized serum bottle that comes with a dropper. I love the packaging!
It has a tropical fragrance that smells fruity. The texture is thicker than an average serum, white in color and has a sticky feeling.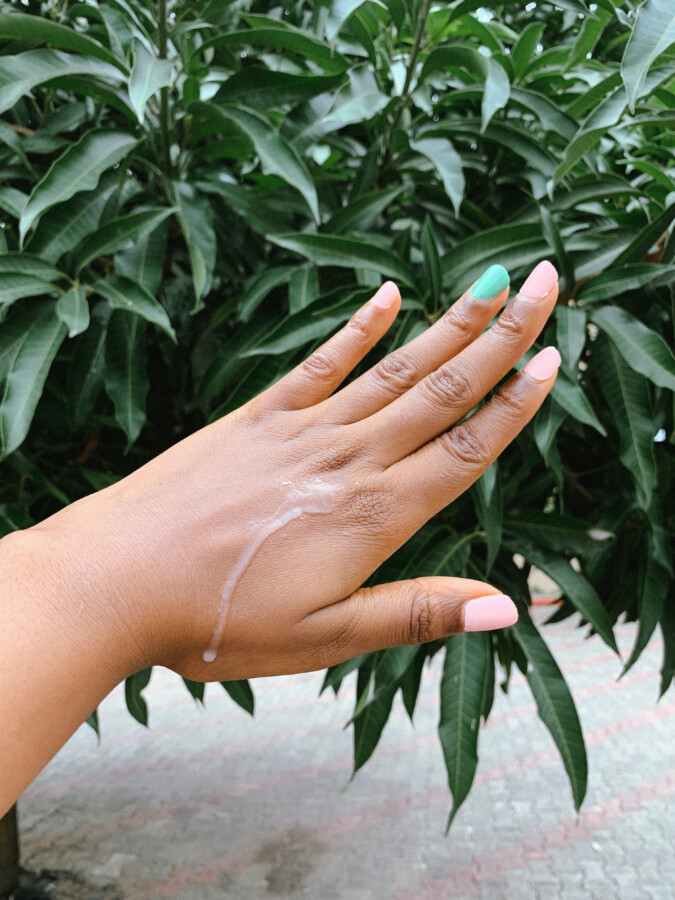 Experience
I used this day and night for the first week and decided that wasn't wise for two reasons. First is that it's just 30 mls. The next reason is because of the texture which I felt paired better with a PM routine.
I found this serum impressive as it evened out my skin tone after bout of acne left some dark spots. Going forward, if I repurchase I plan to be more conscious of the before and after so I can share better with you. One thing I also noticed is that, I had to use this product consistently.
Who can use
If you are looking for a gentle product that helps with discoloration, then she's your girl. You have to be consistent though to see results.
Verdict
It is worth your buy! Hopefully, I repurchase because I didn't use this product well in terms of recording my progress.
Shop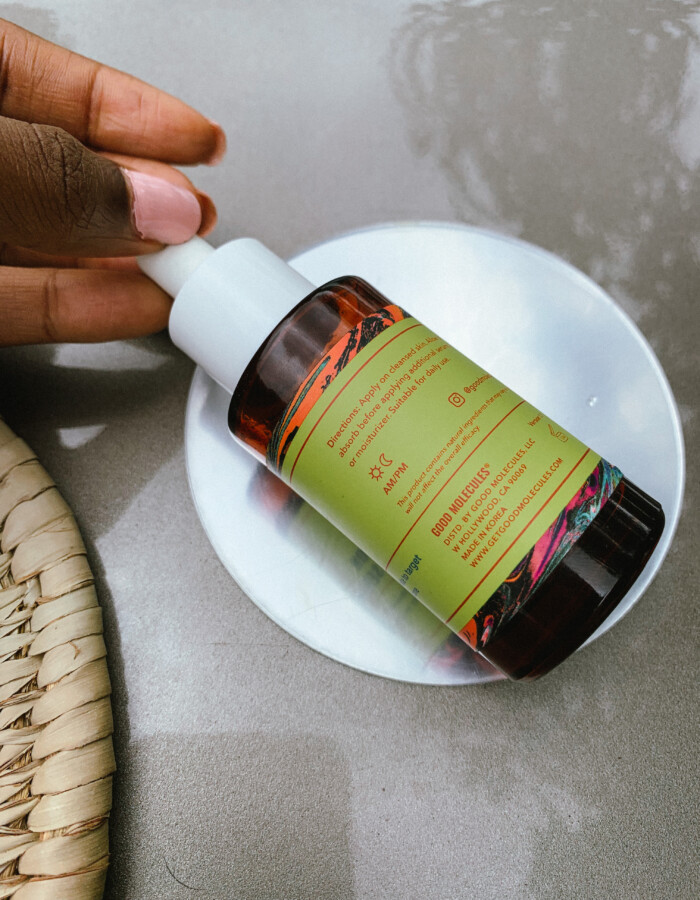 OR
CERAVE FOAMING CLEANSER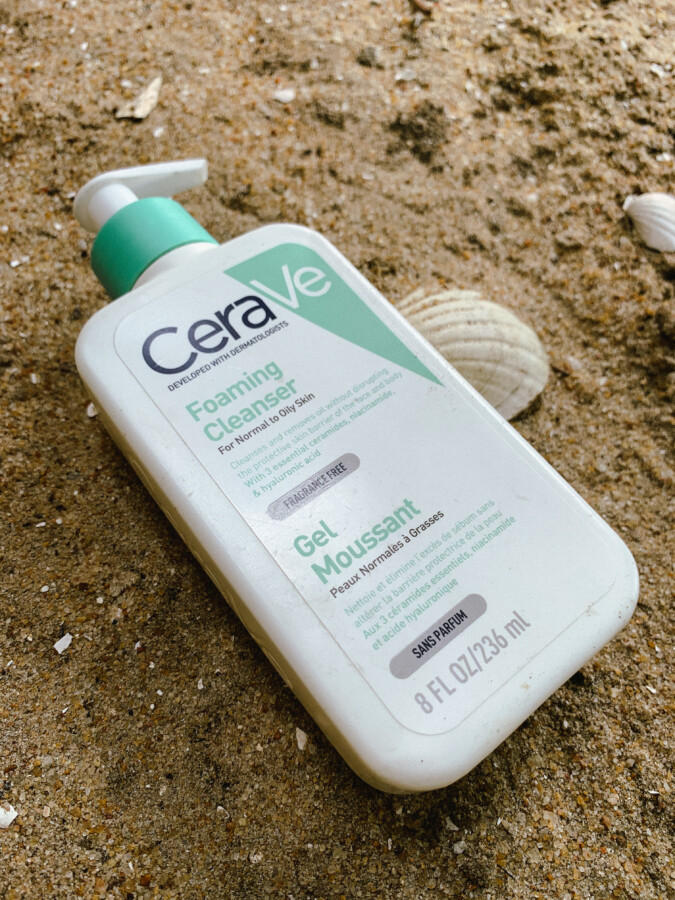 Someone has to give it up for Cerave's range of good products! Cerave has about seven cleansers for various concerns and skin types. While that is inclusive and very thoughtful of a brand, it could get confusing. The foaming cleanser is the second cleanser I'm trying from them and it didn't leave me disappointed.
Have you tried the Cerave foaming cleanser? Here's a simple review of this cleanser and who it is for.
Click To Tweet
Description
It comes in a practical 236ml pump bottle with a dispenser that makes it easy to use the product. It has no particular smell as it's fragrant-free. The consistency is gel-like and it is transparent.
Experience
This foaming cleanser felt so gentle on my skin and there was no "squeaky clean" feel which shows that it doesn't strip my facial oils. It's also gentle enough to be used both in the morning and at night.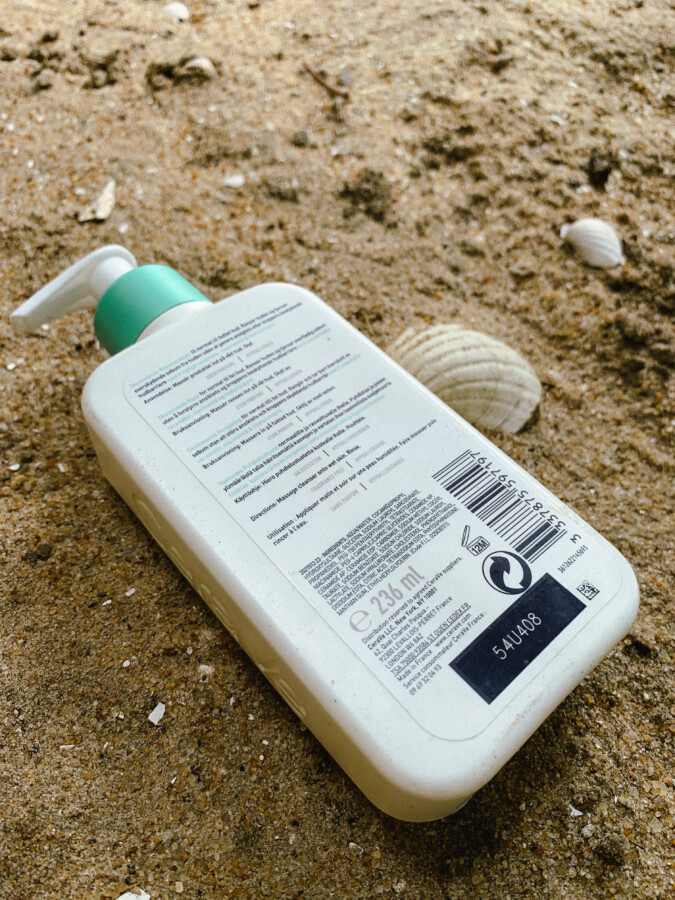 Who can use
It does say for normal and oily skin, but don't knock it off till you try.
Verdict
Worth your buy! 
Shop
I got mine from JUMIA, but I've been wary of beauty vendors from them lately because of a fake product I got there. 
You can get it from BuyBetter or Amazon.
Hope these reviews were helpful. Have you tried any of these products? Share with me in the comments.
Follow the blog and let's stay connected:
TIKTOK // BLOGLOVIN' // PINTEREST // NEWSLETTER
2