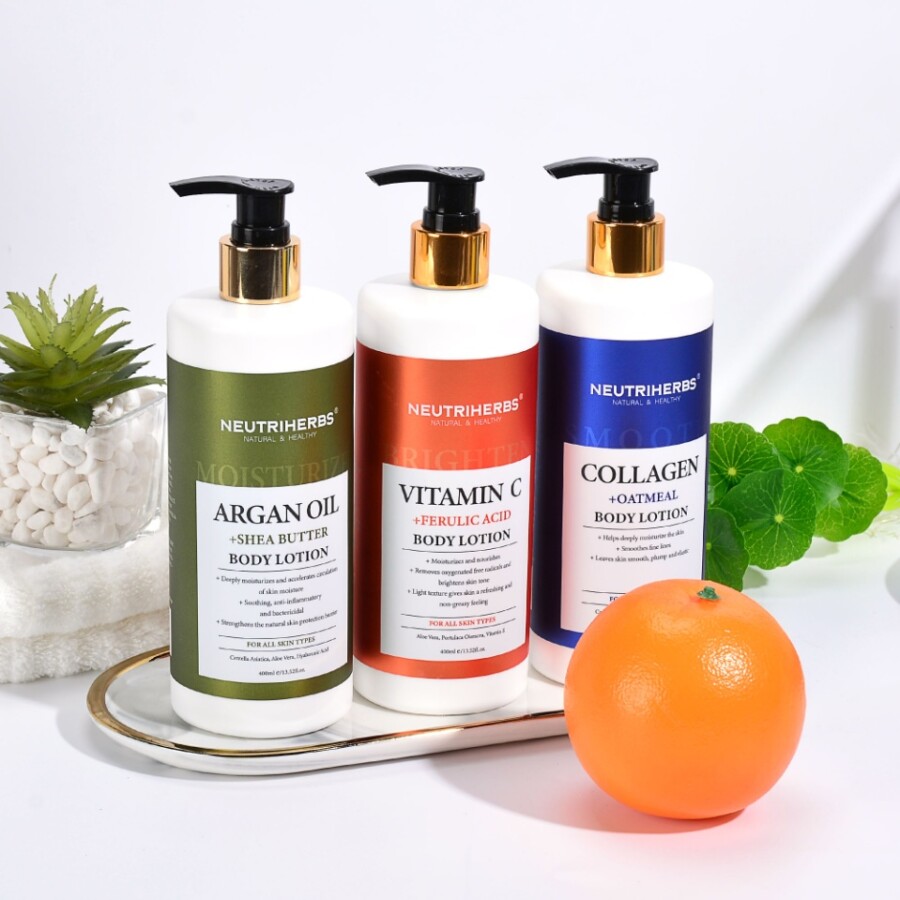 PS; For full disclosure, this is a sponsored guest post, and my affiliate disclaimer assures you that which ever brand you come across on my blog is trustworthy! 


The essential and underrated body care ingredient we overlook is body lotions. Body lotions can make all the difference to achieve clear, glowing, even-toned, smoother and firmer skin. 
That being said, are you currently using the right one for your skin when it comes to body lotions?  
If your body care isn't giving you desired results, perhaps it's time to try something new.
Neutriherbs recently launched its newest range of body lotions. Before we dive into this, here are three reasons you need body lotions in your routine:
1. Hydration and Moisture
If you've ever wondered why someone's skin feels soft and supple to touch, body lotions are behind that. They are essential for maintaining proper skin hydration and moisture levels. These help prevent dryness, flakiness, and itching, ensuring smooth and supple skin.
2. Repair and Nourishment
Quality body lotions are formulated with vitamins, antioxidants, and other nourishing ingredients. These ingredients help repair damaged skin, promote cell regeneration, and protect against environmental pollutants, thus leaving the skin healthier.
3. An Improved Skin Appearance
Regular use of body lotions can improve the skin's overall appearance, reducing the visibility of fine lines, wrinkles, and uneven texture. With various scents and textures available, body lotions provide a luxurious and aromatic self-care experience, making skincare routines enjoyable and rewarding.
Whether you're looking for a body lotion to help with anti-aging, sagging or dry or dull skin, they have three brand new body lotions with honest reviews to help you level up your body care and achieve your dream skin.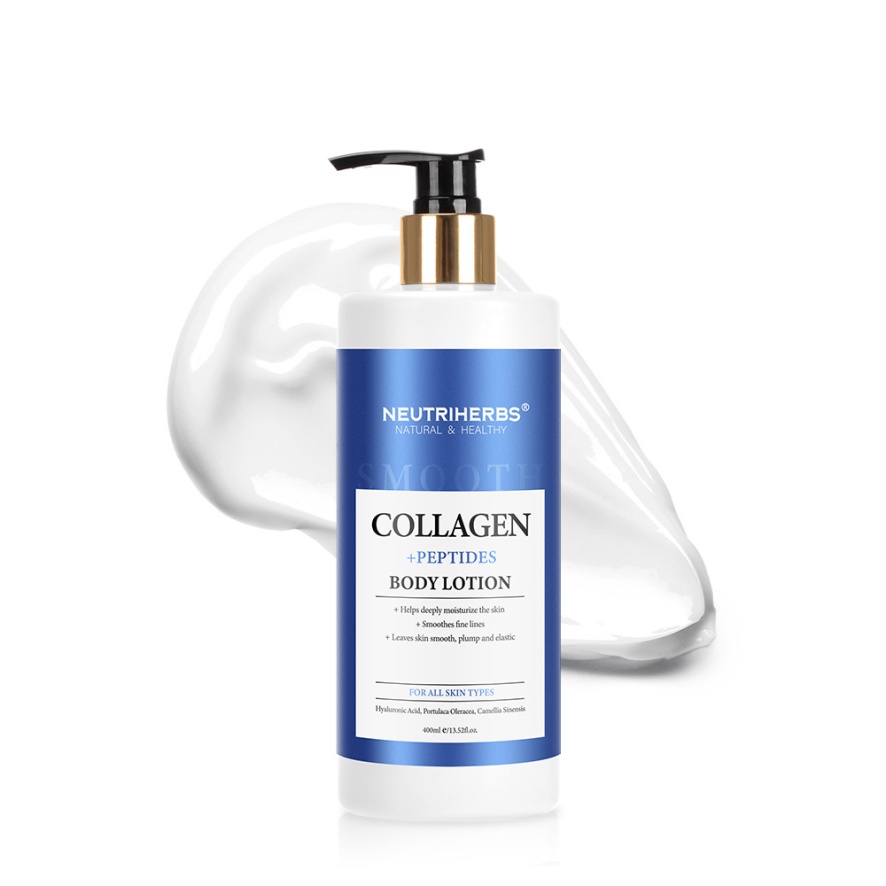 If you want youthful skin below the neck, then this is the body lotion for you.  This Collagen lotion combines synthesized peptide complex with omega fatty acid essential to get it into the deeper layers of the skin. This increases collagen production for firmer, more youthful-looking skin within weeks.
It also includes vitamins and herbs like caviar extract with anti-aging potential. The light scent and addition of aloe and camellia sinensis make it a lotion you'll reach for daily.
Verified Customer Review
"Actually, I bought it for my mum, because of her age. The wrinkles on her chest are cleared and her skin looks top notch...Thank you Neutriherbs!" - Sonia A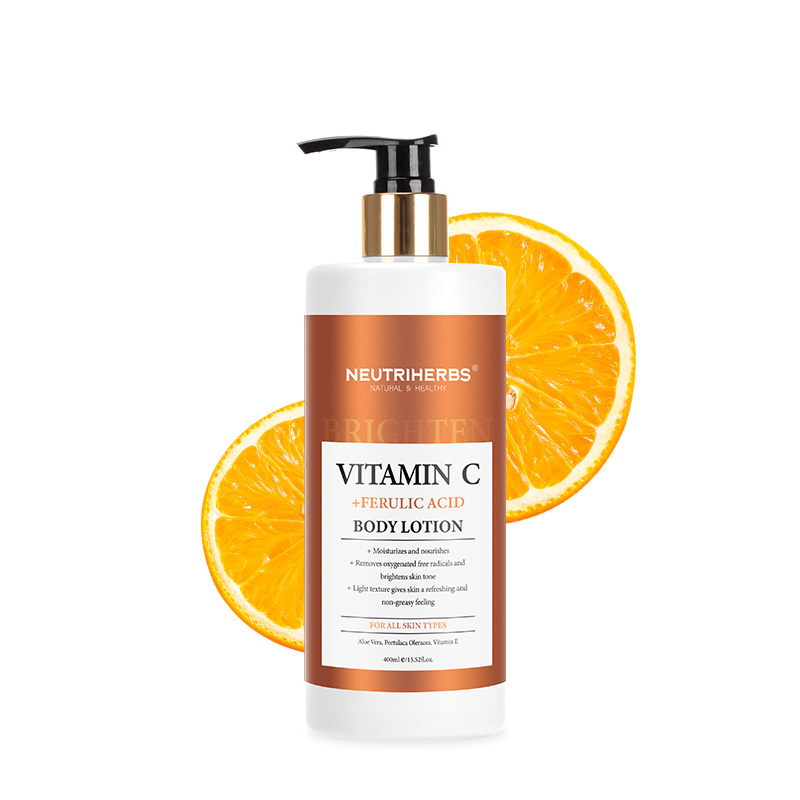 As the name implies, this body lotion is targeted to brighten and glow. It was formulated with high-performance ingredients like vitamin C, niacinamide and ferulic acid, which help restore brightness and fend off dullness. They work tirelessly together to give you even-toned and beautiful, radiant, glowing skin at the end of the day.
Verified Customer Review
"The lotion is superb! I love the way it brightened and made the skin look fresher within a week of my use. I regret not buying more than one bottle" - Victoria O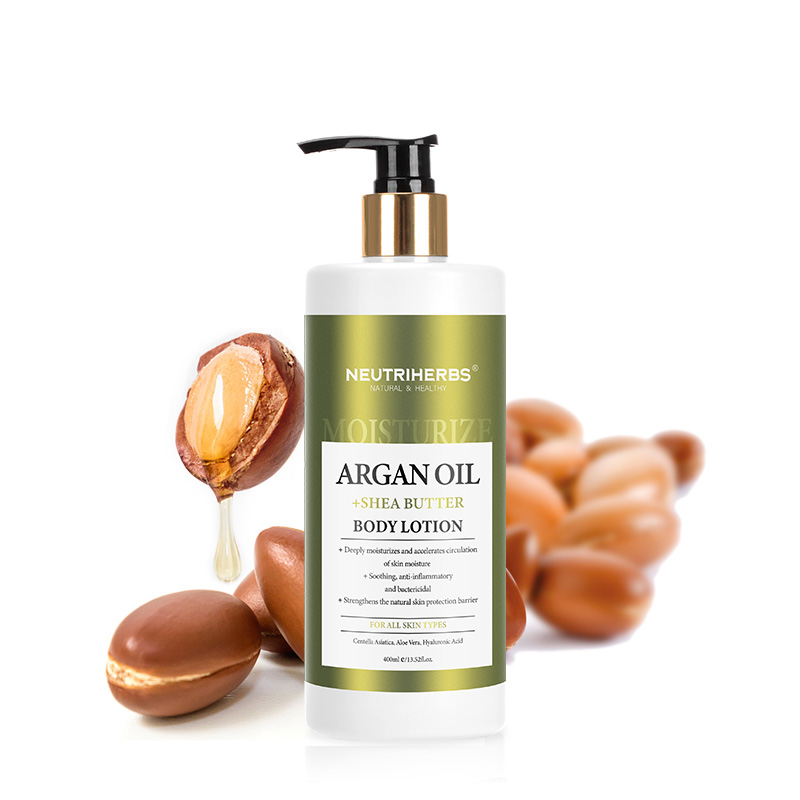 If you have dry, scaly skin or your skin is in need of repair, Neutriherbs' latest Argan oil and shea butter body lotion is the way to go.
This body lotion features argan oil infused with shea butter, snow mushroom, and centella asiatica extract to create a lightweight, fast-absorbing, moisturizing formula.
These ingredients leave skin ultra-hydrated and soothed with a subtle glowy sheen.  It's definitely worth your try. Did we mention it has this warm & exotic scent too?
Just be ready for your skin to be wrapped in moisture and gently scented with a warm, luxurious fragrance!
Verified Customer Review
"I've had scaly, dull and dry skin and within 2 weeks of using the lotion, I noticed a difference. It rejuvenated my skin and this is actually the best lotion I've used so far!  I've been getting compliments since my use"- Benita C
Check out more reviews for Neutriherbs Argan Oil Body Lotion.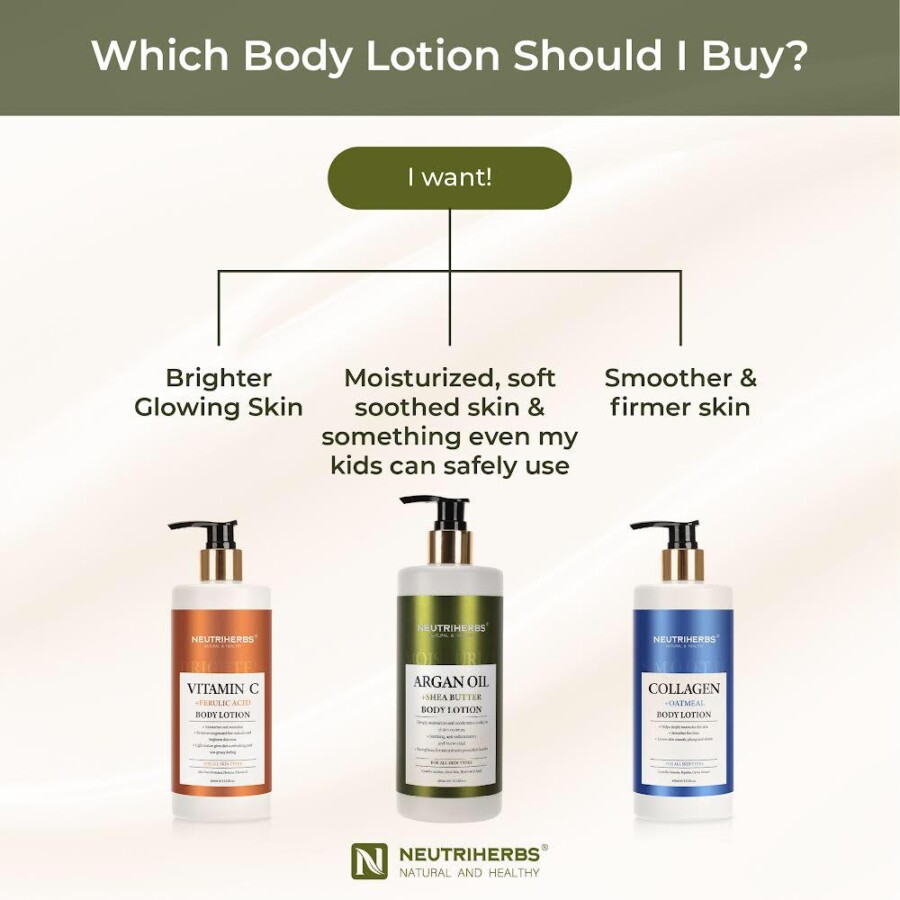 ---
To get any of these body lotions from Neutriherbs,  Click Here or contact them via 09078983734.
Neutriherbs is a skincare brand founded in 2011. They believe that "just like the inner body needs food and medicine to grow and stay healthy, the outer body (skin) needs special treatments to keep it nourished and refreshed."

Check out their Instagram for all their product ranges.
---
What body lotion would you be going for?
Have you tried any of these body lotions?
3