Hey beauty,
My dream is to make life easier for you! One way is via these free resources curated for you.
I am often asked for recommendations on skin care products, routines, faith, and things I love to share. As a result, I've put together a list of my all-time favorite resources that I've either personally used (in most cases), or which have come highly recommended to me by people I trust.
PS- There are some affiliate links, meaning I get a commission if you decide to make a purchase through my links, at no cost to you.
I will add more resources as I come across new stuff I think you should try out!
The Ultimate Skincare Guide For Beginners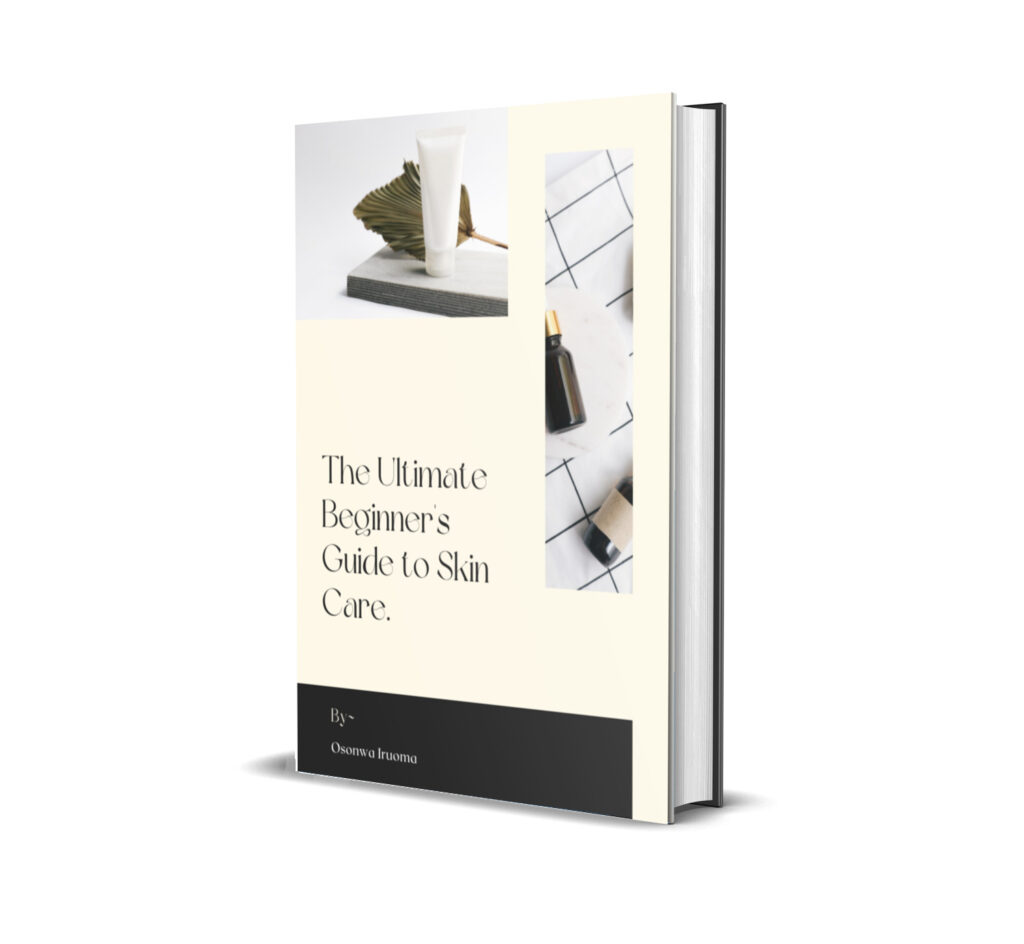 I can't count the number of times I have gotten questions about some skincare basics. Questions like;
"Do I need a toner?"
"What serum should I use?"
"What is SPF?"
I really wanted something I could share with most of the answers and experiences I have had so as to make your skincare journey less overwhelming. That's why I created this guide for every wo(man) who wants to know how to take care of their skin with affordable and effective products- by knowing the basics.
Affordable Skincare Products
Everyone needs a simple and affordable skincare routine. I've reviewed some of them on the blog so you know what works for you. Here's a list of my favorite budget-friendly skincare products:
R and R Luxury Liquid Black Soap.
I love that this black soap is in liquid form and it's from a reputable brand (R& R Luxury). It's gentle on the skin and actually left my face supple which is not the usual story for most black soaps I have tried. So before you cancel black soaps, this is a good one to try. For 10% off your purchase, use ADI10 at the checkout.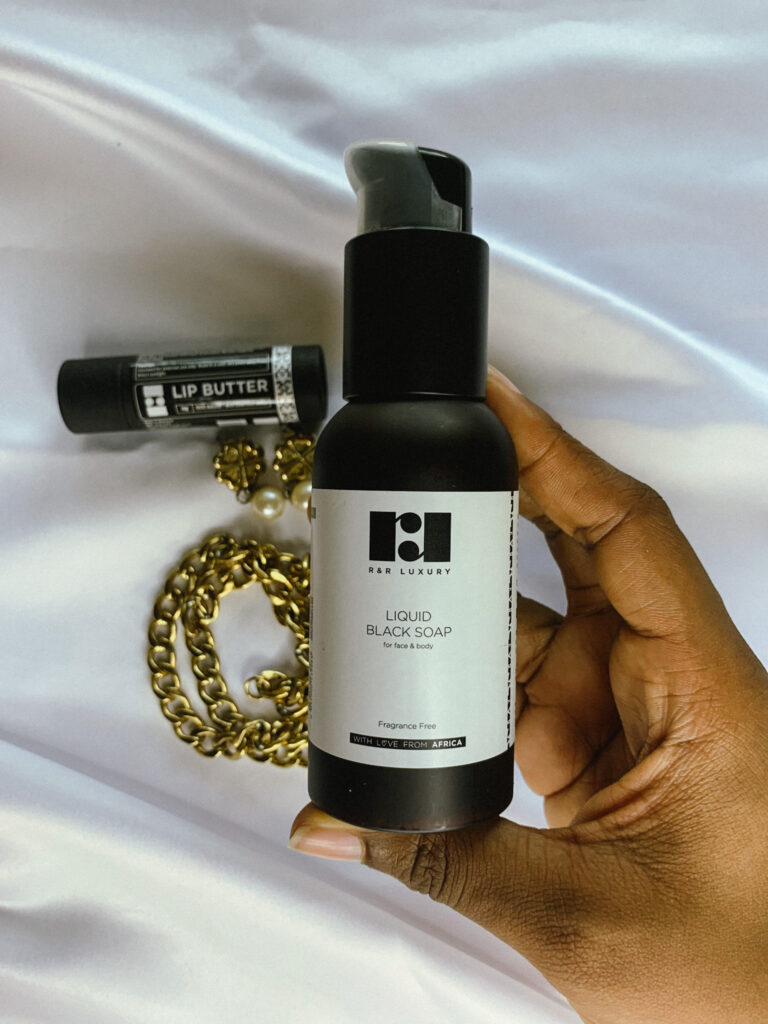 This toner is the best I have tried hands down! It was a breath of fresh air for my oily skin and I was so bummed I got the 30ml size and said goodbye quite early. Here's my honest review and where to buy from.
Tools for Productivity
My favorite online tools for productivity as a productivity junkie are:
This app is a game-changer. I love how it has simple boards and you can track your tasks with "to-do", "in progress", and "done". It's like a reward system if you ask me. It makes you organized and ready to tackle those tasks you don't want to procrastinate anymore.
Daily planners from Just Journal
I also love Just journal planners. It's my go-to online store for all things "hard copy" productivity. They have daily planners, prayer and gratitude journals, gift cards and so much more.
Beauty Hacks
If you have been thinking of how to play with your hair but in a safe way, then Curlfit is a great option!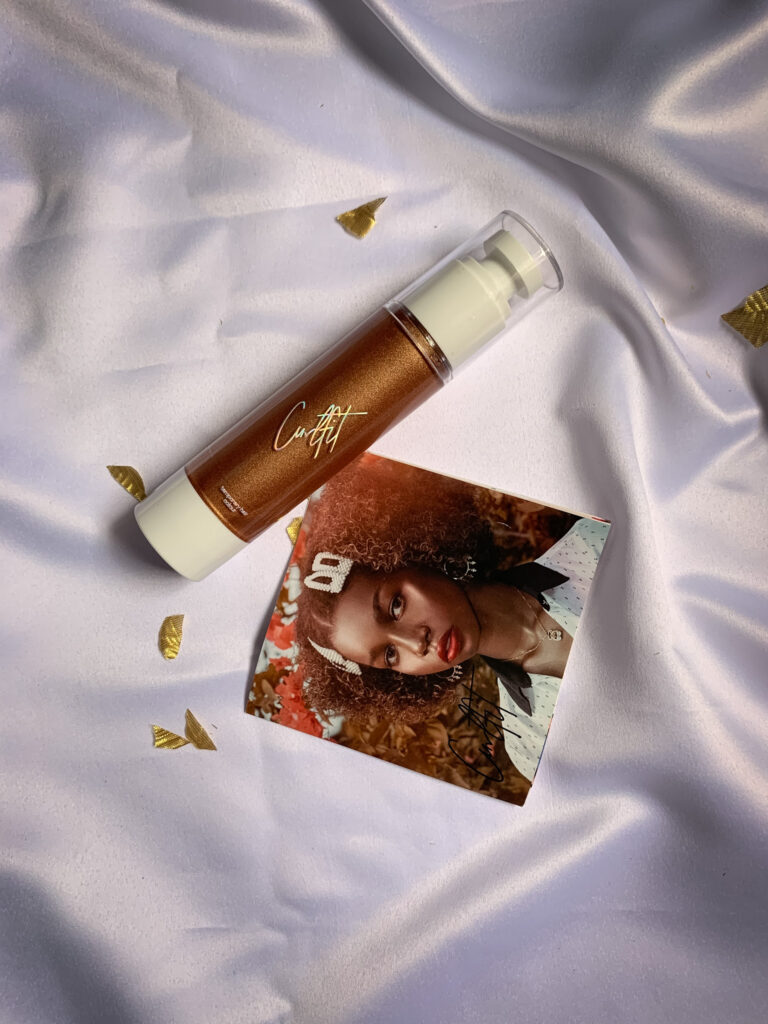 My Favourite and Simple Skincare Tips On Pinterest
Pinterest is a hub for skincare guides and free resources. I share all my faves on my boards and you'll be sure to find something that makes your journey easier.
My Favourite Christian resources
Be it a podcast or book, here are some of the top faith resources that will encourage your Christian faith and ignite your intimacy with God.
Stop calling me Beautiful by Phylicia Masonheimer

Gay Girl Good God by Jackie Hill Perry

The Meaning of Marriage by Timothy and Kathy Keller.
Blogs you would find useful
These bloggers give me "life"! I love their simple styles, their ever timely tips, and their growth.
The One-stop for healthy and safe lifestyle DIYs. I learned how to make my body butter and lip balm from her simple DIY recipes on YouTube, and my mum and sisters loved them!
My top lifestyle blogger and influencer. From natural hair to health tips to style, Ijeoma finds a way to make everything work.
Easily one of my favorite Christian theologians! She answers tough questions gracefully and has challenged me to think for myself. She has tons of free resources on Every Woman A Theologian on TikTok, Instagram, and her blog.
Brighton Keller is one true fashion and style influencer and blogger. I can relate with her on anxiety and sharing my faith with work. She's such a beautiful soul and her fashion tips are the best!
Cassie is a huge inspiration and it helps to know that she was also a medical student when she started blogging. She shares product reviews, travel content, and a bit of her life to inspire.
NOTE: Any affiliate link helps the blog earn a small commission at no cost to you. I have also used all of the products and services mentioned before reaching out to the brands so all opinions are mine. Thank you for your support as always.
Join the family and get access to exclusive newsletters and deals!