Happy new month guys! 
I've been thinking about sharing a monthly favorites post because I haven't shared anything personal on the blog in a while. It wasn't intentional as I've been sharing my skincare love mostly, plus life has been happening in ways I didn't imagine. 
First is the current ASUU strike. If you're not Nigerian, you may be wondering what that means. It just means that students in Federal universities haven't been attending school because our lecturers are being owed their salaries. For me, that means extra time in school and plans stuck in limbo. Secondly, I've been sharing more personal stuff with the newsletter fam so join up if you haven't. I promise it's worth it! 
Now you're caught up let me share some of my monthly favorites from June. I look forward to sharing more monthly favorites. Perhaps it could spur you to take note of the seemingly mundane things that bring you joy despite a current situation. Here are 5 of June's Favourites for me;
Celebrations
June is my second favorite month of the year (after my birth month of course). I had a lot of celebrations this month. From my friends' birthdays to father's day, my partner's birthday, and my parents' wedding anniversary. It felt great to be part of those special days and I look forward to more, God willing. 
Faith
Every Woman A Theologian by Phylicia Masonheimer is a great resource for women (and men) on the Christian faith and in her newsletter for the last week of June, she shared a 31-day prayer challenge for July from Judie Berndt where we will be encouraged to pray Scripture. I hope to go through the whole month so join me too. 
Skincare haul
I restocked on some skincare products I had been saving for and shared a mini unboxing on TikTok. The best thing I'm enjoying so far is the Beauty of Joseon essence water and I'm loving my skin's reaction to it. Make sure to stick around for my honest review of all the products. If you're subscribed, you'll get it straight to your inbox too.
READ ALSO: A REVIEW OF THE COSRX ACNE PATCH AND RESULTS
Watched
I'm a big movie person so June was no different. 2 particular ones stood out for me- Hustle and Gangubai Kathiawadi. Hustle was very motivational and it just reminded me that little actions are what add up to the spotlight everyone sees. Plus it was super hilarious!  I love Bollywood (yes, all that running, singing mushy love songs, and being goofy make my eyes roll but I will still watch, lol). Gangubai was so emotional and showed me that life isn't black and white sometimes, and everyone has a story. It's worth watching!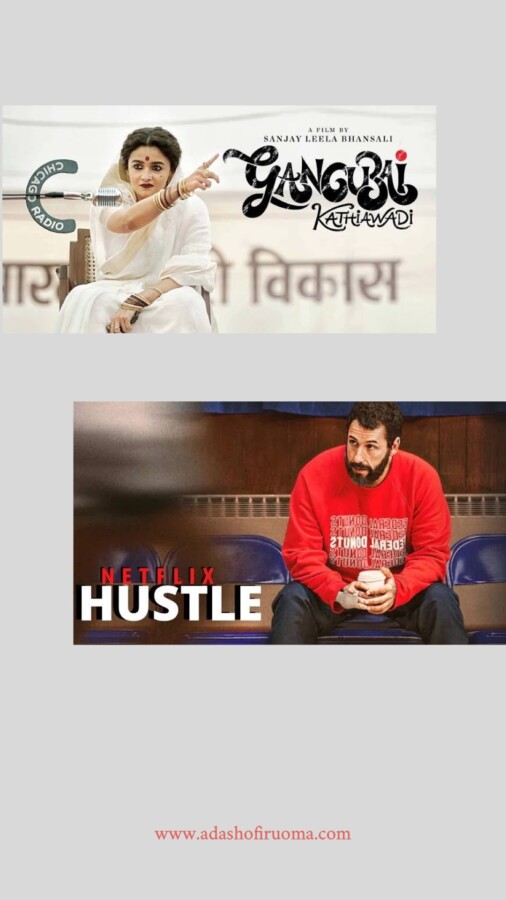 Listened
I believe that by now, you know I love podcasts so here are some of the ones I enjoyed last month:
Thirty minutes with the Perrys– Dealing with Anger
The Blogging millionaire– Email list growth hacks which I recommend to anyone who has a newsletter.
Gospel in Life by Timothy Keller: Are you the one?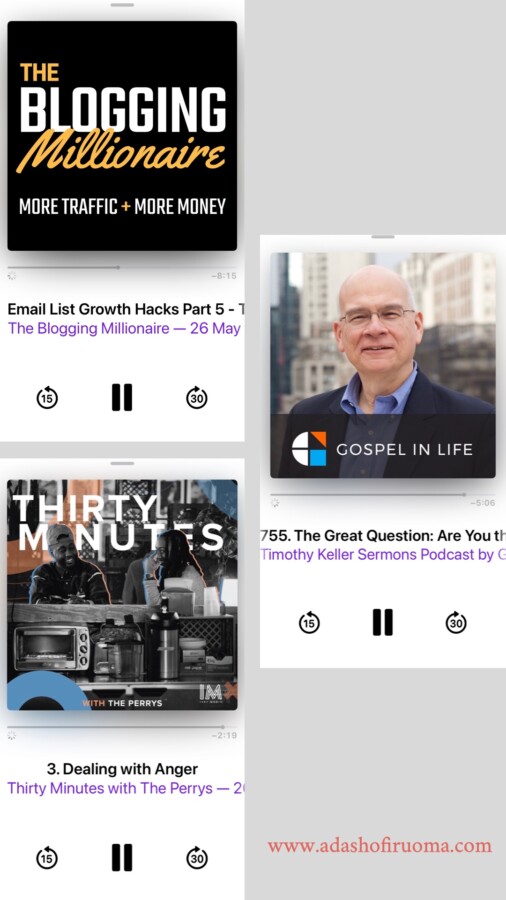 I won't lie to you that June was all smiles and roses, but looking back at some of the mundane moments I'm thankful for June nonetheless. Was June fine generally for you or could it have been better?
Share with me in the comments.
5