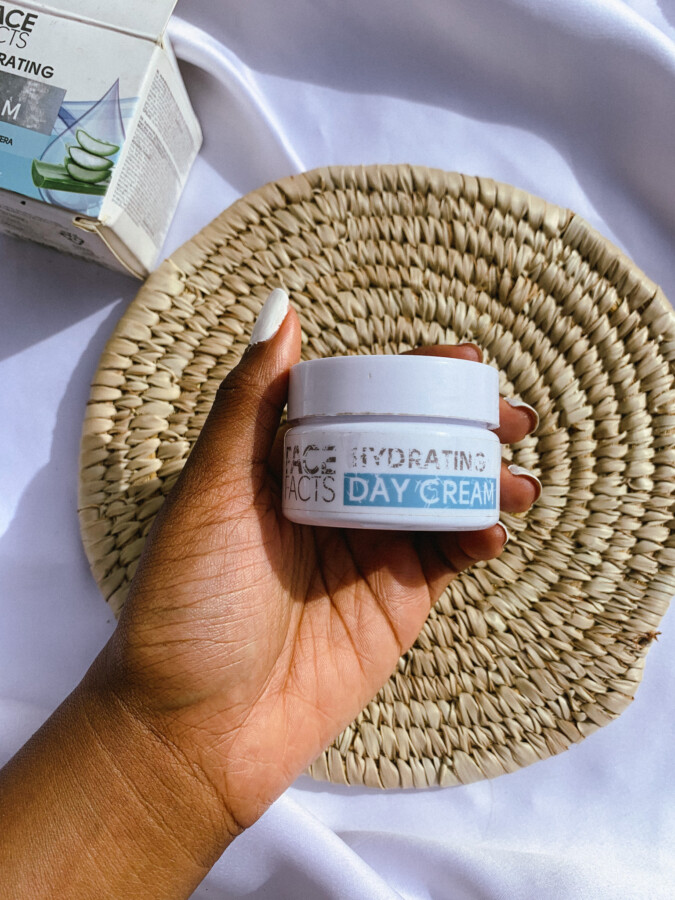 Hey beauty,
Can you believe it's another time for monthly empties? I literally just shared May's skincare empties so you can imagine how I feel. For June, I had just one skincare empty and that is the face facts hydrating day cream. The reason I do so is to take stock of the products that are exhausted and make sure you know if it's worth it or not. 
I may not exhaust products every month, but I would share the months I do so. 
How do I feel about it? Keep reading for all the details.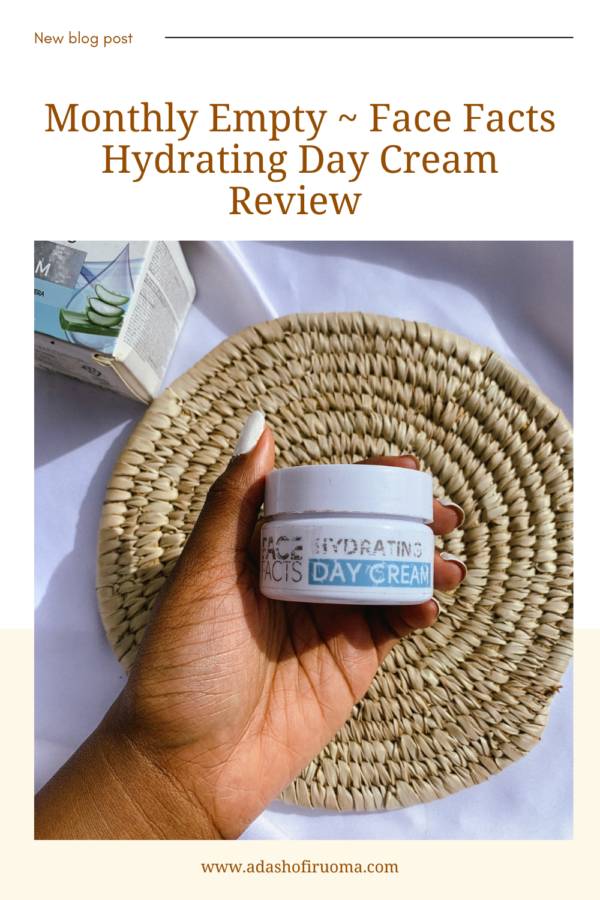 DESCRIPTION
Face Facts is a beauty brand that prides itself in affordable and effective skincare. I was attracted to that slogan because the myth about beauty products having to be expensive to be effective needs to be debunked! 
This hydrating day cream with soothing aloe vera comes in a 50 ml portable white jar which would be travel-friendly.
It comes in a cute paper package with an image of a dew drop and aloe vera that screams moisture.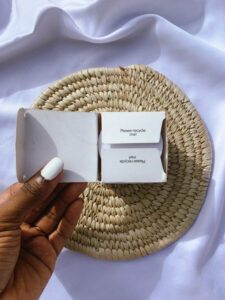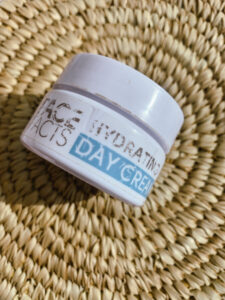 I like the "please recycle me" note on the flaps of the package. It means the jar is eco-friendly and can be reused. I also love that the pack comes with directions because that means they don't assume that everyone knows what to do and that is thoughtful. My only criticism would be I wish that it came with a product spoon so you don't have to put your finger in to scoop.
Now to the product itself. It's white in color and has a heavy cream texture. It also has a light soapy fragrance that I found nice.
Some notable ingredients are glycerin and aloe vera which are known to be moisturizing agents, but it also contains liquid paraffin which may not be beneficial for oily skin types.
Have you been searching for an affordable moisturizer in Nigeria? Face Facts Hydrating Day Cream is a safe option. Read this review to know more.
Click To Tweet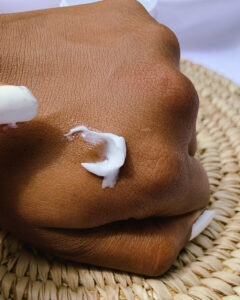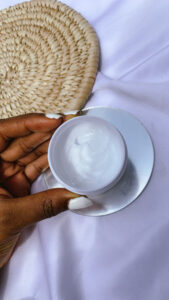 EXPERIENCE
I used this cream for almost 4 weeks because only a little went a long way. I found it thick, although it was deeply moisturizing. The texture on my face felt heavy as my facial skin likes lightweight products so that took some days of application to get used to. 
READ ALSO: MONTHLY EMPTIES FOR THE MONTH OF MAY FT THE ORDINARY AND MORE. 
Let me confess, it says day cream, but there were nights I used it and I don't think it paired well with my night routine because I had to wait for that heavy feeling to fade off. I'll probably try their night cream just to compare the experiences. 
The face facts hydrating day cream has no actives so it does not clear hyperpigmentation or exfoliation, rather it simply moisturizes the skin.
Get your free skincare guide and monthly wallpapers when you join the newsletter.
WHO CAN USE
I believe dry skin would enjoy this product more because of its texture and ingredients. I put my sister on it because she has dry skin and her skin has been enjoying it so far. 
If you're also on a budget, then this product is a good option.
VERDICT
Worth your buy if you have dry skin, are on a budget, or on the lookout for vegan products.
WHERE TO SHOP
I got it on Paxo beauty, for 1100 naira, which is barely $3.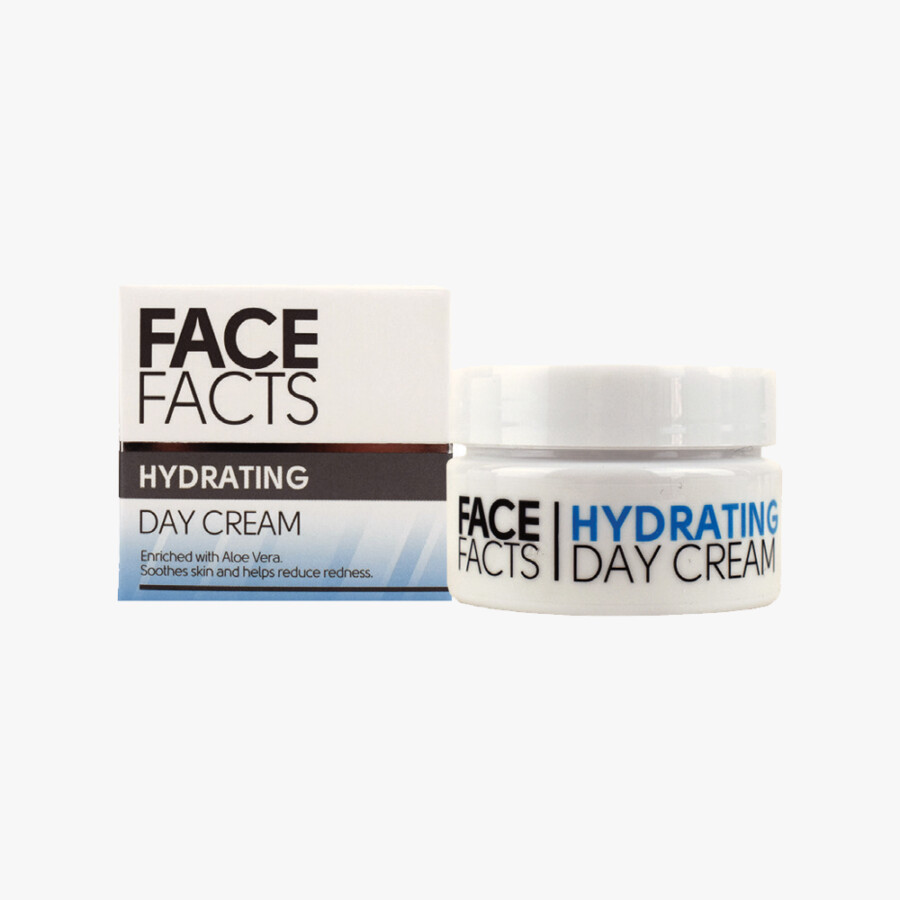 What beauty product did you just exhaust? Please share with me in the comments.
See you soon with another monthly review.
3