When it comes to picking my inspiration for lifestyle blogging, I don't look too far. If you are a fellow lifestyle content creator or content lover, you probably have heard some of these names. Nothing makes me more inspired than knowing some people have done what I'm currently doing and impacted others.
Plus we should give people their flowers while they're alive. that's the motivation behind this post and I hope as you read through, you're inspired to be you!
Here's a list of my top lifestyle bloggers in no particular order.
(Ps- I do not own the rights to the pictures (except mine)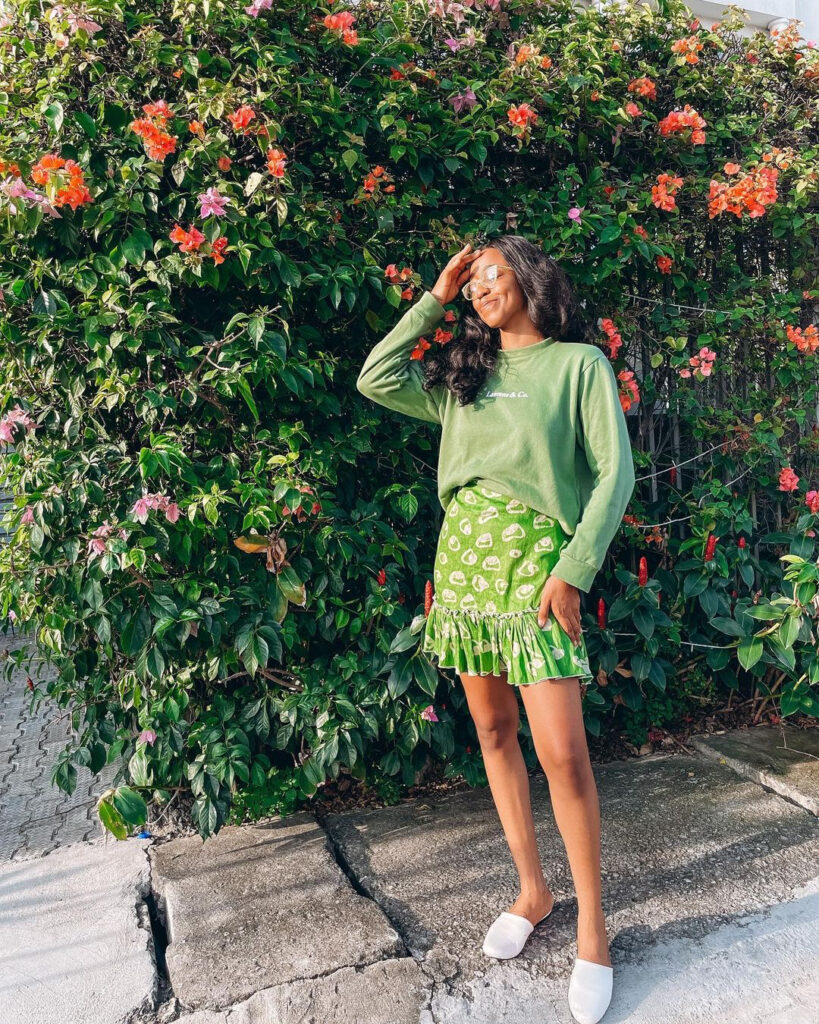 Cassie Daves is a medical doctor turned content strategist. It's funny how I never knew her all through her stay in medical school which coincidentally is the same medical school I'm in. Her blog was one of the first resources I went to when this baby was still a thought. I love the outline of her blog, which she has been running for over 8 years.
One thing about Cassie is her adventurous life. I like the fact that she shares about her travels and how she's learning to move past her comfort zone. She also gives reviews of places in Lagos and has a blogging journal for young and veteran bloggers. Cassie piqued my love for skincare. Like her, I suck at makeup so sticking to a good skincare routine is our best bet.
The way she wears her faith as a Christian and is unashamed of sharing that aspect of her life on the internet streets make me gush. I stan an ever-growing, risk-taking content creator and blogger.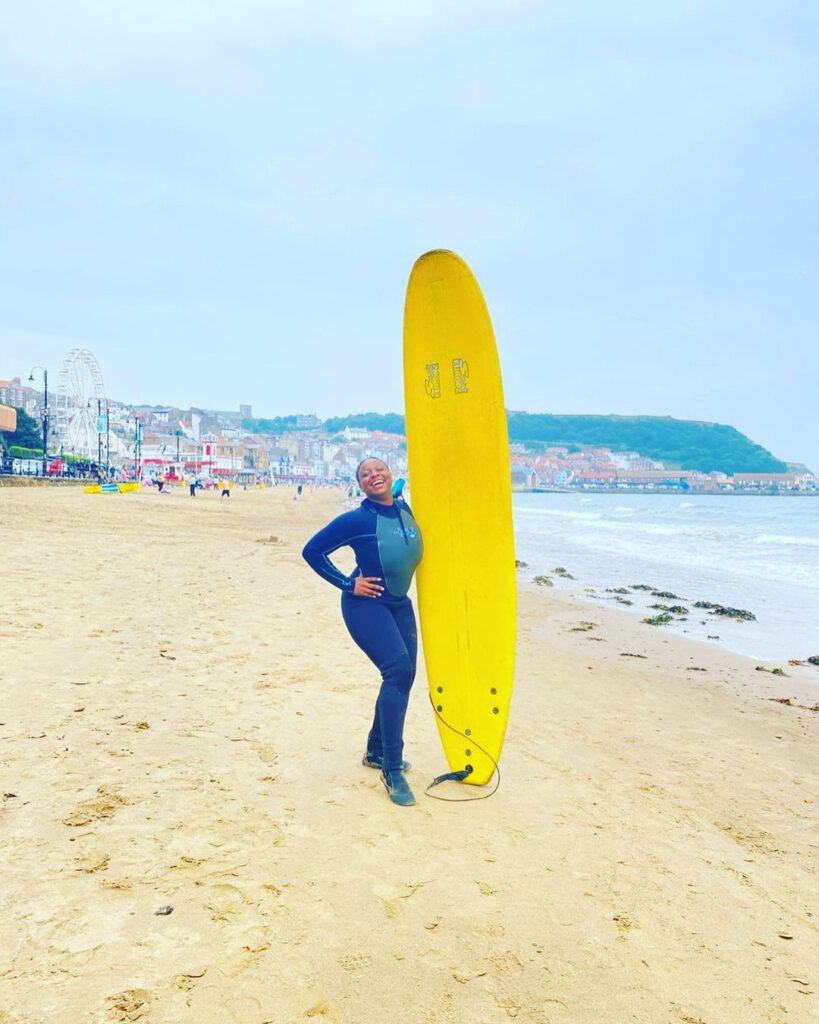 Another Doctor! Trust me, this is coincidental. Dr. ETP, otherwise known as chop life minister is another favorite blogger of mine.
What I love about her is her consistency. She was one of the bloggers that made me realize I didn't need to write a 10,000-word blog post before it was worthy of being shared. To blog is to share and that's what she does within the boundaries of sharing.
She also shares faith-based content, modest fashion tips, and chronicles her chop life stories. I have the privilege of knowing her and she is a true sweetheart. Her writing show just a glimpse, lol.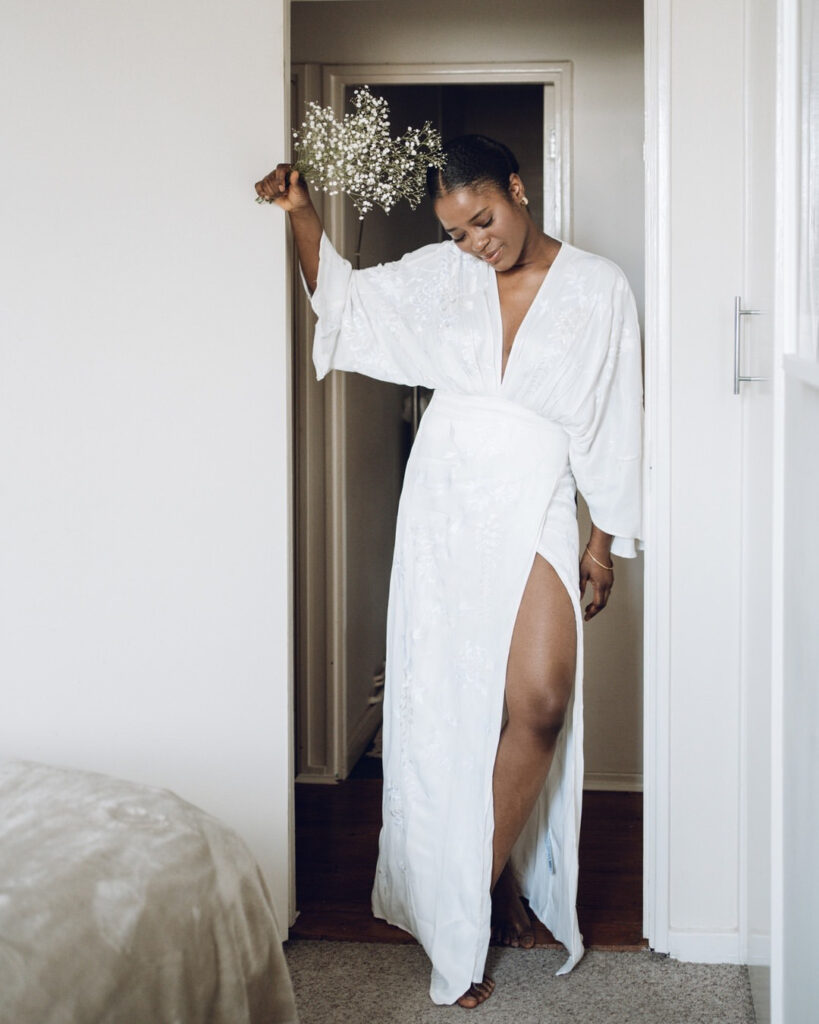 When you google "how to make a scented candle" or "how to make body butter", Torera is one of the names you'll see on Youtube. She is a "beast" when it comes to healthy and safe DIYs.
Torera is the reason I make jars of body butter for my family. That's one skill I'm so proud of. I even learned how to make lip balm from her and my sisters can tell you the pleasant result.
Torera shares stories of growth and challenges people to think outside the norm, both on her blog and insta. She shares her Christian worldview and shows that hard work is all you need. One thing that struck it for me with T was her Ig stories last year. She challenged her IG followers to not be afraid to dream big. She is simply herself and it shows.
Having inspiration from people in your niche can do wonders. Here are 12 lifestyle bloggers who have inspired me so far. Check them out.
Click To Tweet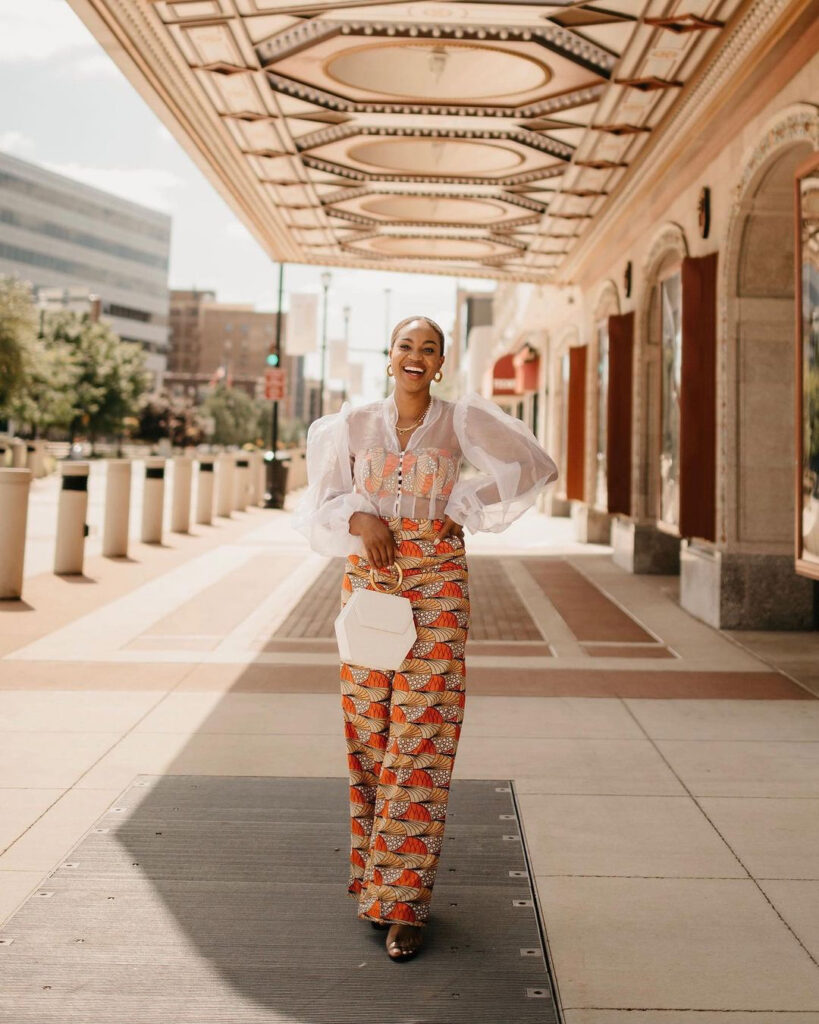 A dear friend told me I give her IK's vibes and that was a huge compliment, lol. Ijeoma Kola is another lifestyle blogger I resonate so much with. The fact that she's in my niche and somehow grapples into every other niche with so much class is goals. She used to be a natural hair blogger and then delved into pretty much everything.
She shares her life as a momma, her Ph.D. struggles, fashion and hair tips, decor ideas and she is super consistent. Imagine moving between countries, starting your job as a professor, being a wife and mummy, and still consistently putting up content for brands and yourself. Currently, she has a social media manager and I watched her work ethic with her brand before then. Truly inspiring
I also love how she combines her 10 years of blogging and content creation and shares tips for younger bloggers.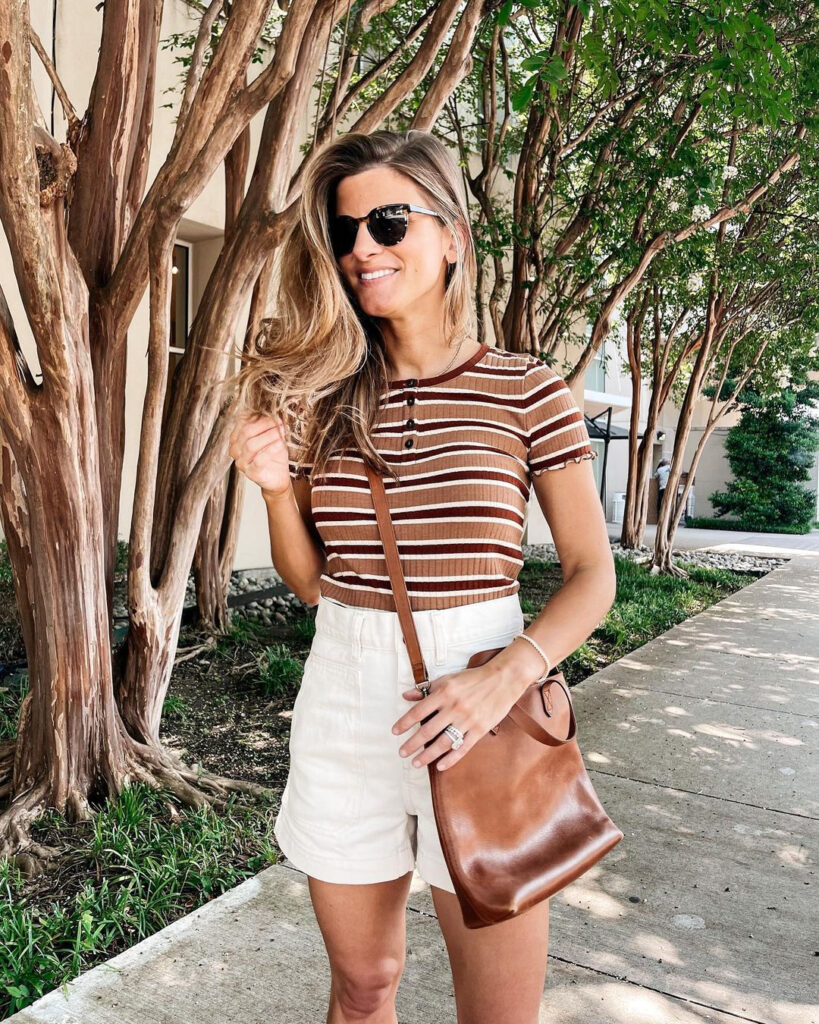 Brighton Keller has to be my top fashion and lifestyle blogger and influencer. I can relate to her struggle of showing up and being anxious, but showing up nonetheless.
She is super real and I can tell she'll be fun to hang out with from her hilarious reel videos where she dances like a kid. Her eye for details is just superb. Even down to her designs on Pinterest and how she pairs outfits. her blog is also another crisp clean corner of the internet and you can't but love her work. BTD, as she's known, also shares her faith and inspiration in such relatable ways.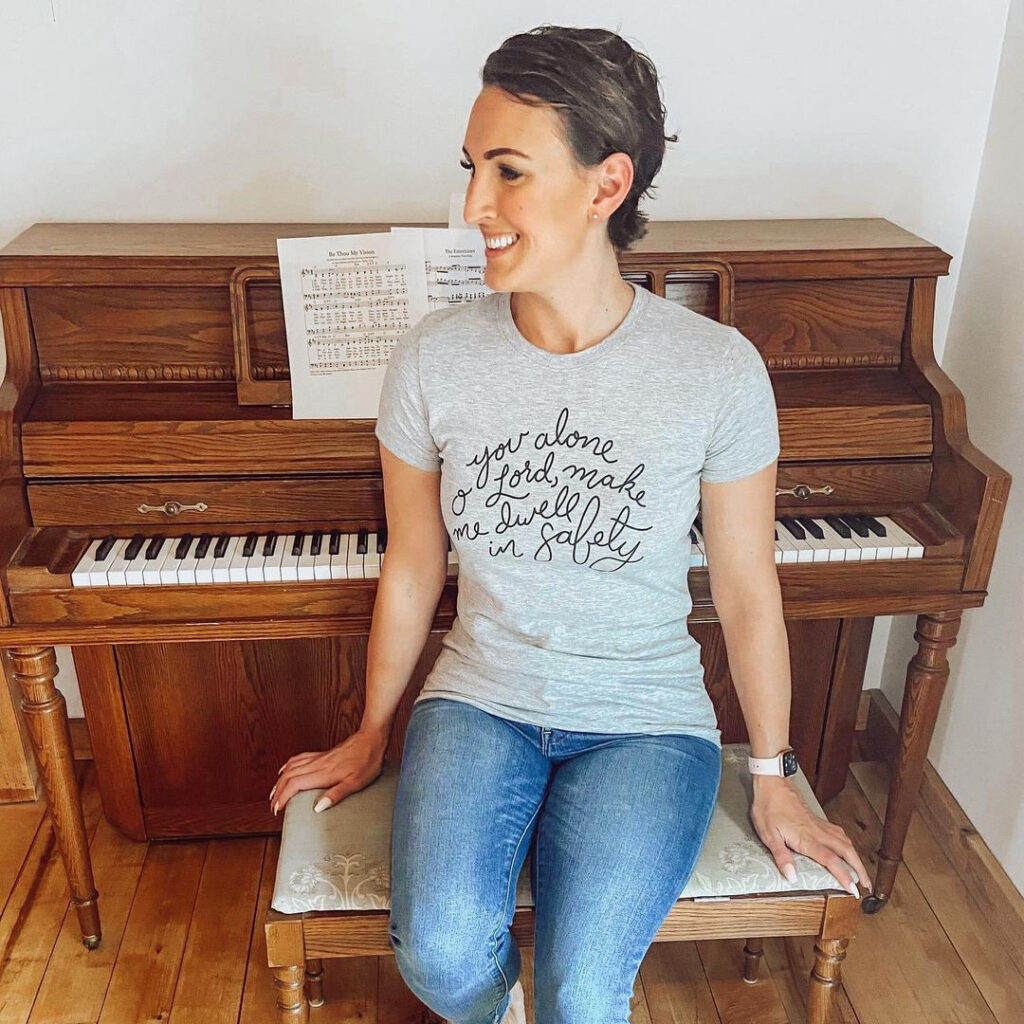 The founder of Every Woman A Theologian, Phylicia is one of the people God has used to shape my perspective as a young Christian woman. When we talk about productivity junkies, Phy makes the list. She's not productive in some proud manner, but in a you-can-enjoy-rest-by-being-productive kinda way.
Phy answers tough questions from feminism, to the biblical canon, to fighting temptations, to tithing. Her podcast Verity is on the list of my faves. She teaches under the leadership and her Ig page and blog are a breath of fresh air in a world where understanding theology is isolated from it translating to a holistic life.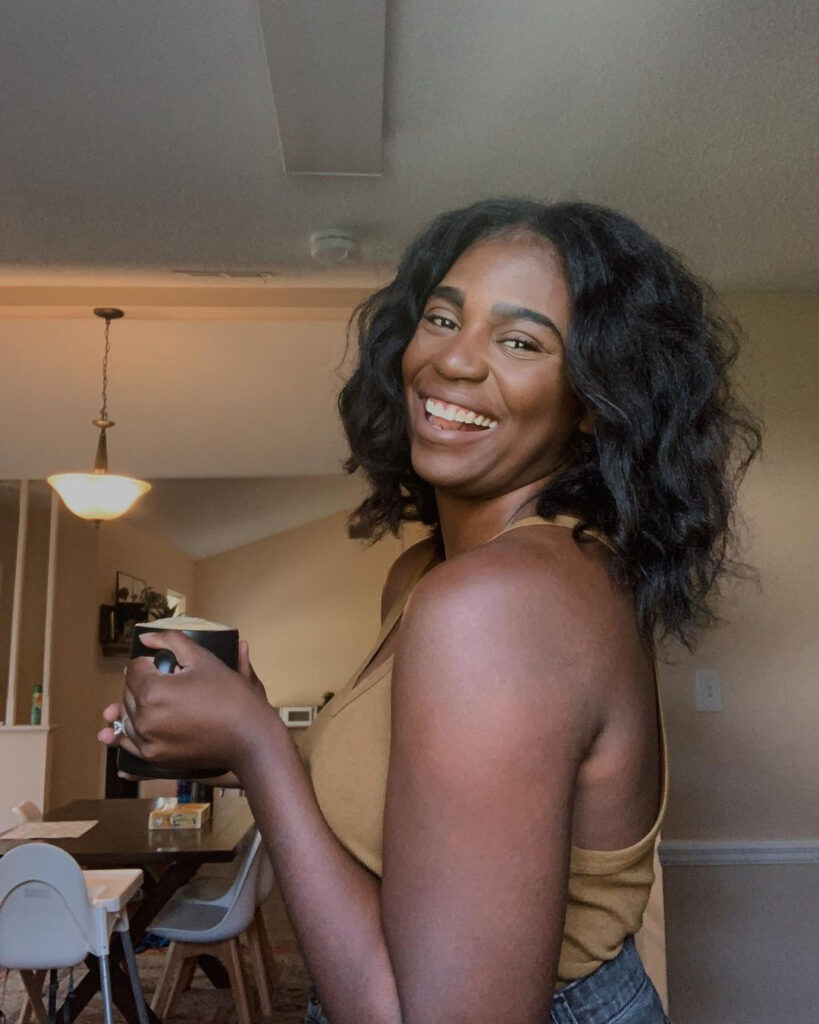 I found Charaia (Shuh-Ray-Uh) on Ig a couple of months ago. Her Twitter posts and nicely curated IG feed caught my attention. But what held it was her content. She recently launched her blog and her main goal is to encourage "Conversations of race, healing, the Church and, most importantly, the fight to remain soft."
I love how she curates the funniest TikToks and calls them, Made Ya laugh Monday. She inspires me to remember to share my story with those who care and not just everyone.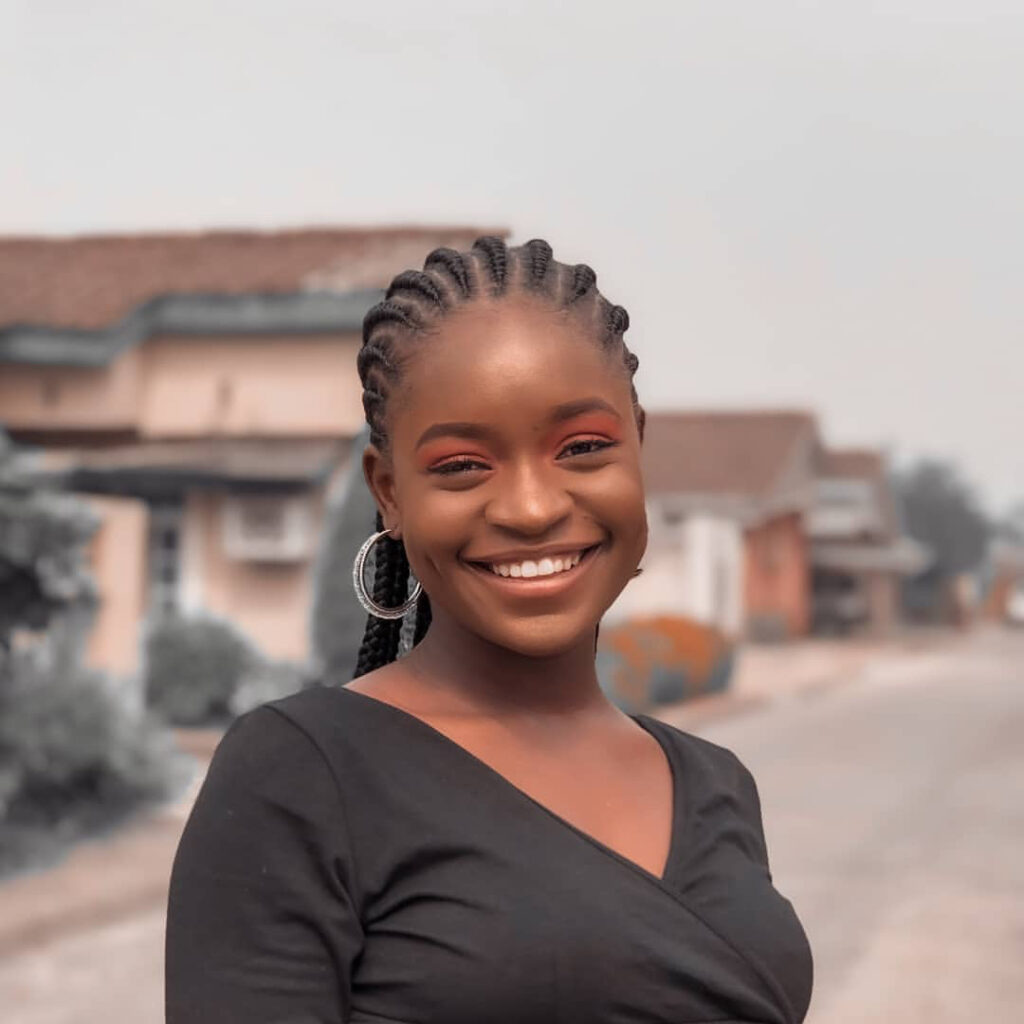 Amanda is my young friend and junior colleague in med school. That doesn't stop her from being an inspiration to blogging! She started her blog some months before mine and frankly it was one of the pushes I needed.
From her detailed honest product reviews (as she is a skincare enthusiast as well), to her style of photography, she's a delight to watch!
She also shares lifestyle and productivity hacks and her blog is a beautifully designed one. I cannot wait to see more of her growth.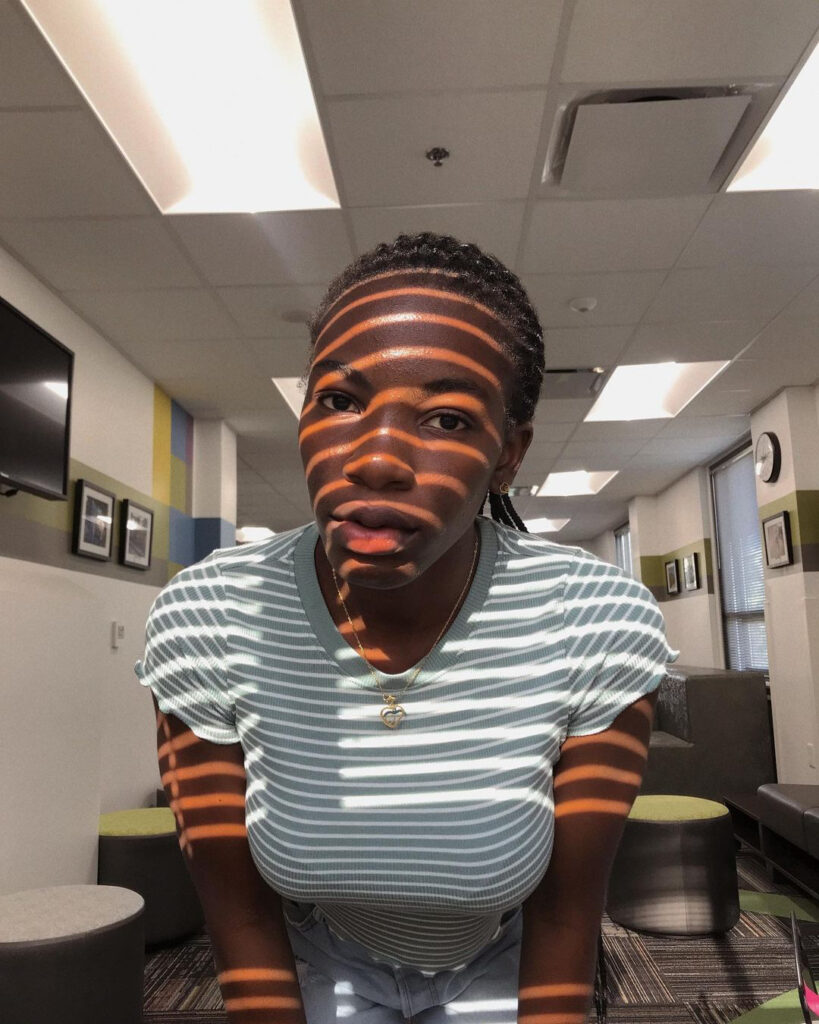 I met Moya, virtually, via Amanda. Let us take a moment to thank God for the beauty that social media can be. Moya is a boss when it comes to blogging. Some of the tips I know about Pinterest are from Moya. She is also so skilled with photography that it blows my mind.
One thing I love about Moya is how she shares her stories as if they were a face-to-face conversation. She does that too on her IG stories. Moya inspires me with her work ethic. She just launched her website company where she designed templates for website owners, bloggers, and creators called Collipy.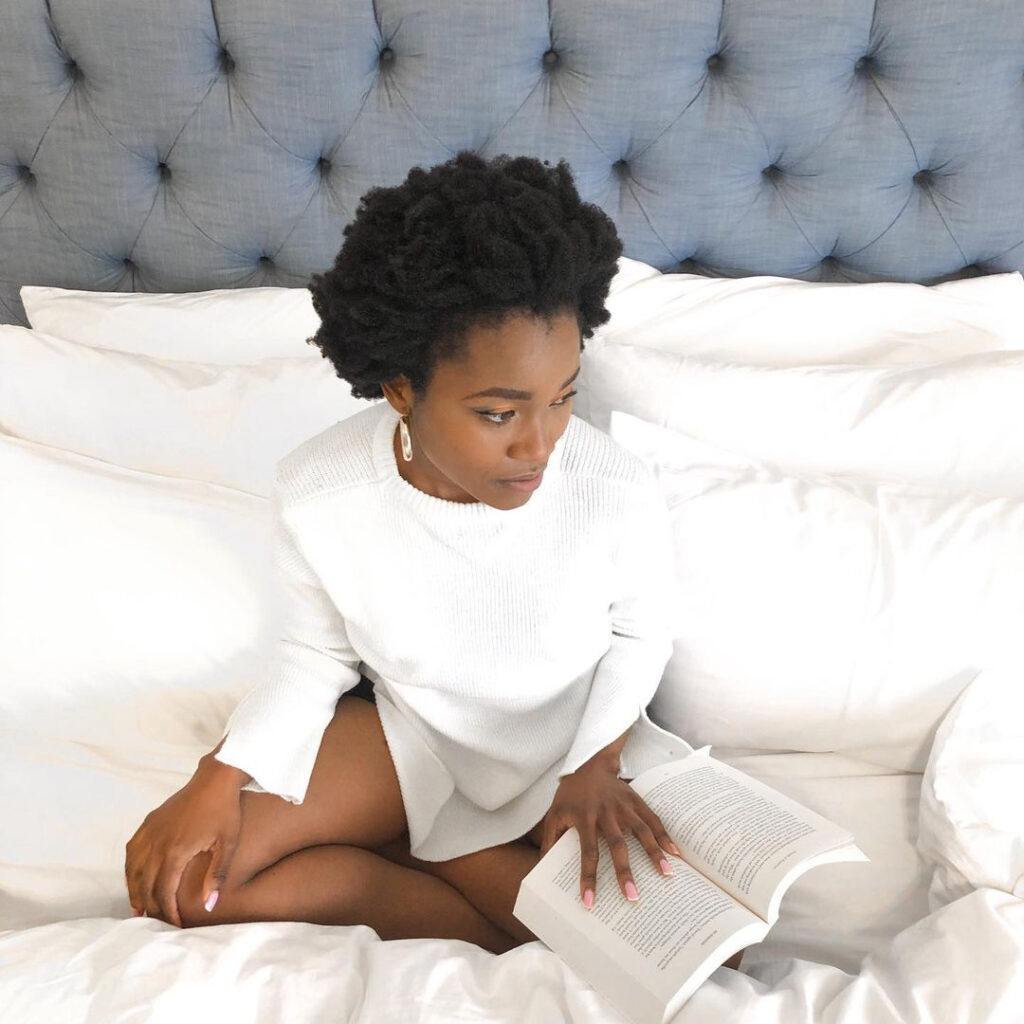 My South African beauty! I met Nqobile during a Table and Tide zoom call – a virtual weekly non-denominational bible study group for youths all over the world.
On the day of the meeting, it was her turn to share. I was so moved by her words and how she recalled God's faithfulness in her life. Soon after, we connected on IG.
I later found out about her blog and of course have been enjoying her Ig content on fashion. Nqobile is very honest about her journey as a fashion content creator and shares her wins, losses, and faith. Her videos are so hilarious sometimes I wonder what goes on in her head, lol.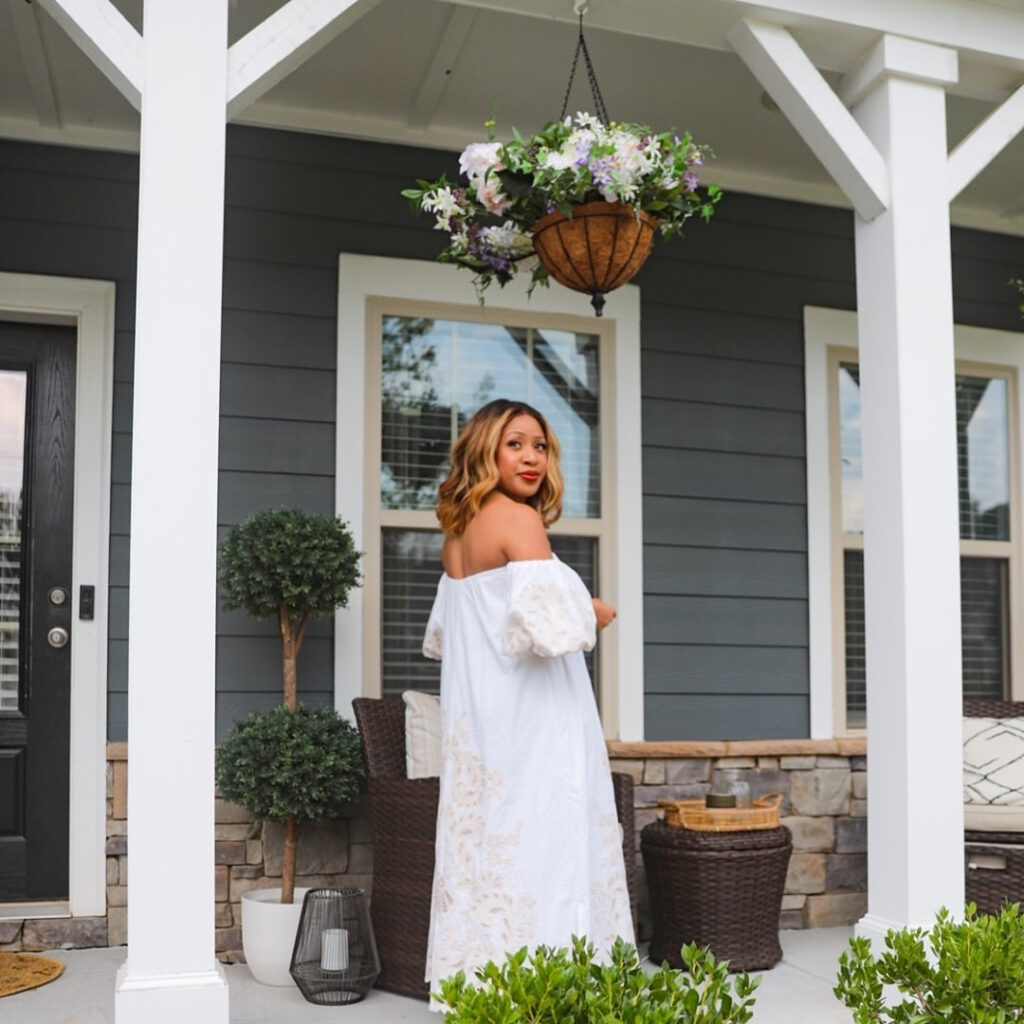 This lady's consistency streak needs to be studied! I know that this practice takes a while, but I love when women keep pushing boundaries. Mattie James easily comes to mind when I think of taking my blog and brand seriously. She started the #consistency2020 challenge and that was a wake-up call for me.
I love her sense of fashion, baby pictures, and blog outline.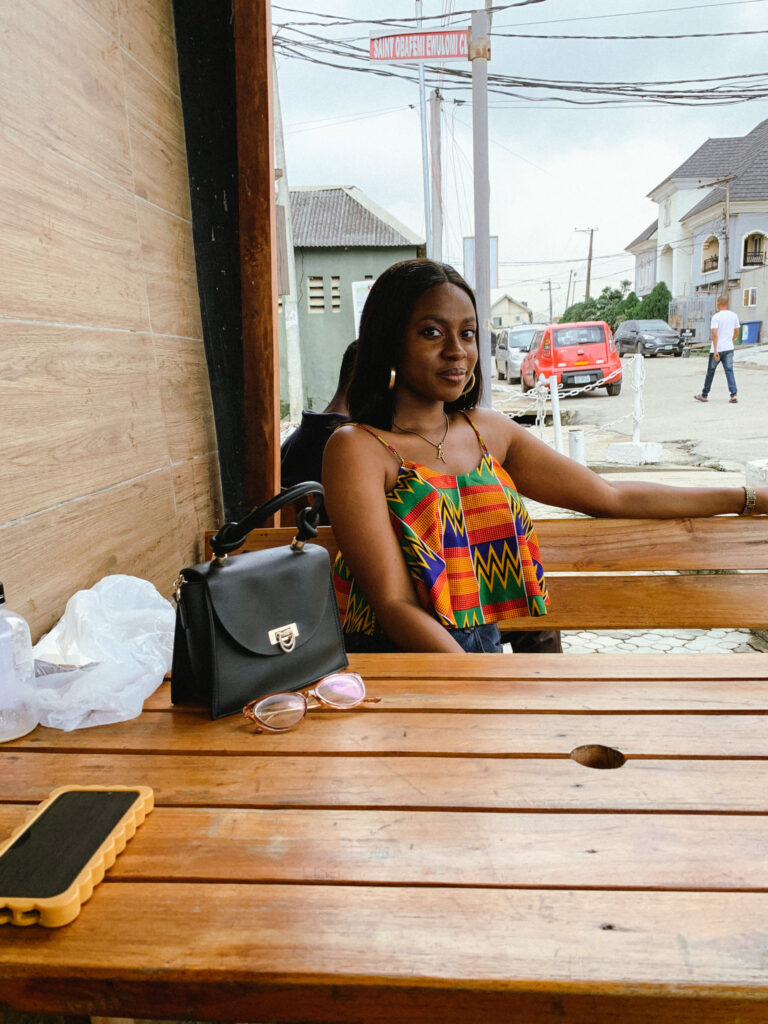 You really thought I was gonna skip me? Of course not!
One day, I'll be part of someone's list of favorite bloggers, but I would start with me being my cheerleader.
I'm really glad to know these women (some personally and others from a distance). They make it easy to keep doing good work.
Do you know about any of these bloggers? Let me know if you would check them out.
2