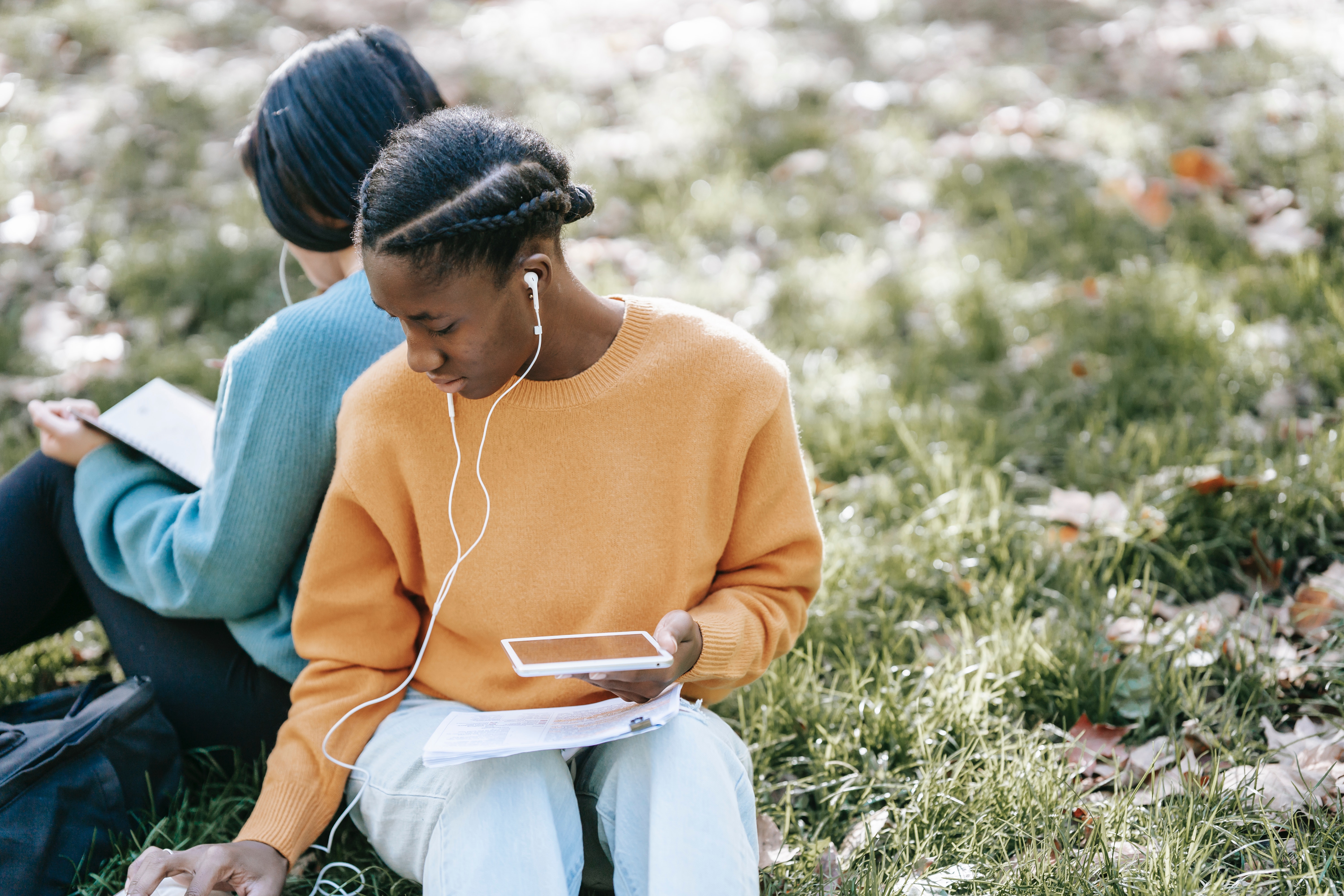 Podcasts are my favorite things after chocolate. Okay, who am I kidding? More like after ice-cream and baby pictures. There are tons of categories to choose from. Podcasts on beauty, news, faith to lifestyle, self-development, and online marketing. If you have ever wondered, "where can I find Christian podcasts?" or "are there any good Christian podcasts?", then keep reading.
I love to listen to people's interviews or opinions about regular stuff down to "big" issues- whether I agree or not. It's still a work in progress, but I wasn't always like that and I like to attribute that to God's grace. This is where podcasts come in. Discussions always give a renewed perspective. I have gotten a lot of aha or hmmm moments while listening to podcasts.
According to Wikipedia, a "Podcast is an episodic series of spoken word digital audio files that a user can download to a personal device for easy listening." There has been an increase in the creation of podcasts these days, and it's not even up to its maximal potential if you ask me. The first time I heard about podcasts was from a friend who suggested it during a discussion almost 3 years ago. He had shared a link to that episode and after listening, I knew that it wouldn't be my last.
How can you enjoy this?
During laundry/ any chore- I tend to listen when I'm cooking or washing because they're not my favorite chores so having that play in the background helps and edifies me- double win. 
There are 3 major categories I listen to with podcasts: faith, self-development, and online marketing.
In this post, I shared some tools to help your bible study and Podcasts were one of them. For today, I will be sharing my top podcasts that will enrich your faith walk. 
This list is not exhaustive, but I believe it could be a cool resource for you.
1. Verity by Phylicia Masonheimer- Phy is a critical thinker when it comes to scripture. Verity's mission is Every Woman a Theologian and she has discussed several topics from the canon to modesty to feminism. 
I love her podcasts because I'm challenged to think beyond my views and it encourages me to ask healthy questions that strengthen my faith. It's also about 30 minutes- short and concise. I can't do enough justice to it in one post.
2. Let's Talk– Jackie Hill Perry, Mellisa Kruger, and Jasmine Holmes are a lovely trio. Their discussions will leave you with a balance of laughter, thoughtfulness, and a great time well spent. Just as their intro states, they talk about how to apply biblical wisdom to everyday living. My favorite episodes are People pleasing and Spiritual gifts. Go listen!
Let's Talk is a branch of The Gospel Coalition (TGC) which has other podcasts too.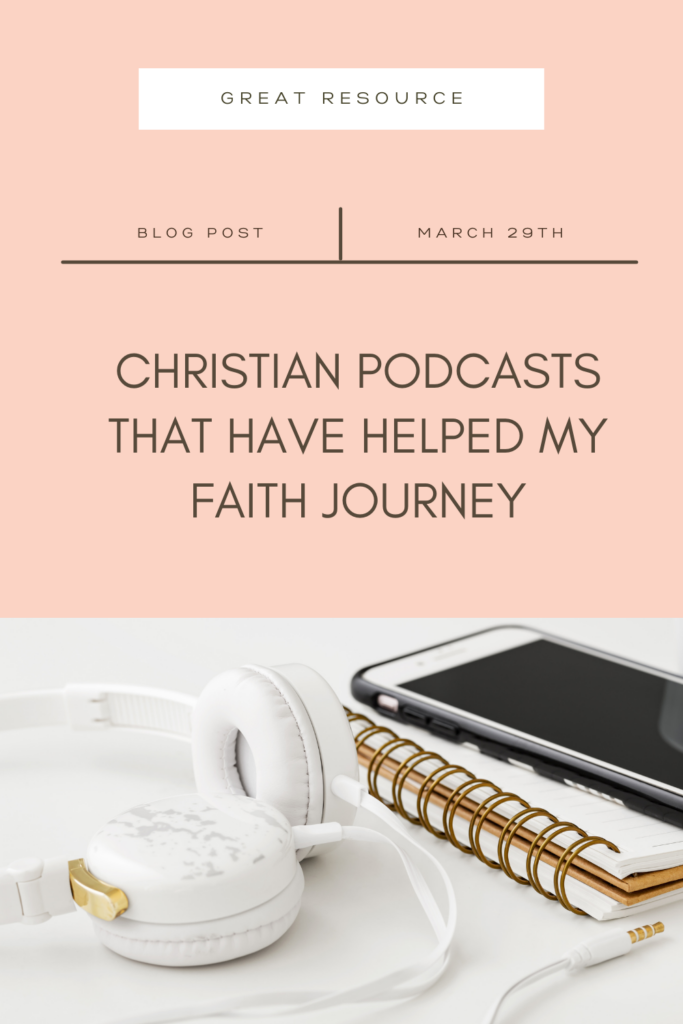 3. 30 minutes with The Perrys- Jackie Hill and Preston Perry are a young couple filled with insight. I love how they use their art and poetry gifts in ministry. It also reflects in their podcast. Am I the only one who likes to have a little bit of personality when listening to people? You too?
I want to laugh, learn and feel those emotions while they speak and these guys do just that.
They talk about marriage, porn, godly community, and random things in between. It has opened my eyes to certain things. Their new season is yet to premiere, but that's an opportunity for you to catch up, yeah? wink.
4. Ask Pastor John – Pastor John is one of my favorite pastors. he's calm and witty. I love this Christian podcast because it's like short bursts of lessons. In about 12 minutes you can get an insight into questions like- why God allows suffering? or why should I pray if God is sovereign?
5. Confessions of a Crappy Christian– Blake Guaichet is a favorite follow on IG. Her bio says loud mouth for Jesus and she loves to step on toes. When I came across the name of her podcast on IG, I was like "crappy Christian?", sounds like me-sign me up! 
She says this on her site which I find interesting: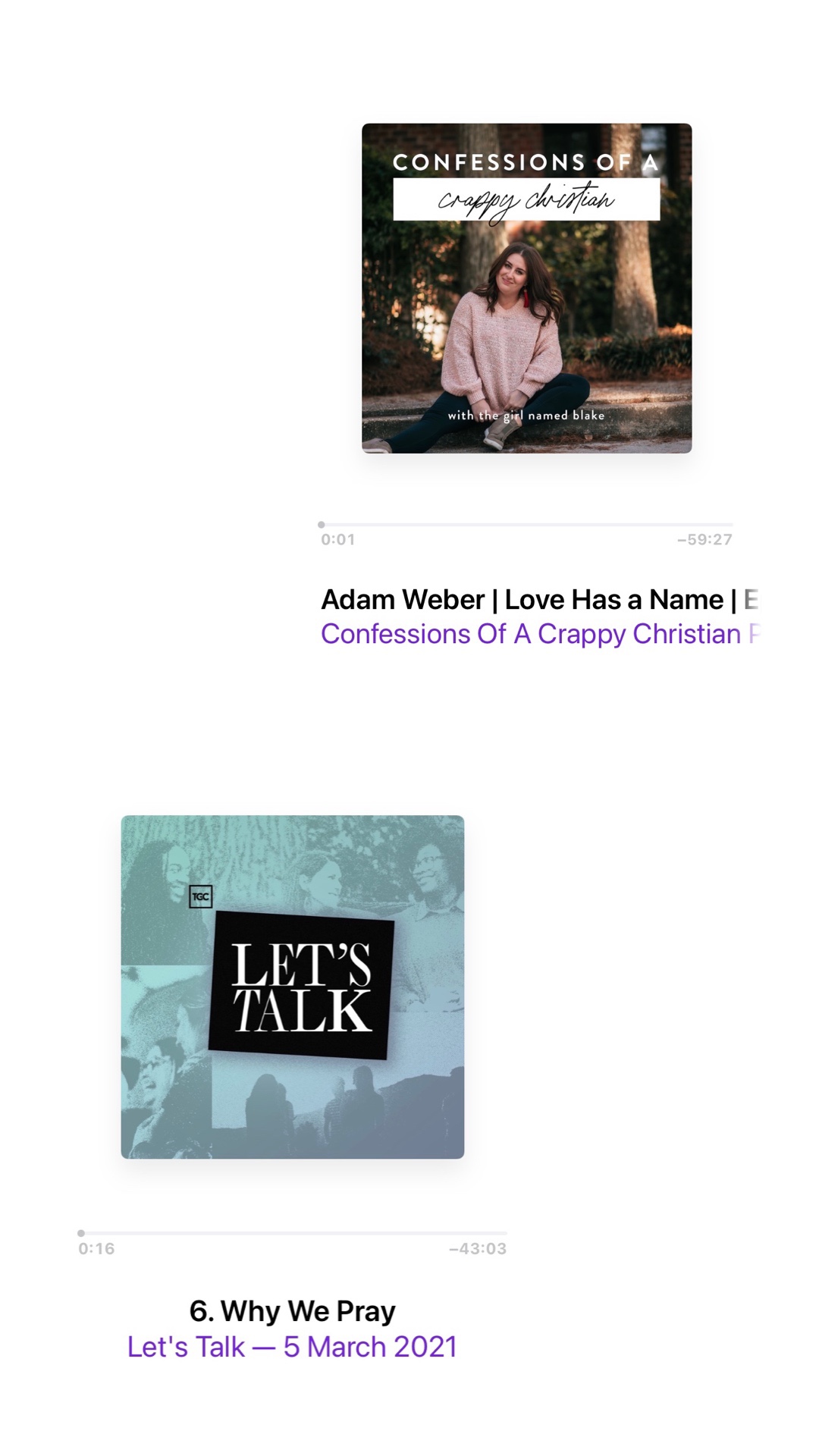 Rebelliously and imperfectly pursuing Christ, telling the truth in love, & setting people free in the process.
Blake Guaichet
It's unconventional and I like that she invites other Christians over for interviews to talk about God's redemption and lessons they're learning on their journey. One of my favorite episodes was when she spoke to a pastor who talked about how we're called to worship God in whatever field we're in. Not just if you're a minister. Even as a mom, or doctor or teacher, and so on. 
6. Java with Juli- Juli Slattery is on a quest to reclaim God's design for sexuality. Her mission work is called Authentic intimacy and it is a great resource on Christ-centered sexuality. I love that she brings up questions Christians may be afraid to ask when it comes to sex or romance.
7. Revive our hearts– Nancy DeMoss Wolgemuth is another female voice I love. Not just her voice (which is a delight to listen to), but the wisdom she exudes. She discusses spiritual growth, forgiveness, relationships, holiness and so much more.
There are others I wish I could share, but these are my top picks if I have to choose which thankfully I don't have to, because they all serve at different points on my journey. While writing this, I noticed I have a majority female voice. It is not intentional, and that shouldn't deter anyone from listening and gaining insights.
PS– I always encourage that these resources should not take the place of God's word and His spirit in your life. They are tools and meant to be helpful. I'm also learning that I don't have to take everything hook line and sinker. Instead, let us be like the Beraen Christians who went to check Scriptures for themselves (Acts 17:10-11)
Have you listened to any of these podcasts before?
Do you have any you would like to share with me?
8