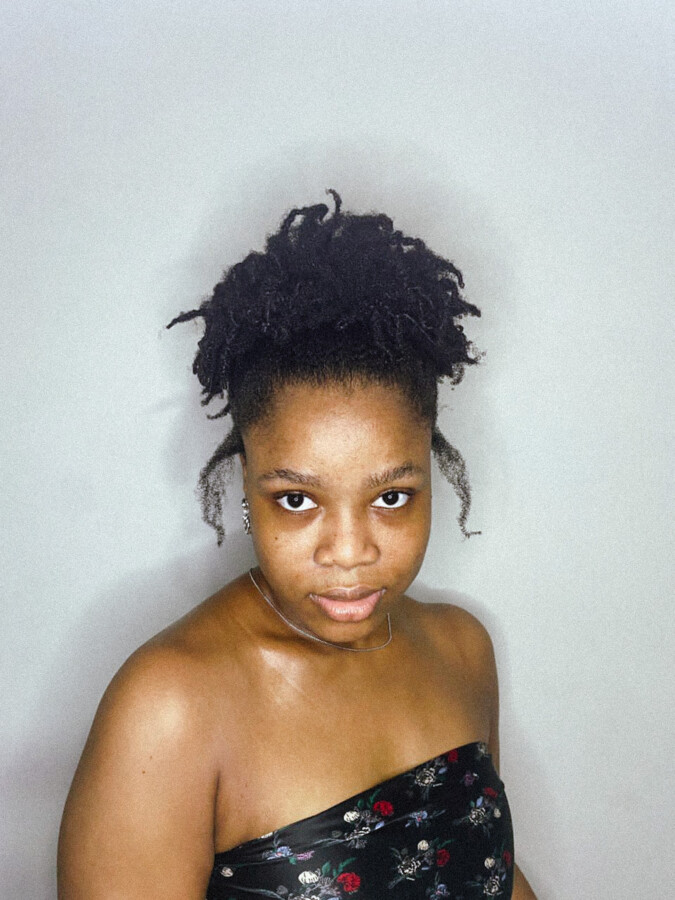 My friend Uloma is a natural hair enthusiast and YouTuber. I've always admired this babe's journey into the natural hair space and her growth so far.
That's the reason I reached out for her to write some easy ways we could care for natural hair because she does so effortlessly. Whether you're a newbie, pro, or even just transitioning, she has a tip for all of us so sit tight and enjoy!
---
Beauty is what you make standard. Ranging from your skin, hair, and nails to what is within.
All hair types are beautiful, but for you black, brown beautiful goddess, what grows out from your scalp is your crown. 
You can alter the natural state of your hair, but while you wear those bouncy kinky coils like a crown, here are some ways to maintain and care for it. It's pretty high maintenance, but not difficult.
🌻" Health" over "Length"
Honey, the sooner you understand this, the more your hair will flourish. 
Adequate hydration, exercise, positive thinking, hair hygiene, iron, and folic acid supplements, fruits, and vegetables are some of the ways to improve the health of your hair, skin, and nails without blowing your account. 
Just give tender loving care to your body.
🌻Protective styling 
Starting from here makes a lot of sense because this is where most naturalistas lose and break off their hair. Your protective styling should be tension free, protect your ends, and be kept for one-month minimum. One month so that you can appreciate the undergrowth. 
🌻Caring for your hair while in a protective style
It doesn't just end at making cornrows or braids and then abandoning your hair and scalp. While in the style, you should oil your scalp, and moisturize your hair and its ends before sealing with butter or heavy oil. It's also advisable you wash your scalp bi-weekly while in that protective style. Clean scalp equals healthy hair growth!
Don't give up on your natural hair goals! Here are 6 easy ways to care for your natural hair to see a huge difference.
Click To Tweet
🌻Protective style takes down 
After keeping your hair for a month, it's time to take it down. You can go longer than one month, but anything more than two months is recipe for disaster in my opinion. 
The process of taking down your protective style determines whether you'll retain the growth you just acquired from leaving your hair alone for a month. 
Using products with massive slip is key. Cheap conditioners are to the rescue for this. Never take down your hair dry. Never!
While taking down your hair, you want to make sure to finger detangle first before going in with your detangling tool like a comb, brush, or whatever rocks your boat.
🌻Wash day
Wash day is what comes after your protective style takedown. My advice is to eat well before you proceed with your wash day and be very patient and gentle. The same goes for your protective style takedown. The nitty-gritty of wash day will be shared in a future blog post because it is a full regimen.
🌻Prepping your hair for the next protective style.
I didn't know the importance of this until recently. The whole point of preparing your hair for the next protective style is to keep it stretched and reduce breakage while manipulating it for the next protective style.
After your wash day, the best healthy method is to moisturize your hair and seal it with any hair butter. After that, you braid your hair in sections, preferably eight sections, and then leave your hair to dry in the braids. This may take 1-2days so no pressure. Please never leave your hair to dry in its natural state!
The point of all these steps and extra care is to retain length. Black hair grows if you care for it!
How do you care for your natural hair? Share with me in the comments!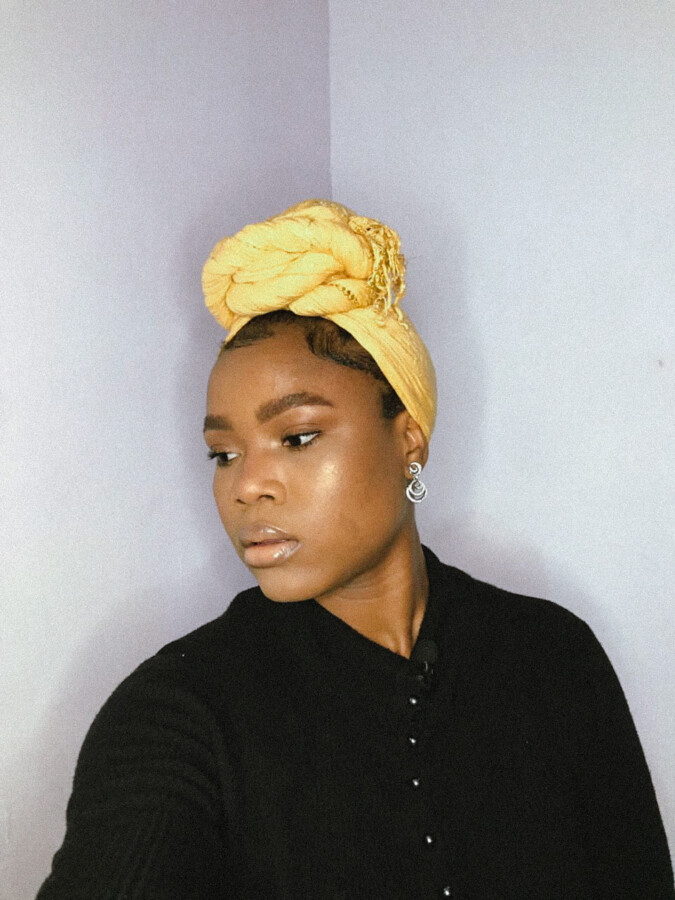 READ ALSO- 6 SKINCARE TIPS I WISH I HAD KNOWN EARLIER
Please share this post and connect with me:
TIKTOK // BLOGLOVIN' // PINTEREST
4