Hey there!
Welcome back to another product review. Reviews make me excited and I hope you enjoy them. Klairs Supple Preparation Facial Toner was my introduction to hydrating toners. If you're a South Korean skincare lover, you probably have heard about Klairs. They have a line of products that range from cleansers to moisturizers to toners.
Disclaimer: This post contains my opinions and they're not sponsored by this brand. Also, this is not a recommendation as your skincare products should be suited to you. This is for you if you have been looking for a review of this product or you need a toner like this. Keep reading!
What is a toner anyway?
Toners are skincare products whose main job is to restore the pH of the skin. They're used after cleansing. It's basically like a preparation for your skin before you start applying the other things. Think of it as laying the foundation for other layers of products.
are toners Necessary?
According to Dr. Zalka, the answer is two-fold.
"Toners are not necessary, but they can be a great adjunct to a skincare regimen for those that need help with oily skin or markedly plugged pores."
All that to say, a toner can be a good way to add active ingredients such as antioxidants, exfoliants or retinoids, to your existing skincare products."
Meeting the Klairs Supple Preparation Toner
I saw Klairs on Buy Better during my research for a new toner early in the year. One thing about K-beauty products is that they're big on vegan and paraben-free ingredients. Seeing the majorly great reviews, I couldn't resist. See here for the steps to take before investing in any skincare product.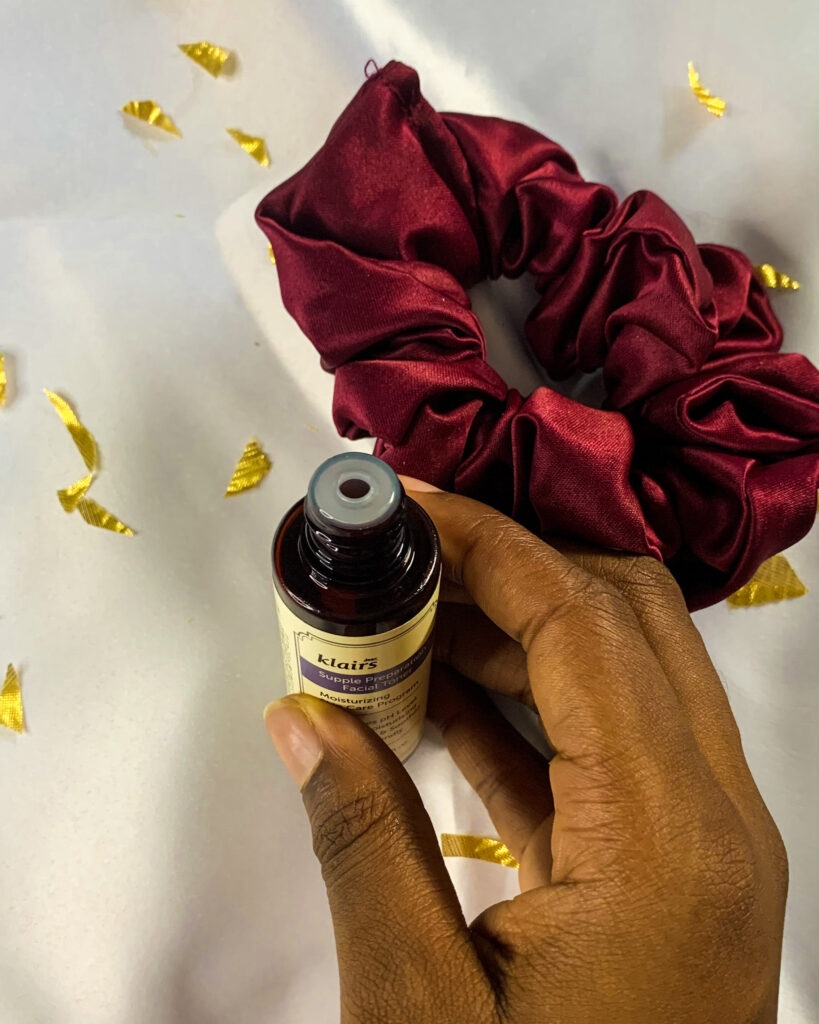 claims/ list of Ingredients.
Klairs Supple Toner claims to balance the skin's pH level and improve your entire skincare regimen's effectiveness. It also claims to create the perfect canvas for your skincare products thereby enhancing the effectiveness of serums and creams. It is cruelty-free. This brand pretty much ticks off the cool boxes for a great product.
The key ingredients are:
Beta Glucan.
Hyaluronic Acid.
Centella Asiatica Extract.
Licorice root.
Others are; Water, Butylene Glycol, Dimethyl Sulfone, Betaine, Caprylic/Capric Triglyceride, Natto Gum, Disodium EDTA, Polyquaternium-51, Chlorphenesin, Tocopheryl Acetate, Carbomer, Panthenol, Arginine, Luffa Cylindrica Fruit/Leaf/Stem Extract, Althaea Rosea Flower Extract, Aloe Barbadensis Leaf Extract, Hydroxyethylcellulose, Portulaca Oleracea Extract, Lysine HCL, Proline, Sodium Ascorbyl Phosphate, Acetyl Methionine, Theanine, Lavandula Angustifolia (Lavender) Oil, Eucalyptus Globulus Leaf Oil, Pelargonium Graveolens Flower Oil, Citrus Limon (Lemon) Peel Oil, Citrus Aurantium Dulcis (Orange) Peel Oil, Cananga Odorata Flower Oil, Copper Tripeptide-1.
Did it live up to its claims? Keep reading for my experience.
The Look/ Packaging
I loved the packaging of the smaller bottle. It also comes in a big bottle (180ml), but I purchased the small bottle (30ml). It has 2 variations; scented and unscented. I got was the scented one. From my experience, the fragrance is so minimal, but if you're really sensitive to fragrance, opt for the non-scented.
The small bottle lasted about 5 weeks for me. It comes in a simple reusable dark translucent plastic bottle with a hole opening that helps control the amount. The texture is runny with no particles in it.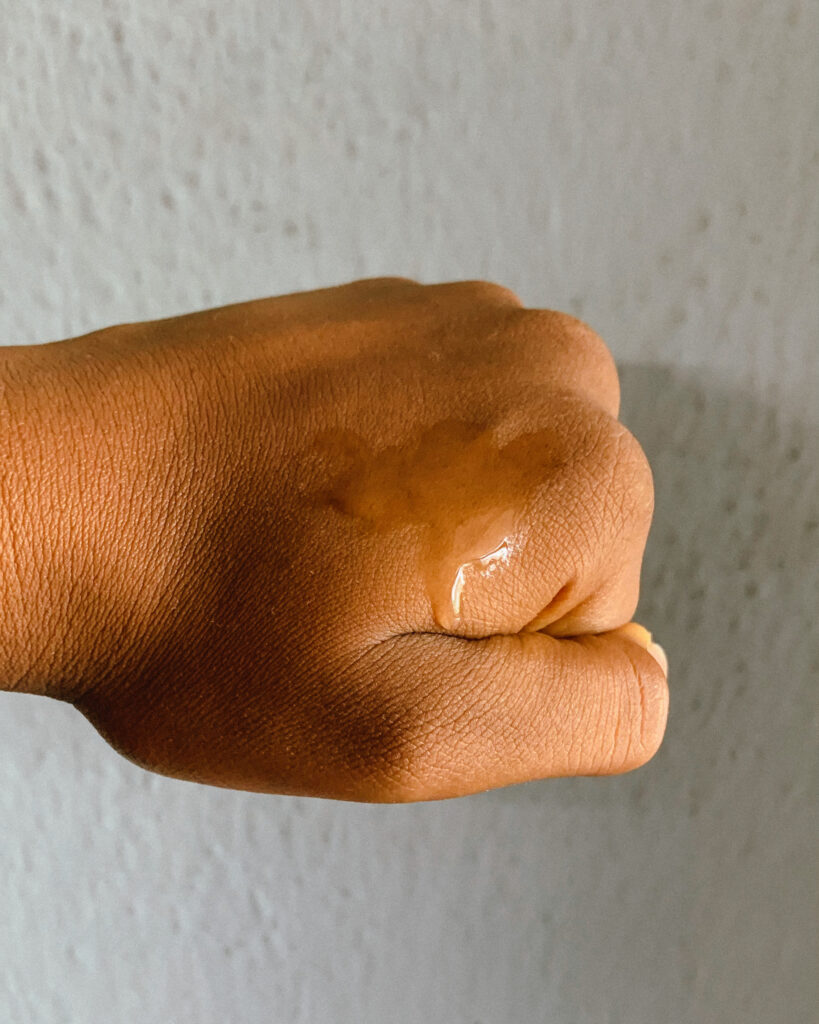 Method of application
I learned that our hands are efficient in applying toners and that's how I used this product. Instead of using a cotton pad, I put a sizeable scoop and applied it over my face like a serum. The best way is to dab it into your skin gently. I love the way it is absorbed into the skin and the instant hydrating feeling.
My Experience
This toner felt so cool on my skin and didn't have that stripping feeling I have had with alcoholic toners. It did leave a sticky feeling after use but after following up with moisturizer, so it wasn't a problem. I also noticed that my face would feel plump after use. The only con is that it simply maintains your skin in addition to hydration. If you're looking for a product with extra actions, then you might be disappointed.
I got the 30ml bottle from Buy Better for #2550 ($6). The 180ml on their site is #7000 ($17). It's also available on Jumia last I checked.
Who needs it?
Klairs supple toner can be used on sensitive skin and oily skin, particularly good in dry seasons. It commits to the hydrating claims and it's no wonder with all the ingredients.
Verdict
I would give this product an 8/10 for its ingredients, packaging, and feel on my skin and would try it again after products targeted at my acne concerns.
Let's stay connected on Instagram or Pinterest and get the latest updates via my newsletters.
Have you used this product before? Is there any product you would like me to review? Let me know in the comments.
Till next time, take care!
6