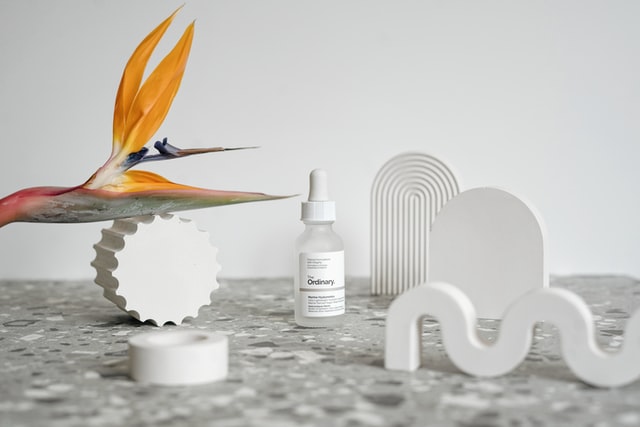 The Ordinary brand was one of my top products to try last year as I had read positive reviews. Due to my dark spots, I decided to try The Ordinary lactic acid.
What Is Lactic Acid?
The term lactic acid appears in a variety of contexts. It is commonly associated with strenuous exercise since it builds up in your muscles. It is also found in certain foods like beets, milk, etc.
The beauty world classifies lactic acid as part of the family of alpha-hydroxy acids (AHAs), which work topically to exfoliate old dead skin cells. 
The Benefits of Lactic Acid
Lactic acid can significantly improve the appearance of skin when used over time.
As well as treating fine lines and wrinkles and discoloration of the skin (age spots, hyperpigmentation), lactic acid can help reduce pores and brighten the skin.
Lactic acid is gentle and effective on the skin. Among those with sensitive skin, it is generally tolerable, which is not the same for all AHAs (glycolic acid, for example).
In addition to keeping pores clear, the exfoliation from lactic acid removes dead skin cells and excess oil, preventing pimples, blackheads, and whiteheads from forming thus reducing acne.
NB-
A dermatologist should be consulted before using lactic acid if you have skin conditions such as eczema, psoriasis, and rosacea.
It's especially wise to avoid combining lactic acid with products containing retinol.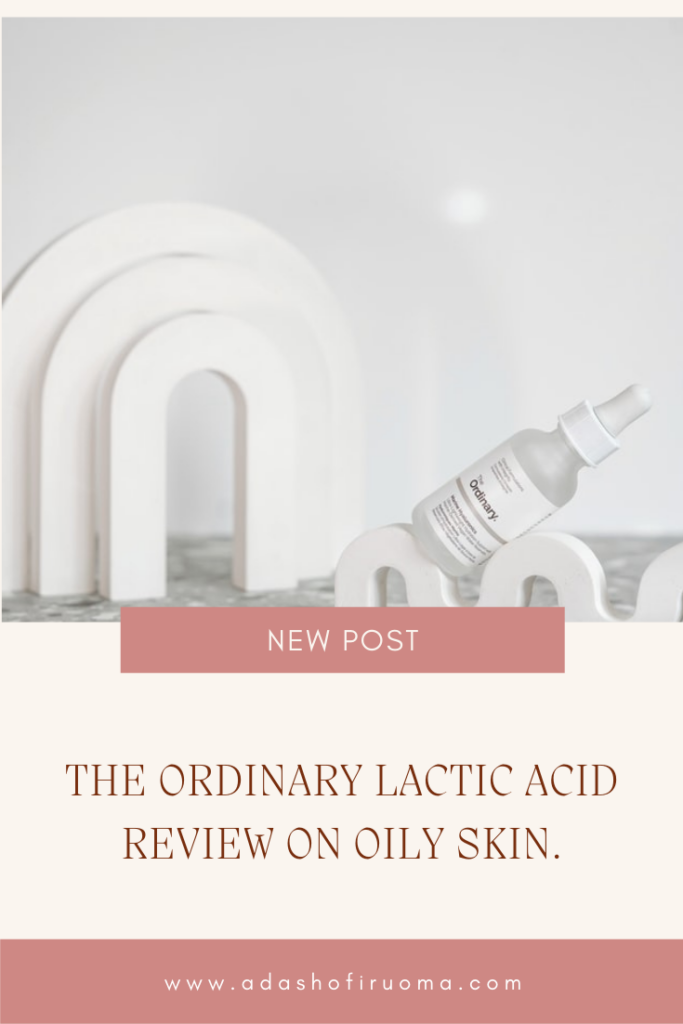 Packaging
The Ordinary Lactic acid comes in a 30ml transparent bottle with a dropper, like most Ordinary products. It has a gel-like consistency and unique scent which isn't overpowering but worth mentioning.
Always confirm that it is original by buying from confirmed online stores. Apparently, there is a lot of fakes out there. My favorite stores are @theskincareco_ and @tojuwa on Instagram.
The Ordinary Lactic acid serum also comes in 2 variants- The 5% and 10% strengths. If you're a newbie and acids aren't already part of your usual routine or perhaps your skin is particularly sensitive, start with the 5% version, and with time, you can incorporate the 10%.
My Experience
I applied twice in the first week at night. I also alternated the days I applied with my salicylic acid cleanser. Afterward, I progressed to 3-4 times a week and the results were phenomenal.
My mum kept remarking on how my face skin tone evened out. it was also not harsh on my skin as I didn't experience redness or tingling.
It lasted me about 4-5 weeks.
RATING
A 5 out of 5 for me and definitely something I would repurchase.
Have you tried any products from The Ordinary? What was your experience like?
READ ALSO- A REVIEW OF THE KLAIRS SUPPLE FACIAL TONER.
2