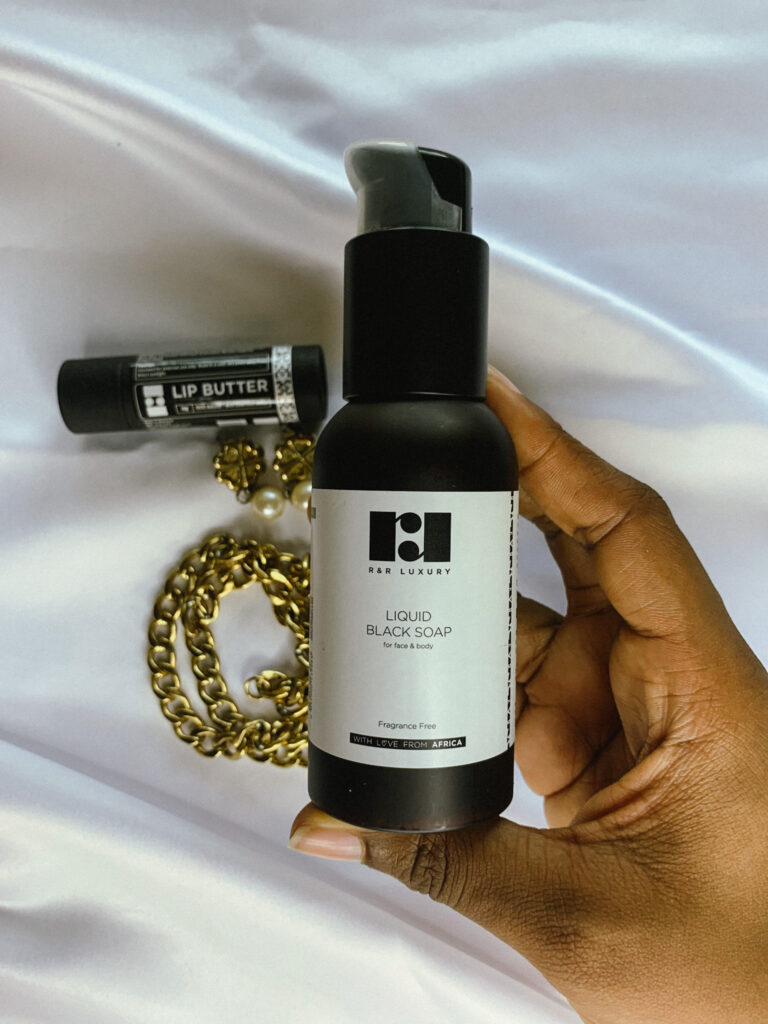 Does building your daily skin care routine seem intimidating? With multiple steps and products in the market, it's easy to feel overwhelmed, but the good news is you don't have to!
I started out with some trials and errors. From reading anything I could find on the internet to watching skincare routine videos.
Now I'm excited to share the simple steps I've discovered and also tried myself! 
One thing I have learned is that a daily skincare routine can be simple and effective. Yes, even 5 minutes is enough to do the job.
If you have a routine or you want to simplify yours, keep reading to take it all in.
NB- I included some recommended products based on what I have used. Except for the ones with * which I have read good reviews on but have not personally used.
Before we figure out your daily skincare routine, I always recommend monitoring your habits. The best way to start with a good skincare routine is in your lifestyle. Your lifestyle is a collection of simple habits plus consistency. 
What habits do you need to have in order to ensure you take care of yourself from the inside out?
Drink more water. 
That may sound cliché, but you're doing your skin a whole lot good from the inside out.
"A lack of water means less radiance and more sag," says Dr. Mona Gohara, a dermatologist in Connecticut.
Sleep more 
It's hard to get 8 hours of sleep daily, but when you can go for it. Your body boosts blood flow to the skin while you sleep. This means fewer wrinkles and dark under the eyes.
Don't touch your face 
I'm guilty of this so I can understand the struggle.  Touching your face encourages the spread of oil, dirt, and bacteria. This leads to acne and just takes you steps back in your routine. 
Have a good diet 
A balanced diet is important, but sometimes life happens. In spite of that, there are ways to give your body good nutrients. I recommend adding greens to your diet, eating fruits (or taking supplements if you don't eat fruits daily), and reducing your intake of soda. 
Now that you have some tips for a good lifestyle, let's get started. 
Your Best 5-minute Daily Skin Care Routine in simple terms.
Click To Tweet
Steps To Build Your Daily Skin care routine 
Step 1- Cleanse
This is the first step and it is non-negotiable. Think of your face as a slate. You've been out all day and you need to clean off the grime before you prepare your skin for quick absorption. Choose a gentle and effective cleanser. 
I would recommend a cleanser that is moisturizing and doesn't strip your face of its essentials. In a minute you're done with this step.
Recommended products are:
Simple Kind To skin Gel Wash
R and R Luxury black soap
Cerave Salicylic acid Smooth Cleanser
Nivea 3 in 1 Cleanser
Step 2- Tone
The next step is to tone. I reviewed one of my favorite toners at length here. A toner basically helps to balance the pH of your face after cleansing. Toners are essential products to prime your face so that the other products are well absorbed. Toners are also an avenue to add some essential ingredients to your routine. In less than a minute you're done with this step.
Recommended products are:
The CosRx AHA/BHA Clarifying Treatment Toner
Alcohol Free Soothing Facial Toner by Simple
The Good Molecules Niacinamide Toner* 
Klairs Supple Toner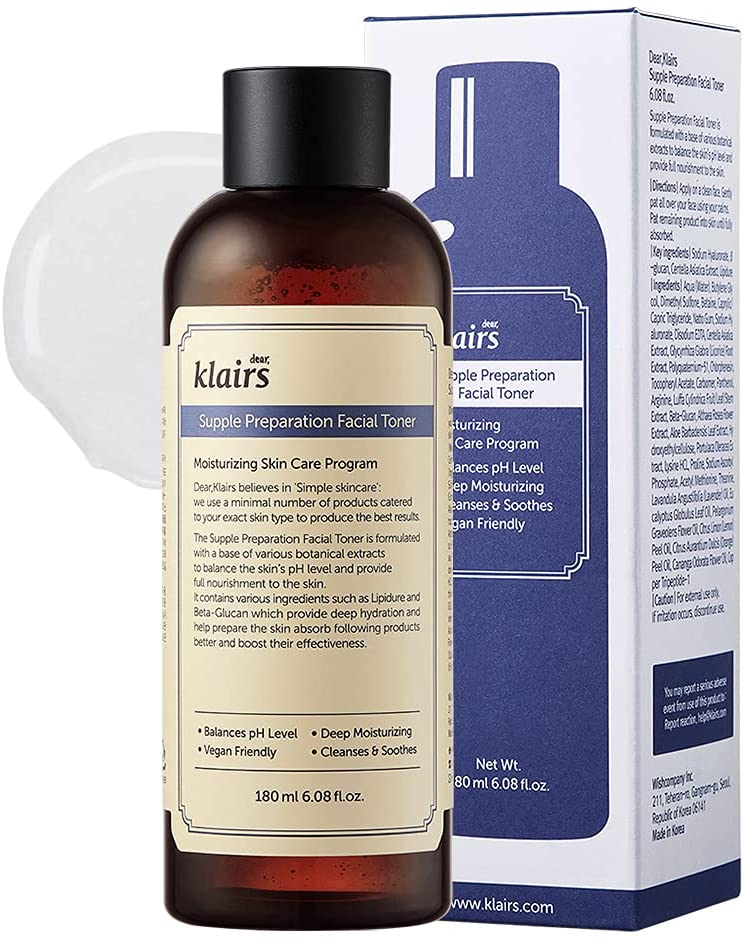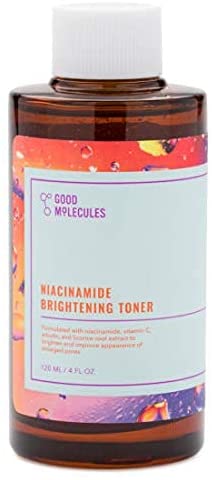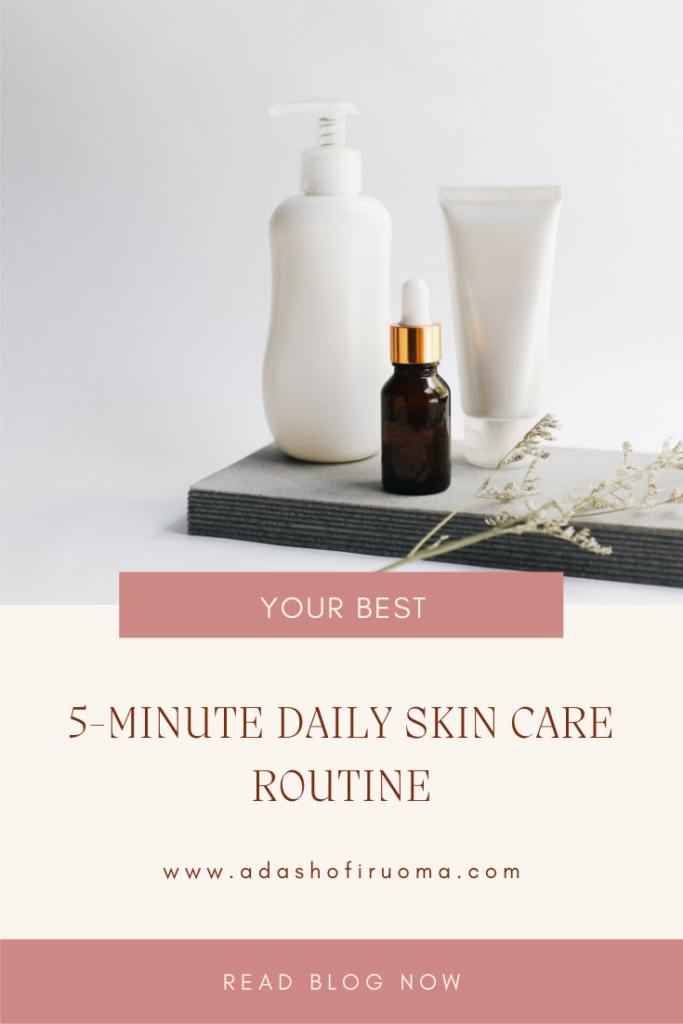 Step 3- Treat with a Serum
The next step in your regimen is to apply a serum. A serum, according to NuGlow, is a water-based product that is full of active ingredients such as Vitamin C, Lactic acid, Niacinamide, Hyaluronic acid, amongst others, that address specific skincare concerns. These concerns could be breakouts, anti-aging, etc. 
The trick is to not just buy any serum, but buy it for a reason. I dealt with hyperpigmentation and the Ordinary Lactic acid serum was an answered prayer! Hyaluronic acid is another ingredient gotten in serums and is pretty good for those with dry skin. This step is just one-minute and you only need a few drops to rejuvenate your skin. 
Recommended products are:
The Ordinary Lactic Acid 10% + HA
Dr Rashel Hyaluronic Acid
The Ordinary Niacinamide 10% + Zinc
Vit B3 serum*
Ps- Sign up for the ADI newsletter where I share more tips on beauty and lifestyle! 
Step 4- Moisturize
This is my favorite step in a daily skin care routine. Especially for those who are oily and acne-prone. Don't skip moisturizer. You need something to seal in all that goodness you've applied to your face (and neck). Plump moisturized skin helps keep dirt, sweat, and makeup out leading to  fewer breakouts."  A pro tip from Nuglow is to always apply your moisturizer last to lock in the active ingredients applied earlier.  
Nowadays, some moisturizers come with Spf for sun protection so that is a win-win situation.
Recommended products are:
Nivea moisturizer (see my review)
The Simple Hydrating Light Moisturizer
Neutrogena grapefruit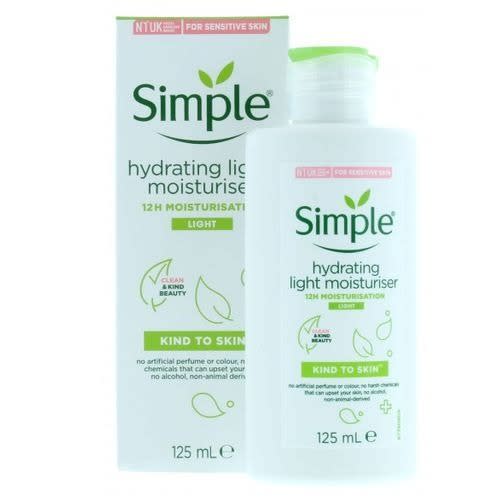 The Simple Hydrating Moisturiser
Step 5- Sunscreen
Last but definitely not least in your simple daily skincare routine is applying sunscreen. Sunscreens help protect your skin against the sun's harsh rays. According to Ikkai beauty;  
"Use a Broad Spectrum sunscreen. Choose something that ranges above SPF 30+ and should have at least PA +++ ('+' measure its efficacy)."  
Also, use the two-finger rule to apply it all over your face, neck, and ears as well.
Sunscreens are expensive especially in this part of the world but don't be discouraged. There are some good options to try. Choose one that is suitable for your skin type.
I currently use the Gavia because it's bigger and more affordable for its size. It's not my favorite, but it gets the work done. My biggest issue is it makes me sweat a lot, but I enjoyed using it during the Harmattan season. 
Recommended products are:
Aqua Missha
Gavia 
Neutrogena
Topicrem
When I think of skincare, I think of affordability. Something you can repurchase when it's exhausted. 
Conclusion
In just 5 minutes, you can effectively keep at a daily skincare routine and get your skin goals with consistency. Remember, great skin care is not a sprint, but a marathon and you don't need the most expensive products. 
What products have you used? Do you have a daily skin care routine? Share with me.
READ ALSO-  Important Steps To Craft A Skincare  Routine Just For You
2