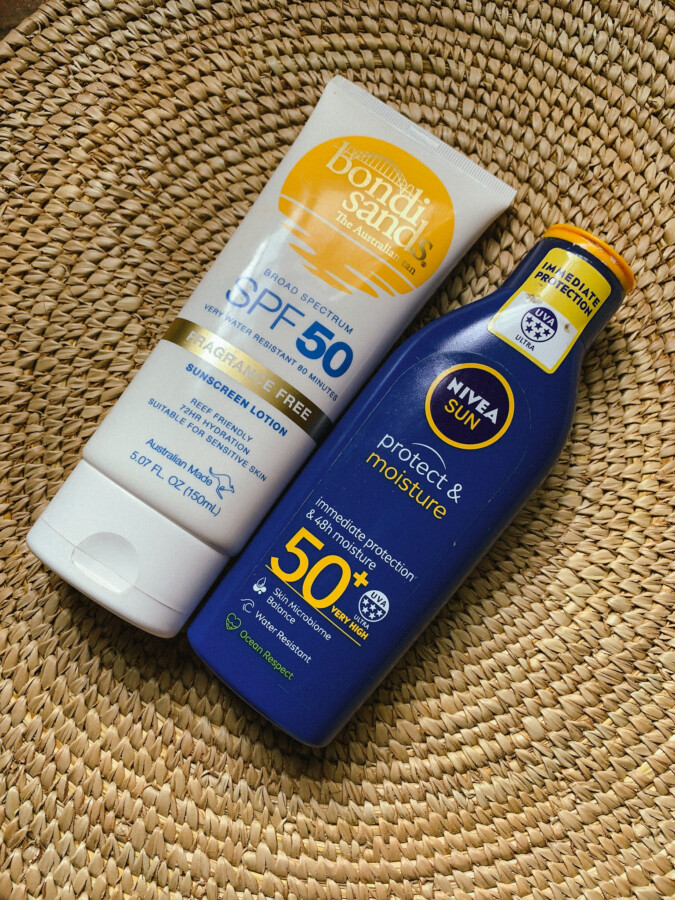 Nothing makes me happier than my friends sharing their skincare wins with me. Okay, cake and ice cream top the list, but you get my point. Recently I casually mentioned "mineral sunscreen" to my friend when she showed me a recent buy. It was when she called my attention to not knowing what it meant that I realized my assumption. 
That's the inspiration behind today's post! The mineral vs chemical sunscreen debate is still common and it's good to know what they are so it informs your decision-making. 
Mineral vs Chemical sunscreen 
There are two main types of sunscreens- mineral/ physical/inorganic and chemical/organic. Lately, there's a hybrid type but most people agree on the first 2 mentioned.
Before I explain more, there are some things your sunscreen needs to have;
☀️What you need in a sunscreen 
SPF 30 and above 
Broad-spectrum protection (PA +++) ~shows it shields against both UVA and UVB rays.
Water-resistant 
UVA- Ultra Violet rays associated with Aging
UVB- Ultra Violet rays associated with Burns
Now let's get into the real thing, shall we?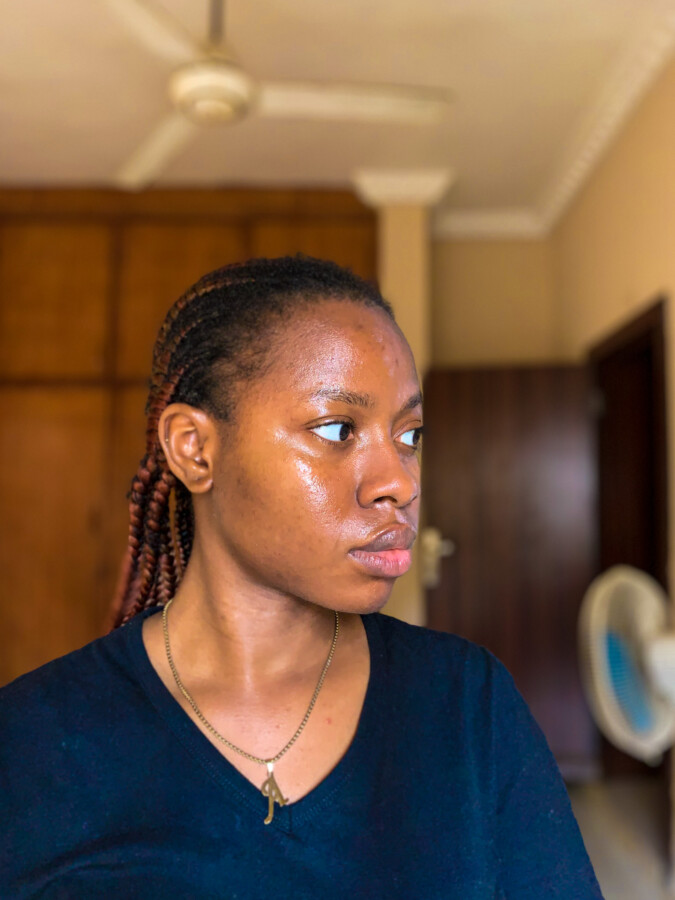 Mineral sunscreens 
These sunscreens work by reflecting the UV rays away from your face. They act like a physical shield. 
☀️Ingredients 
Mineral sunscreens contain physical filters like:
Titanium dioxide & Zinc oxide.
One example is the affordable Gavia sunblock I reviewed a while ago. It contains zinc oxide just like my current mineral sunscreen; the Nivea Sun Protect & Moisture SPF 50 +.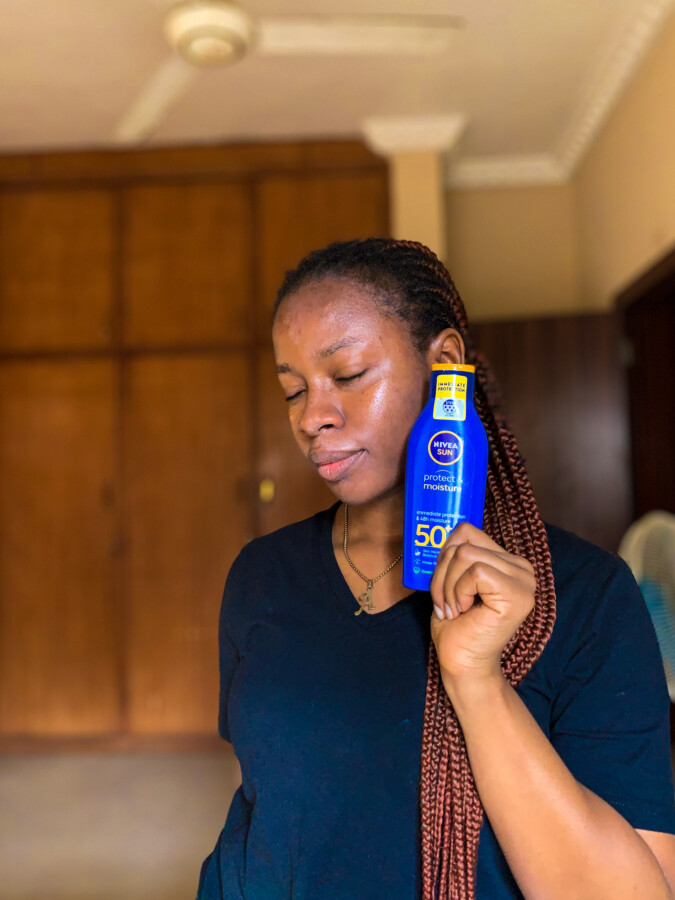 Here's all you need to know about Mineral & Chemical Sunscreens ft my current sunscreens. Check my simplified take on the 2 types of sunscreens plus which is better for you in this post. 
Click To Tweet
☀️Pros of Mineral sunscreen 
They are a safer option for sensitive skin since they're not absorbed and are less likely to cause irritation.
Naturally offers a broad spectrum of protection 
Non-comedogenic meaning it's less likely to clog your pores (aka won't cause breakouts)
☀️Cons of Mineral Sunscreen
Easily rubbed off from sweating hence needs to be reapplied more often.
The risk of a white cast is higher.
Takes more effort to rub in as it is usually thicker than chemical sunscreen.
White cast is the white layer a mineral sunscreen leaves on the skin especially for people of color. It is not harmful in any way, but is esthetically unpleasant.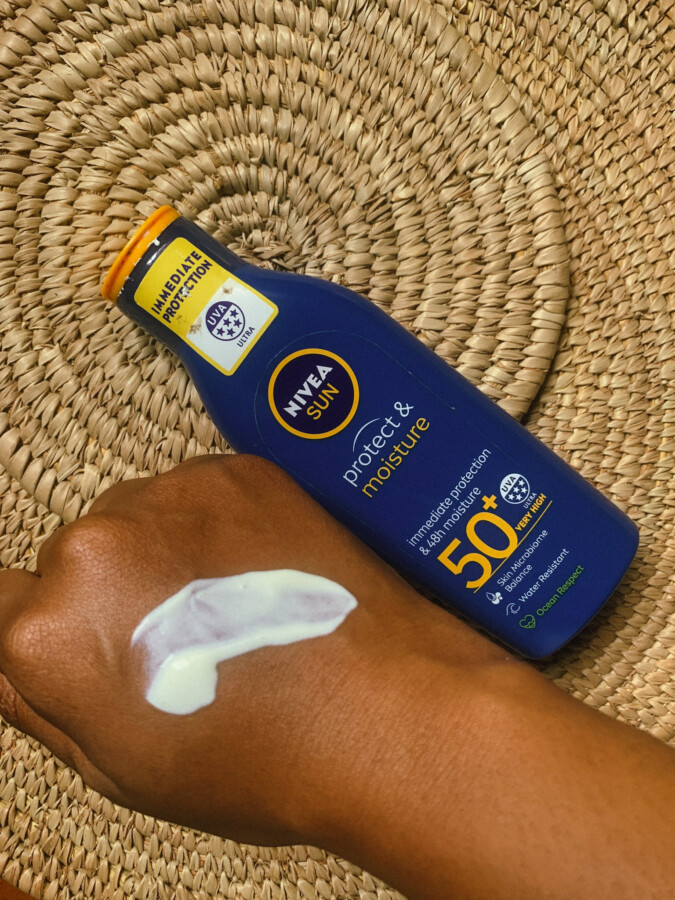 Chemical sunscreens 
These sunscreens act by forming a thin film that absorbs UV rays before penetrating the skin. 
☀️Ingredients 
Chemical sunscreens usually contain:
Oxybenzone, octisalate, octinoxate, octocrylene, etc. The Bondi sands broad spectrum SPF 50+ is a good example.
Ps~ I don't bother "cramming" the ingredients, but I like to be familiar with them so I know what type I'm getting at a glance.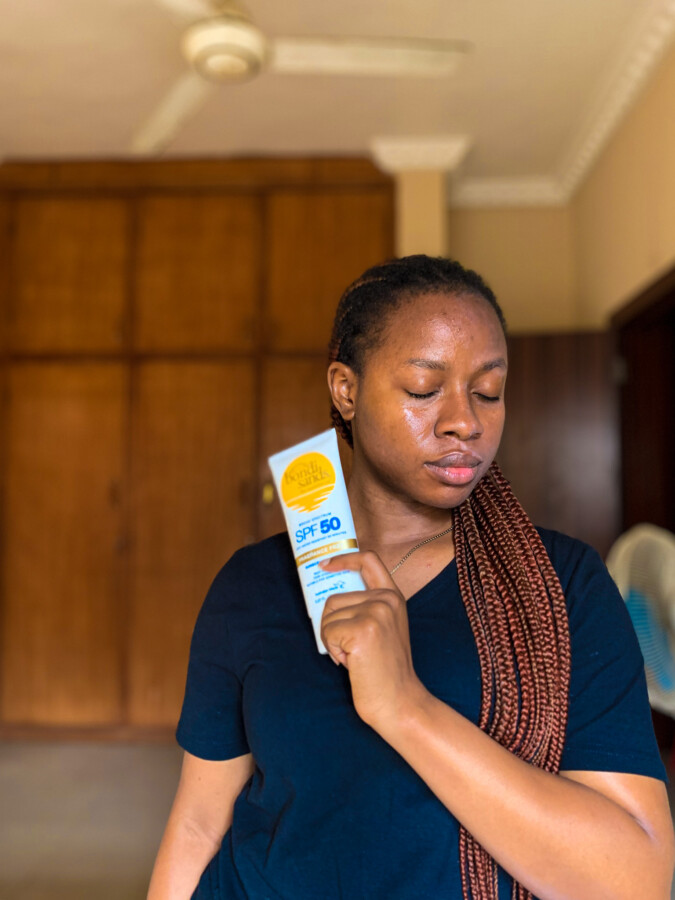 ☀️Pros of chemical sunscreen 
Easier to spread due to a thinner consistency.
Usually won't leave a white cast.
☀️Cos of chemical sunscreen 
Needs to be applied 15-20 minutes before sun exposure as its effect is not immediate.
More likely to irritate the skin due to its ingredients.
Requires more frequent application.
More likely to clog the pores and could cause frequent breakouts.
Could sting the eyes.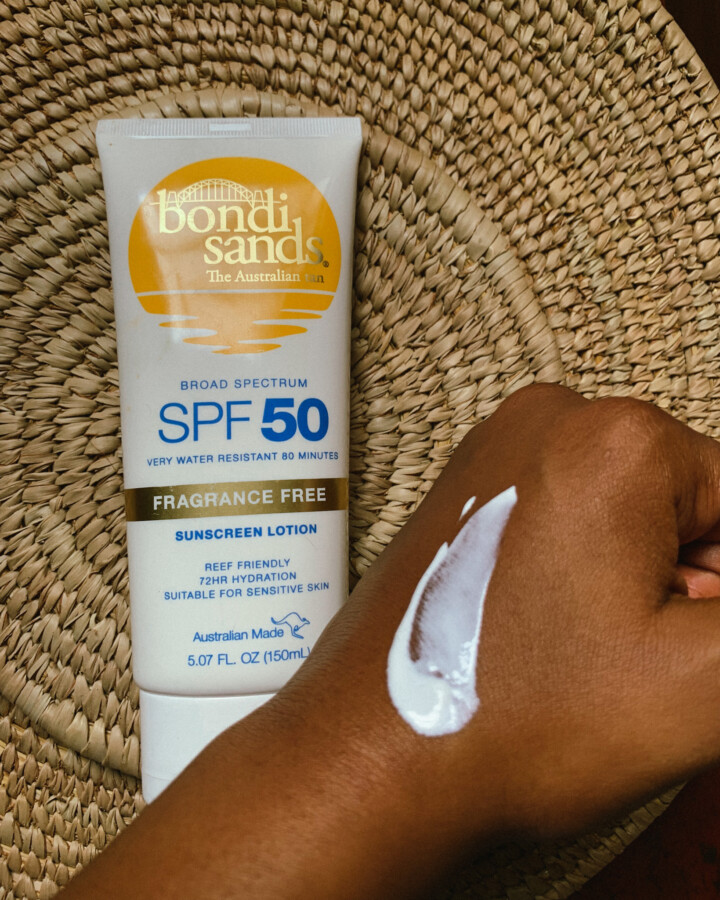 "So Iruoma, which is better?", you might ask. 
The one you would actually wear according to byrdie. Mineral sunscreens are better off due to being less irritating but, don't let the sunscreen debate rob you of trying whichever type you want and actually using it. 
What sunscreen do you use currently? Is it a mineral or chemical sunscreen? Let me know in the comments.
Please share with someone else!
Stay connected
TIKTOK // BLOGLOVIN' // PINTEREST // NEWSLETTER
5