Hey, beauty!
Let's talk about skincare tips and tricks I wish I had known earlier so you don't make the same mistakes I made.
I started taking skincare seriously in the last quarter of 2020. I remember precisely because that was the first time I bought sunscreen, lol. Even then, I was still on vibes. All I knew was that I had to wash my face and apply a moisturizer and end everything with sunscreen. 
What woke me up was when I had Miliaria (a fancy name for heat rashes, but imagine it with blisters) and lots of active acne when I returned to Lagos from my Christmas trip in 2021. I went from vibes, to actually learning what skincare entailed.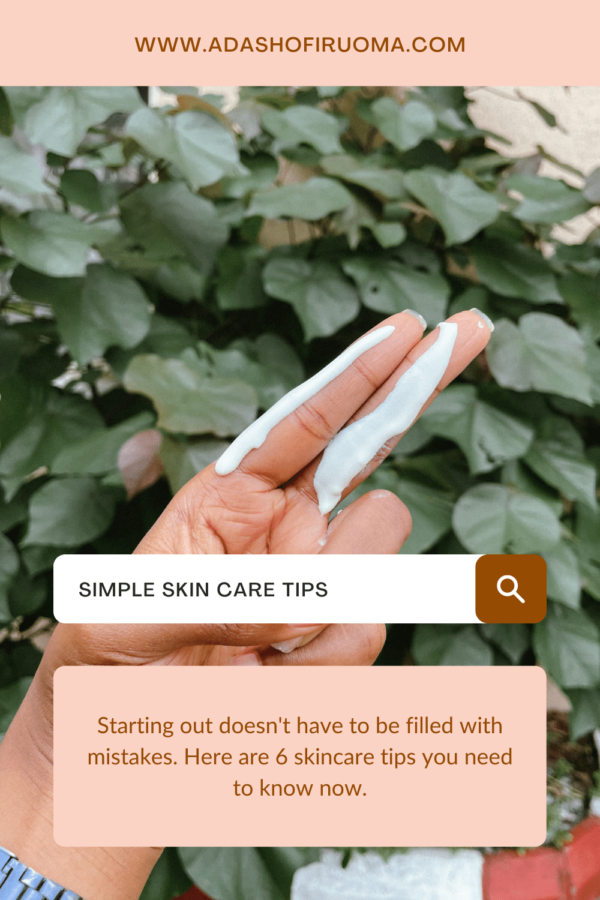 Anyways, for the past year, I've been learning a lot more and practicing with what my budget can afford. Here are some skincare tips I wish I had known when I started out:
Invest in an acne patch instead of popping your pimples.
You would think I should have known not to pop my zit then, but my hands were almost always on my face. Even after contemplating touching that pimple or not, I always caved in. Finding and using the Cosrx pimple patch was the best thing I've done for my active acne and one skin care tip I wish I had known. If you can't pop your zit, you reduce the chances of injuring yourself and leaving an acne scar, thus reducing hyperpigmentation. You can see it's worth trying!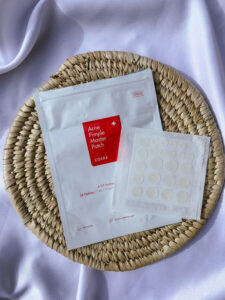 Use a moisturizing lip balm
My lip care was next to none when I started out. I have always had chapped lips and I was that girl who didn't care. When I attempted to care, I bought those flavored chapsticks, but quickly realized they hardly moisturized my lips. I would keep reapplying despite seeing no change.
That was until I found this video by Torera George who explained why most market lip balms don't moisturize the lips. One I have enjoyed using is the R&R luxury lip butter.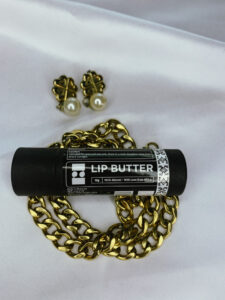 Clean your hands before you wash your face
Yes, beauty! This is applicable if you just want to cleanse your face. If you're having your bath, you've most likely already washed your hands. If you start with cleansing your face, wash your hands before doing so. You may be wondering "Doesn't the cleanser technically wash my hands too?"
Not quite according to Dr. Lily Talakoub, a certified dermatologist. You're still taking the bacteria from your hands unto your face and it could be responsible for breaking you out. I forget to do so sometimes, but it's a habit I'm becoming more aware of.
Here are 6 no fluff skincare tips that you need to know now.
Click To Tweet
Apply Sunscreen Everyday
Not only did I wish I was applying sunscreen earlier, but also applying it the right way. Remember when I told you I started the sunscreen application in late 2020? Let me give you the full gist.
I applied my SPF every other day because I had just bought an expensive 40 ml SPF and didn't want it exhausted so soon. When I did apply it, I would use a pea-sized amount and didn't also put it on my neck. I'm smiling as I type this because Iruoma then didn't know better.
Now I know better and that's the point of sharing information. The right way is to use 2-finger-breadths and apply all over your face, neck, ears, and even hands- basically all the sun-exposed areas that are prone to photoaging.
PS- Photoaging means the premature aging of the skin which is caused by repeated ultraviolet radiation exposure from the sun and even artificial UV sources like tanning beds. This sign usually appears on the sun-exposed areas of your body like your neck, back of hands and upper chest in women, and face.
Treat your neck the same way you treat your face.
Anotehr skincare tip is to not treat your neck as an after thought in your routine. You know that moment you still have some moisturizer left on your hands after applying it to your face and then you remember your neck? That was me. I've learned to treat my neck like my face by giving it the same attention. Also applying your products upwards is the best way to go when on the neck.
Change your bedding often and clean your phone screen.
There were days when I was consistent with my skincare routine but still noticed active breakouts despite it not being my time of the month. Guess what the culprit was? My pillowcase!
Did you know that your phone screen could be causing you to break out? Here are 6 Skincare Tips I Wish I Had Known Earlier That You Need To Know Now.
Click To Tweet
After learning to change my bedding often, another big culprit was my phone screen. Our phone screen has been likened to being dirtier than a toilet seat. I don't mean to gross you out, but it's that deep.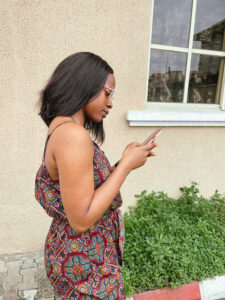 If you're literally on your phone almost all day, you take it to the toilet, pick up calls, etc, there's every chance that the finding is true. Should we all toss our phones away because we want good skin? Of course not! Regularly clean the screen with a paper towel or tissue. I have read that you can use spirit, but I haven't tried it yet. Don't be bothered if it's not every day you can do it, but try to be conscious about it.
This list is not exhaustive, but they're majorly what I wish someone told me when I started out with skincare.
What's your favorite skincare tip? Tell me in the comments.
Don't forget to follow the blog and let's stay connected so you don't miss any new posts!
TIKTOK ~BLOGLOVIN' ~ PINTEREST
READ ALSO:
7