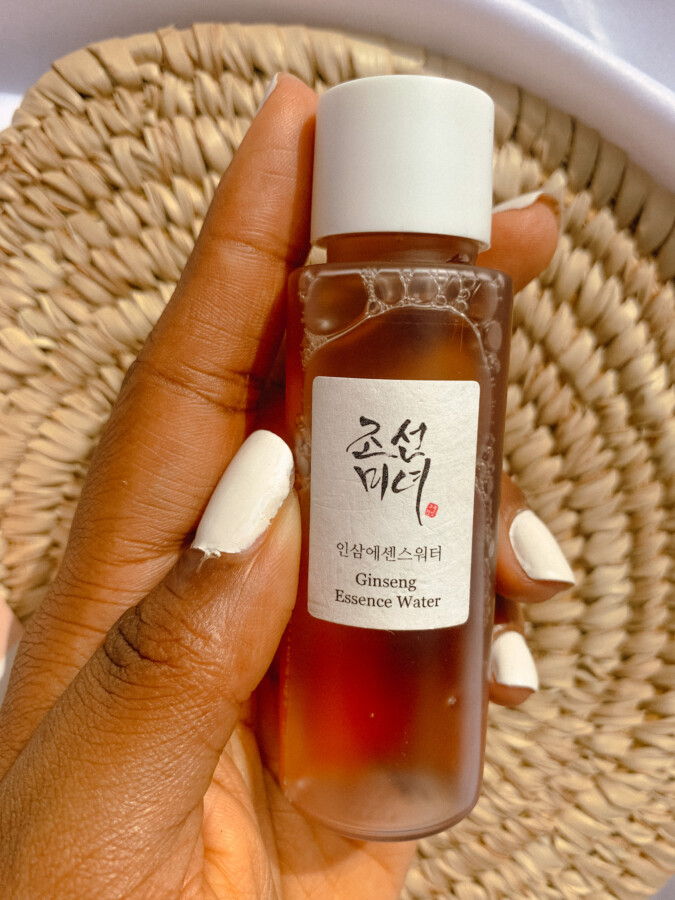 Meeting the Beauty of Joseon Ginseng Essence Water
The first time I came across the Beauty of Joseon ginseng essence water was on Titktok. A Nigerian skincare influencer was using it in her morning routine while her husband did the voiceover. Asides from the fact that it was cute, the way he described it as looking like iced tea caught my attention and it was hilarious.
I made a mental note to try the essence water someday and being a k-beauty product was another plus. Fast forward to June. I saw this product while restocking my skincare products and decided to try it.
The Beauty of Joseon (BOJ) is an astounding k-beauty brand and they're well known for their Dynasty cream and infusion of hanbang (traditional and herbal) beauty methods. Was their essence water a hit or miss? Let's find out!
*This post may contain affiliate links, which means I may receive a small commission if you make a purchase through a link, at no cost to you.This supports me and keeps my blog running.

Texture & Appearance
The beauty of Joseon ginseng essence water comes in a transparent slender plastic bottle which is very simple. It has a consistency that is between a serum and toner- lighter than a serum, but a little thicker than a toner. 
It is fragrance-free and the ginseng smell s very subtle. According to Soko glam, it is acidic with a pH of 5.84.
One thing about this essence is that it was formulated without artificial colors, alcohol, and artificial fragrances so sensitive skin can enjoy it as well.  It also comes in 2 sizes- 40 ml and 150 ml. I got the 40 ml and now I'm pained it's exhausted already.
The bottle has a pinhole applicator which makes pouring the content easy to do.
PS- An essence is the "love child" of a toner and serum like beautywithin put it. It usually has a watery consistency and is lightweight. It's best for extra hydration.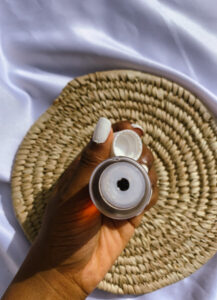 Ingredients and claims
This essence water contains mostly cultivated ginseng root water (80%) and niacinamide (2%).
When researching for this post, I found out that the Ministry of Food and Drug Safety in Korea (MFDS) fined BOJ over the claims of their ginseng quality. They use cultivated ginseng which is less expensive and subsequently has fewer benefits.
Does that mean it has no benefits? Nope! This info is to make you see all the aspects of the product so you know what you're getting.
Other than that controversy, the BOJ essence water packs up a lot of great ingredients that make it worth anyone's shot!
Here are some of them and their functions:
Ginseng– is anti-inflammatory, and stimulates collagen production which improves the appearance of wrinkles.
Niacinamide- this is one of my favorite ingredients. It helps the skin barrier, improves skin texture, and is great for oil control.
Glycerin- helps in moisturizing.
Hyaluronic acid– for hydrating
Adenosine- anti-inflammatory and anti-wrinkle properties. It also makes the skin look plump.
Licorice– this helps reduce redness and soothes the skin. 
That's how packed this product is! The rest of the ingredients as seen on Soko glam are:
Panax ginseng root water, Butylene glycol, Glycerin, Propandeiol, Niacinamide, 1,2-Heaxanediol, water, Hydroxyacetophenone, Glyceryl glucoside, Panthenol, Xanthan gum, Allantoin, Dipotassium glycyrrhizate, Adenosine, Panax ginseng callus culture extract, Dextrin, Theobroma cacao (cocoa) extract, Disodium EDTA, Glucose, Panax Ginseng Berry Extract, Panax Ginseng Root Extract, Lactobacillus/ Panax Ginseng root ferment filtrate, Ethylhexylglycerin, Sodium hyaluronate
Are you stuck on what skincare product to add for extra hydration? Check out this detailed review Of the Beauty Of Joseon ginseng essence water.
Click To Tweet
My experience
This product was a game changer in my routine and it was love at first touch!  I applied it immediately after my cleanser and before applying serum in my morning routine. 
I love that it absorbs quickly and doesn't feel tacky or heavy. Anytime I would apply it, it would give instant plumpness and hydration to my skin. I loved the smell because it felt like I was having a mini spa session. It also helped with an instant glow and was soothing to use. The instant glow of skin after use was something I always looked forward to!
Like I always say, consistency is another skincare ingredient. While this product gives an instant hydration and plumpness due to its ingredients, the best benefits are gotten with a consistent use.
How to use 
After cleansing your face,
Apply a few drops to your palms and gently pat them on your face.
I usually would use my serum after this, but feel free to continue the rest of your routine after.
Shop 
I got mine from Beautybydaz for #3500 but it's currently out of stock. You can check any of these beauty stores I've reviewed if you live in Nigeria or shop on amazon.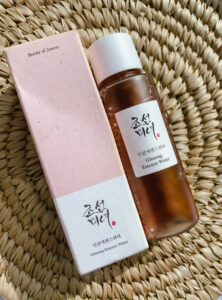 Who needs it
One thing I love about this essence water is that it is suitable for all skin types. It's particularly good if you want to target inflammation, help with your skin barrier, and have deeper hydration.
Pros
Lightweight
Easy to apply
Travel friendly
Can make your routine minimal 
Can be used all year round due to its texture
Cons
Not suitable for those sensitive to ginseng extract
Verdict
The Beauty of Joseon essence water is definitely worth your buy despite the controversies about the quality of their ginseng root. I would give it a 10 /10 because it was that good for my skin and is suitable for all skin types. I would repurchase.
Have you tried this product before? Would you like to try it?

Let me know in the comments.
Stay connectedTIKTOK // BLOGLOVIN' // PINTEREST // NEWSLETTER
5