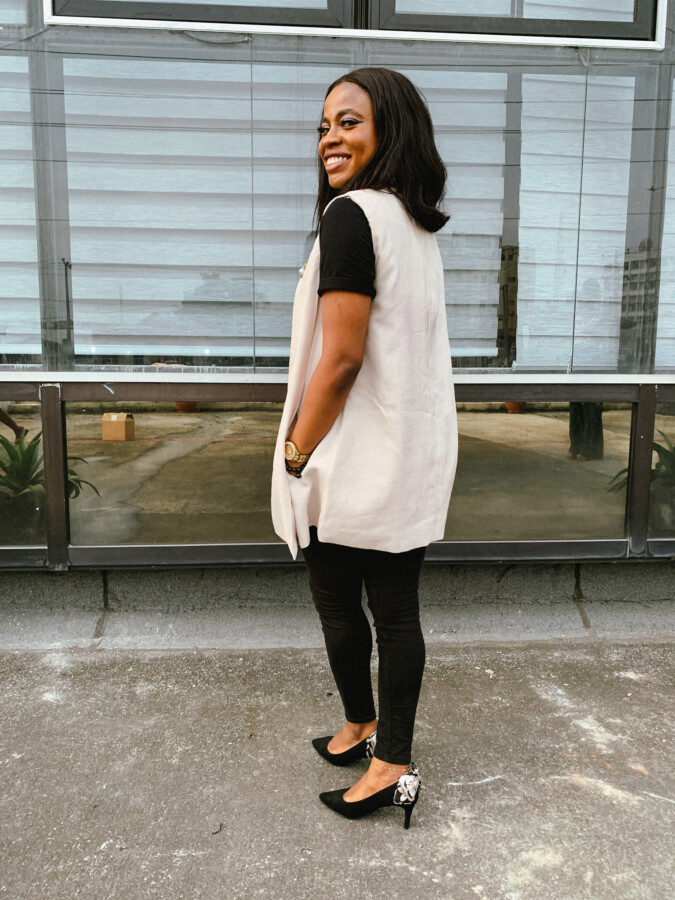 When I thought of what to share this December, it was a no-brainer to share a walk through the year.
My first-ever end-of-year post on the blog gave me nostalgia while re-reading and I got to experience 2021 again. It's one reason I love writing. It feels as if I'm taking a picture of moments, but with much more as I take your imagination along.
Anyways, while people may not be as hyped about a new year, I think it's worth celebrating.
I titled this "life lately" because most of my posts have been on skincare which is no surprise as I focused more on the beauty aspect of A Dash of Iruoma.
Life lately has been interesting. This year I felt more like an adult, pitched shamelessly, learned how to be vulnerable with loved ones, made lots of mistakes, wrestled with God, loved more, and allowed myself to be loved.
Let's go through the months together, shall we?
It's so easy to covet people's wins. You can compare yours and want something better but pause to enjoy your own. 
January
January started with me attending a dear friend's wedding. I went with my sister and boy did she feed us well, lol! 
The sad thing about being a med student is the school doesn't really go on breaks so I had to resume the next day. Imagine carrying your luggage alongside your slaying dress at a wedding😂 That was me! I came home a few days later to celebrate my mum's birthday. She's my biggest cheerleader in the family, and I pray I get to do more for her in 2023!
There was also a lot of planning for my final year class traditional dinner. It was beautiful and turned out to be a highlight. Crazy how we're spending 1 year remembering it still in the same class thanks to strike actions.
I also launched the monthly freebie for my newsletter community which was monthly wallpapers. That was the start of my consistency with it.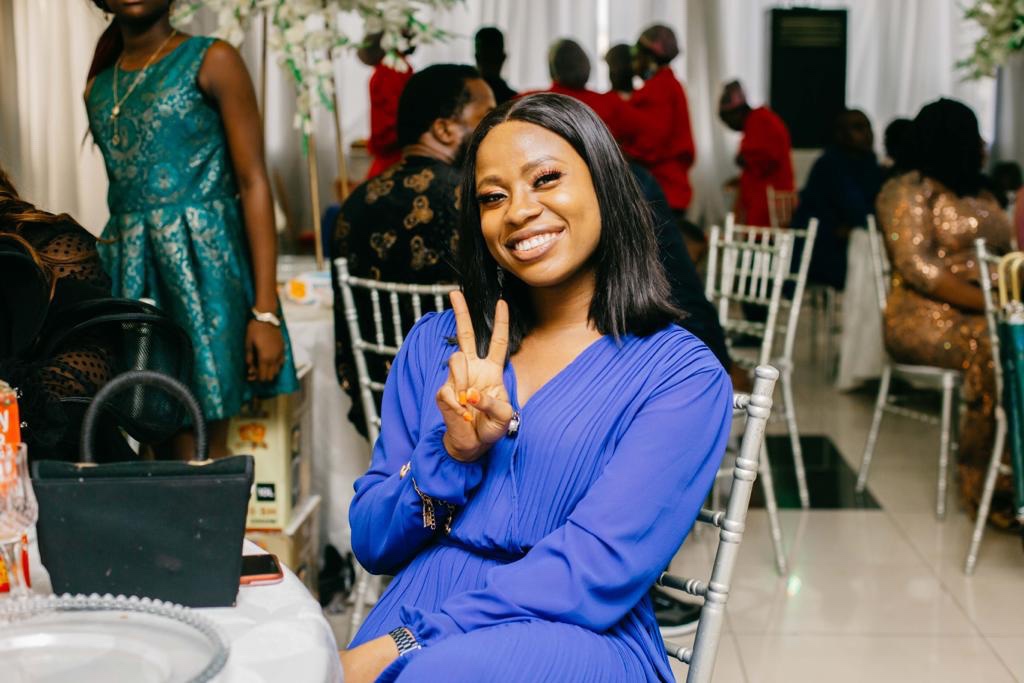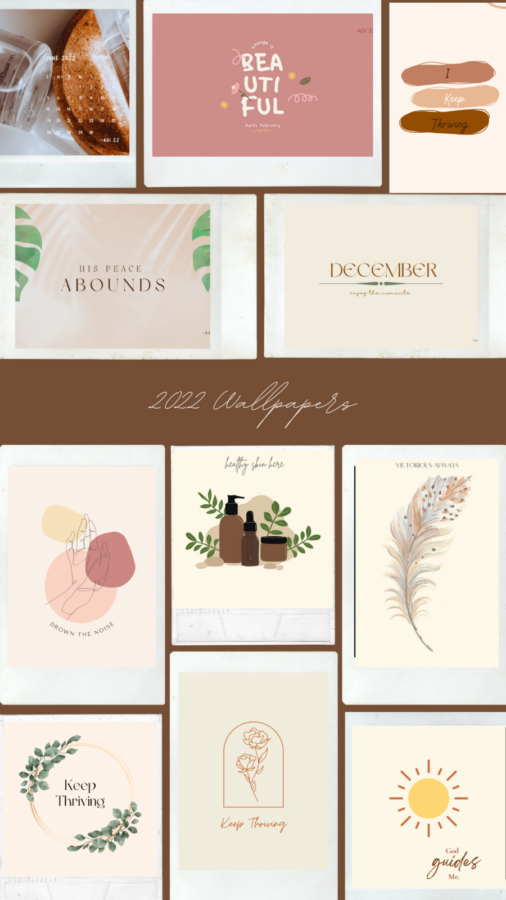 A collage of 2022 Wallpapers- a gift I started in January for my Newsletter community.
I have so much to share in 2023 so don't be left behind- join us!
February 
At this point, school work was getting a lot as the rotation I was in, had classes every single day! Their efficiency is top-notch but a girl needed to just rest.
We also had our YBC photoshoot and trust me and my YBC partner and me to match outfits.😂
My girl, VitaminKay, an illustrator and fashion stylist graduated from pharmacy school. She was the last person close to me in a junior class from another department leaving and while I was sad to no longer keep seeing her, it was a beautiful day!
February won't be complete without my Valentine's date with my baby. The thoughtfulness that went into it wasn't surprising because he's the best at being intentional, but it still blew me away!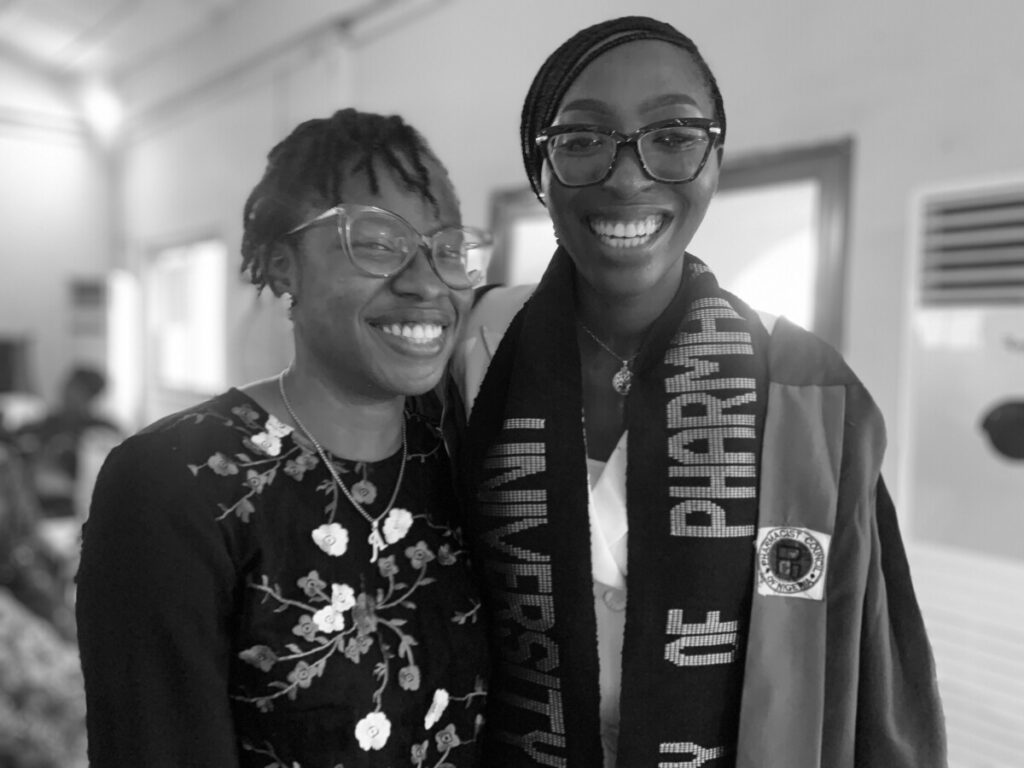 PS: there's a lot about final year class events because I'm currently in final year with events that bring us together and give us memories.
March 
This month, I started Dermatology posting which was interesting. I still don't think I'll specialize there because it's only skincare I love, and this field is more than that- oops! Still a no for me.
Did I mention that by this time, everyone else was about 2 weeks into the strike action that the Academic Staff Union of Universities (ASUU) had started? I was still having clinical activities, and we were so close to the end of rotation exams.
Or so I thought.
This month was also my sister's birthday. Thankfully it was the weekend and I was home with our family friends who turned up making it a good one for Chizzy.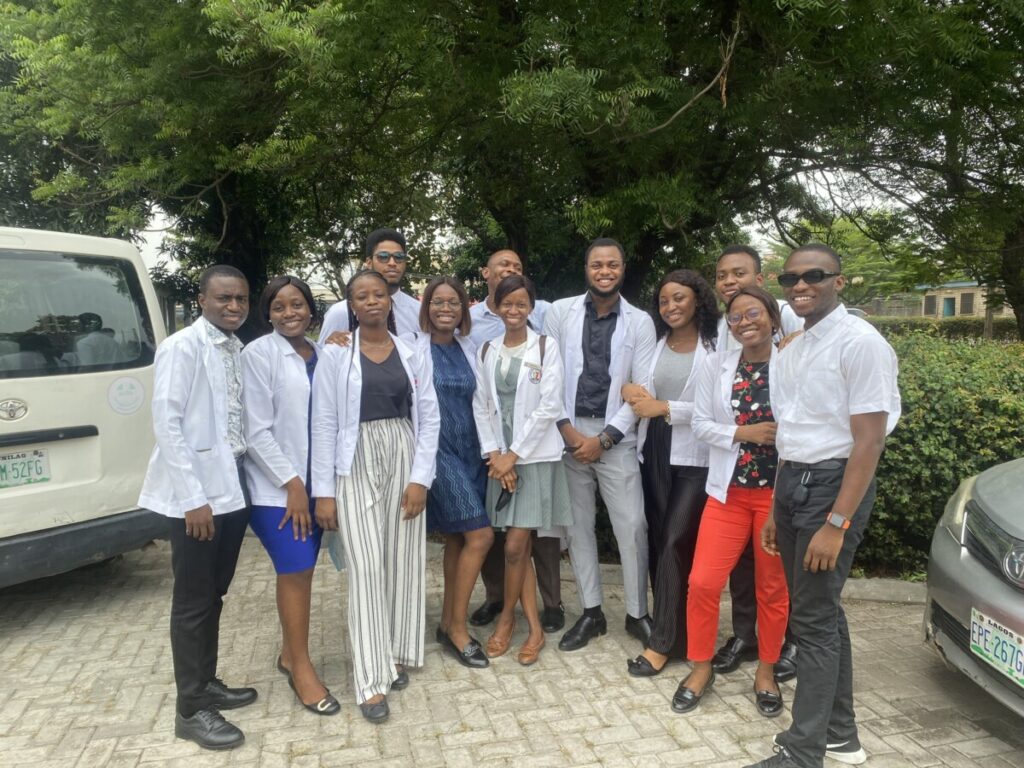 April
Prior to this time, I had been off IG. It was supposed to be the "off-time" before my final examinations started plus I was burned out. 
Anyways, I decided to try TikTok. Since the stress of creating on IG was sucking the joy of my creating, why not try a more relaxed place?
I started on April 1st and became the dancing and pointing skincare girlie😂
It was also the month of our final year class symposium. Seeing all of us (me and my classmates) looking so good and not like the stress we were going through gave me goosebumps in a good way. 
It was so beautiful. Burnt orange and navy blue are a good combination, I'll give Chris( one of the vice presidents) that!
A few days later, the school sent students home due to the strike. This was the third time in a row and let's just say it was the worst feeling ever.
Before leaving, my friends and I had a mini girls' night out to enjoy because we weren't sure how long it would take to see each other again.
We were right, it would be 6 months before we saw again.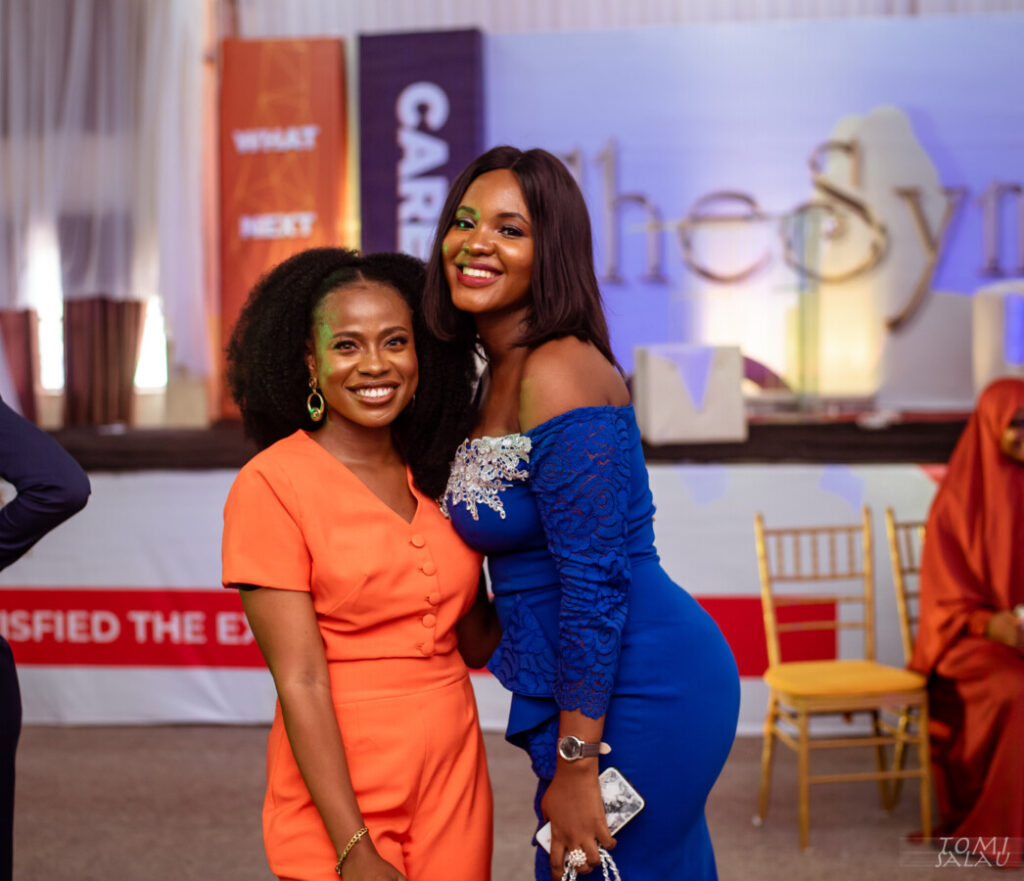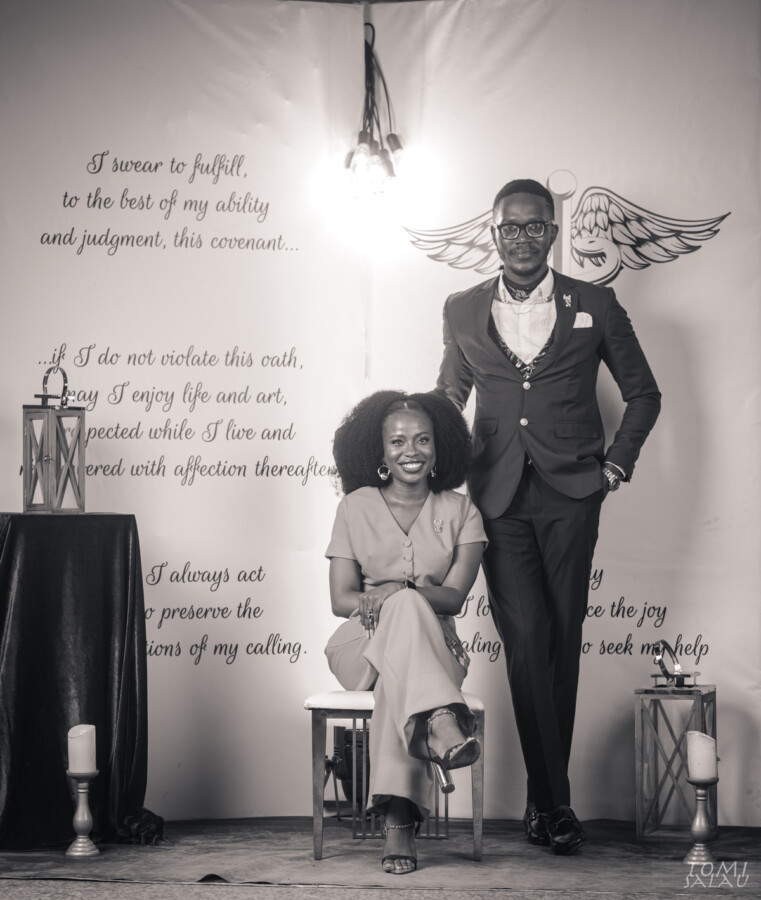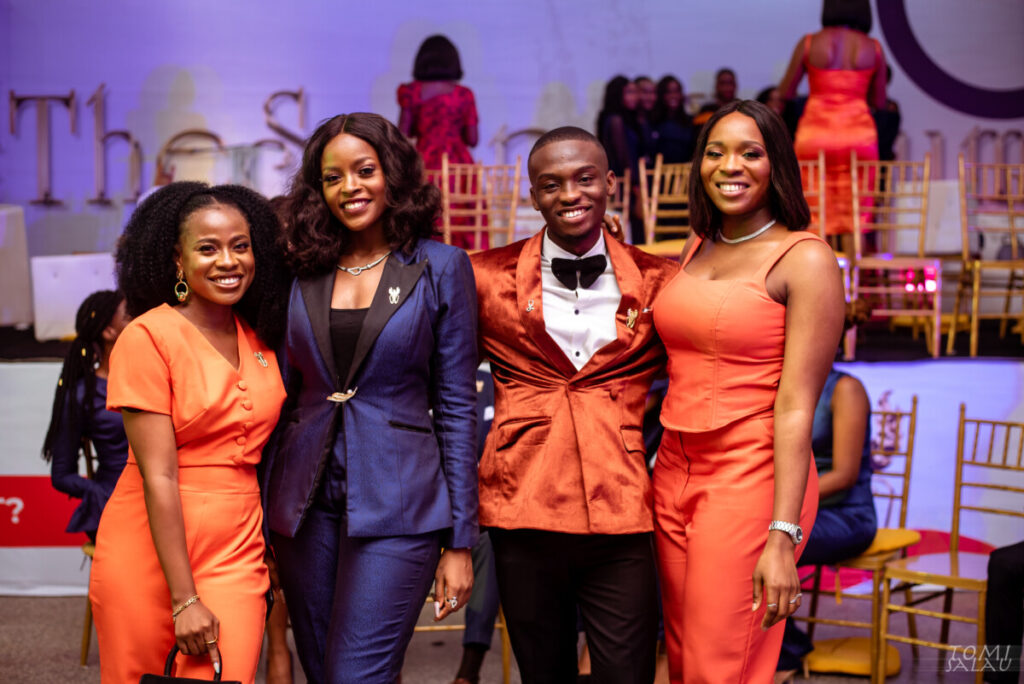 May
This was the staying-at-home pro-max month. I barely left the house during the strike actually. 
This was also the month I struggled with dermatitis around my jaw and between my nasal folds. It was a scary experience because I just woke up one day with flaking around my jaw and nose. Thankfully, I traced it to a skincare product that was fake. 
Anyways, my face got better and the dermatitis improved with more skincare, and I even dabbled into makeup this month.
Let's take a moment to appreciate that fact. If you ever saw Iruoma, and doing her makeup in the same sentence, I would have said you were dreaming, but guess who can do more than draw her eyebrows now? Meeeee!
JUNE
In June, I became more consistent with the blog in terms of sharing weekly posts. That was when monthly skincare empties began because I wanted to share more skincare product reviews.
It was also my first adult picnic hosted by my friend at Ndubuisi Kanu park. If you're looking for an inexpensive place to chill with loved ones and friends in Lagos, you should see my review about this park.
In June, there were tons of celebrations: friends' birthdays,  my partner's birthday, and my parents' wedding anniversary. It was a good way to take my mind off the feeling of stagnancy.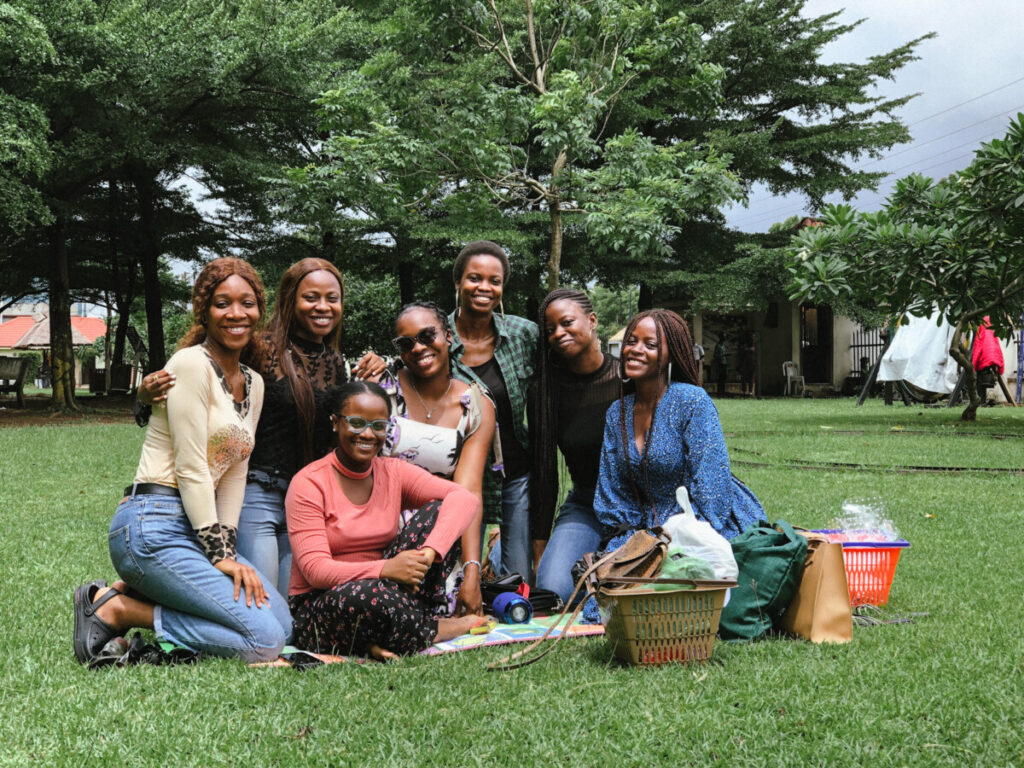 JULY
That thing people say about birthday blues is real! To make matters worse, it was the third birthday in a row I spent at home stuck because of the academic strike. Now it's one thing to not define your life by events and circumstances, but there's only so much you can take.
Thankfully, I had the best people around me. From my family to my partner and friends. 
I can say that this birthday was an enjoyable one, and seeing God's hands in the little details was the reassurance I needed for that season.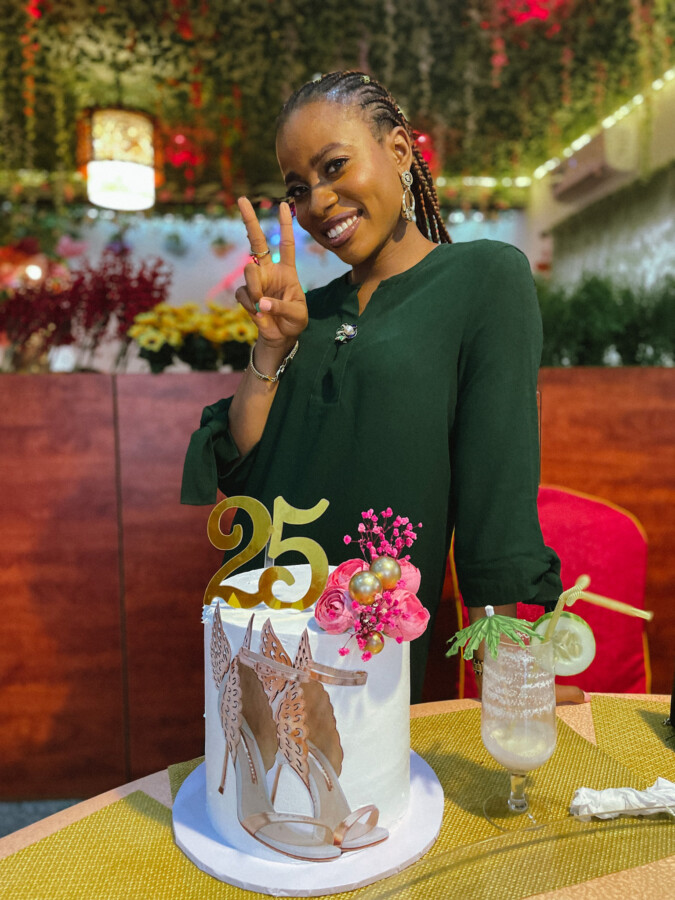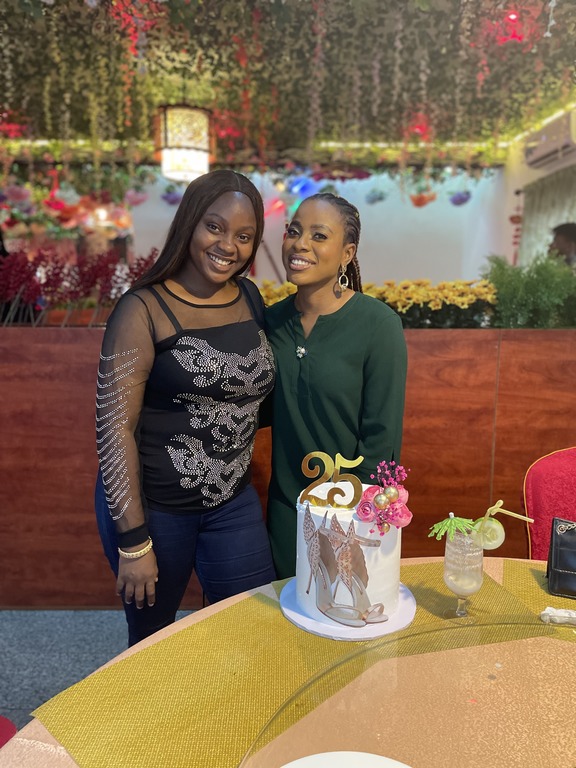 AUGUST
It was my brother's graduation from secondary (high) school. What's funny is that I have been in university the whole duration of my baby brother's secondary school!
It was also my baby brother's birth month and just like that, he's a teenager.
I had my first collaboration on the blog with my friend, Uloma, who is a natural hair enthusiast and make-up artist.
SEPTEMBER
This month, I finally returned to Instagram. I'm probably being dramatic by saying returned but I was exhausted as I mentioned earlier. It's not a do-or-die affair, but I love creating, and by this time I felt Tiktok had been helpful in reminding me of why I started creating in the first place; To share with no pressure. Now that I wanted to focus more on skincare, it felt easier.
I also learned to define what consistency would be for me and the importance of community.
It was also this month I had a mini-reunion with my family friends. We went to the same high school and live close to one another. That day is still so memorable because of the laughter and discussions we had. We're getting older with different worldviews, but I love that we have a bond!
The first episode of skincare chats was launched this month! I remember toying with the idea and the feedback from you was so encouraging! My siblings also went back to school for the new term and I was reminded of where I was as a student.
It was also preparation time for my friend's wedding as I was the chief bridesmaid. This month ended with me breaking my glasses (yet again) and it wasn't even up to a month of getting it-emotional damage!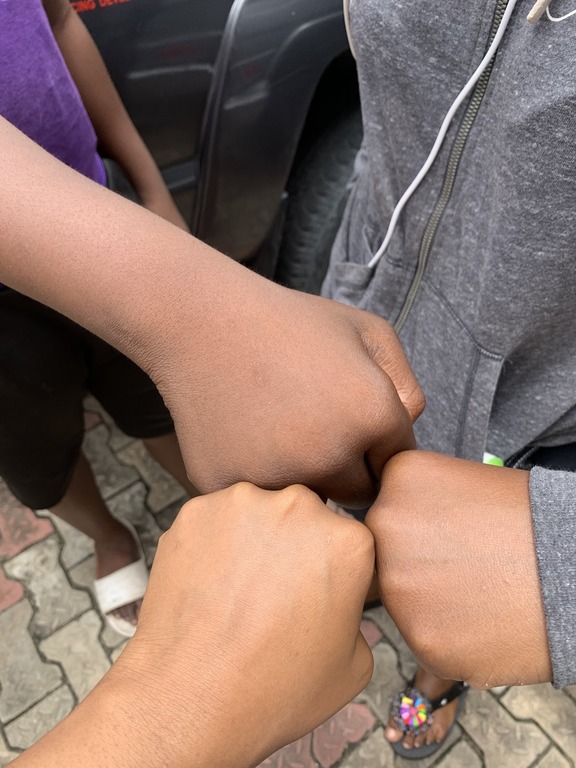 OCTOBER
This month started with my friend's wedding! It is one thing to be in the background when things are just dreams and another thing to be part of the dream come true. That feels fulfilling.
I was stressed leading up to the day because of the logistics of my getting there and after the event. Much to my relief, everything turned out great and it was a beautiful experience!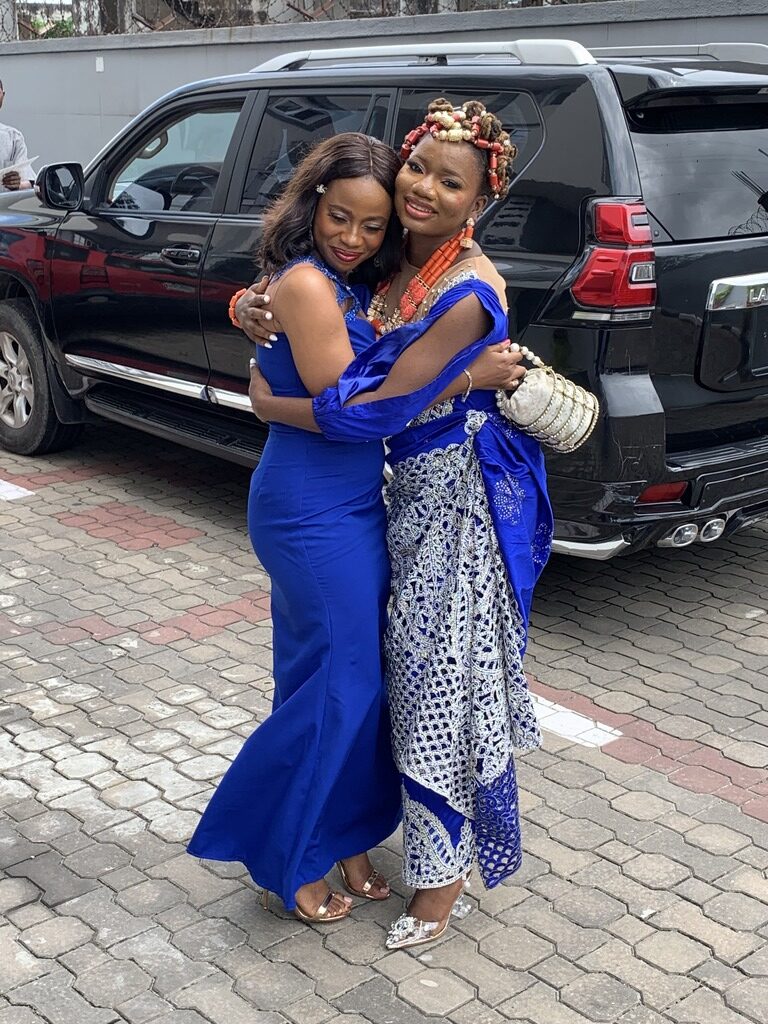 Another friend of mine hosted us for her birthday and meeting the girls again was lovely.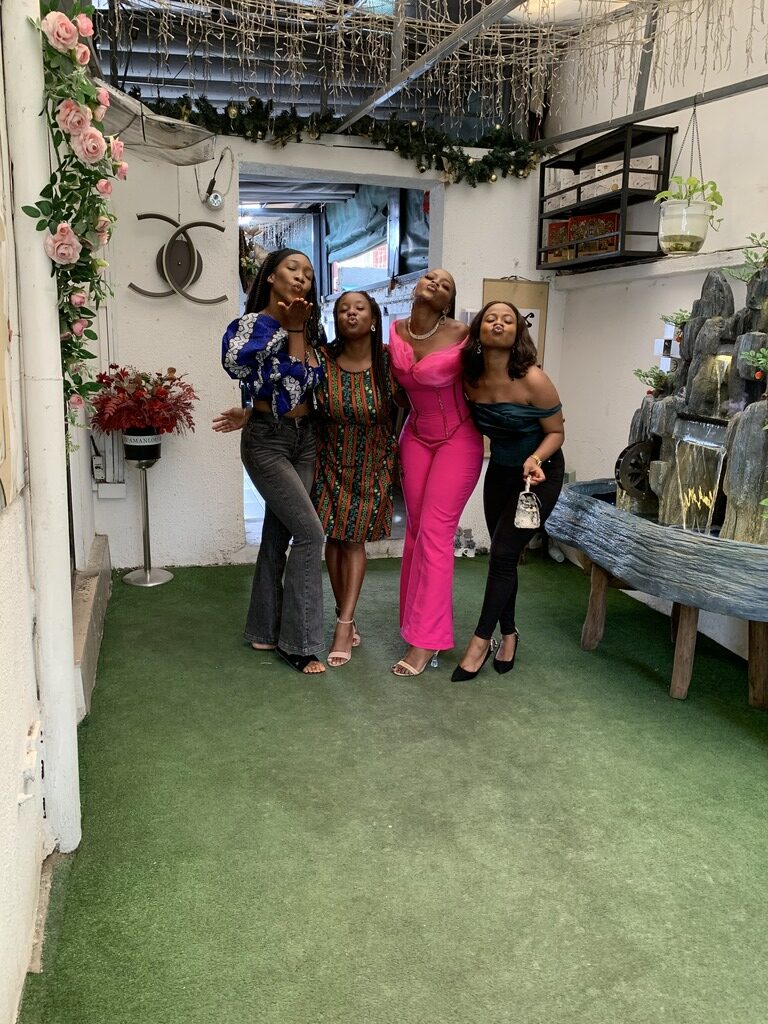 By the end of this month, I got my second PR package from a Nigerian skincare brand called Soapy Suds. I reviewed all the products I got in this post here. It was a good feeling for me because I felt seen in my craft.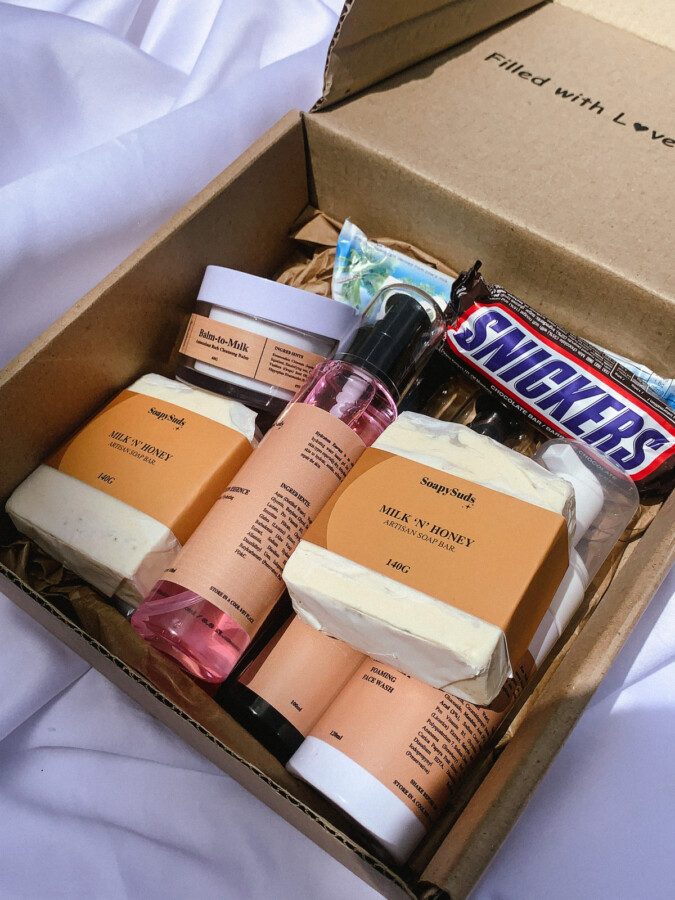 Did I mention that the federal government and ASUU finally called off their 8-month-long strike?
Once again, my life had to readjust to being a student after months of not reading my books.
NOVEMBER
It was hard readjusting to school. The first week was tough as I had "forgotten" how to be a student. By the next week, it was a bit better and the regular medical student taunt during ward rounds and clinical activities made me a student by force.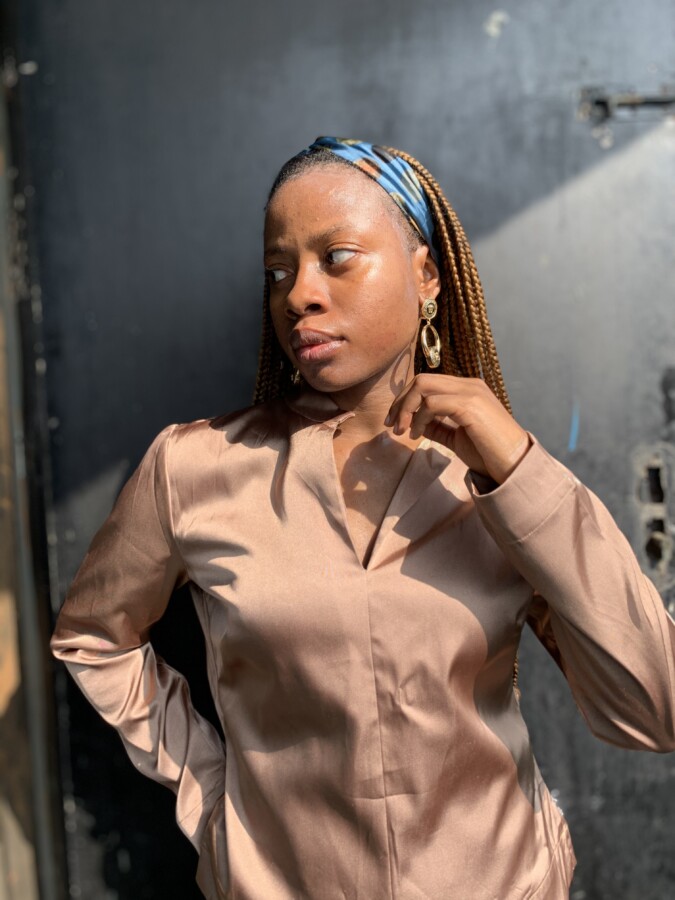 Asides from adjusting, trying to figure out content posting schedules was hard too. Ideally creating content ahead of time helped me stay consistent, but in between school's unpredictable schedule and just needing time to read and even sleep, it was tough. 

I got around to 2-3 times a week posting on IG and Titkok. My priority was also sending my weekly newsletters and churning out new blog posts.
This month I had my first international PR collaboration from TikTok with JUNOCO– a skincare brand committed to normalizing and celebrating skin with flaws and all.
Afterward, it was a slow countdown to my third rotation exams. If I count how many times I was asked if this was the final exam! That's the thing with med school. There are lots of exams!
November was bittersweet. For my health, school, and content creation. Even my walk with God. I thought the prior months had some tough days, but November was something else.
DECEMBER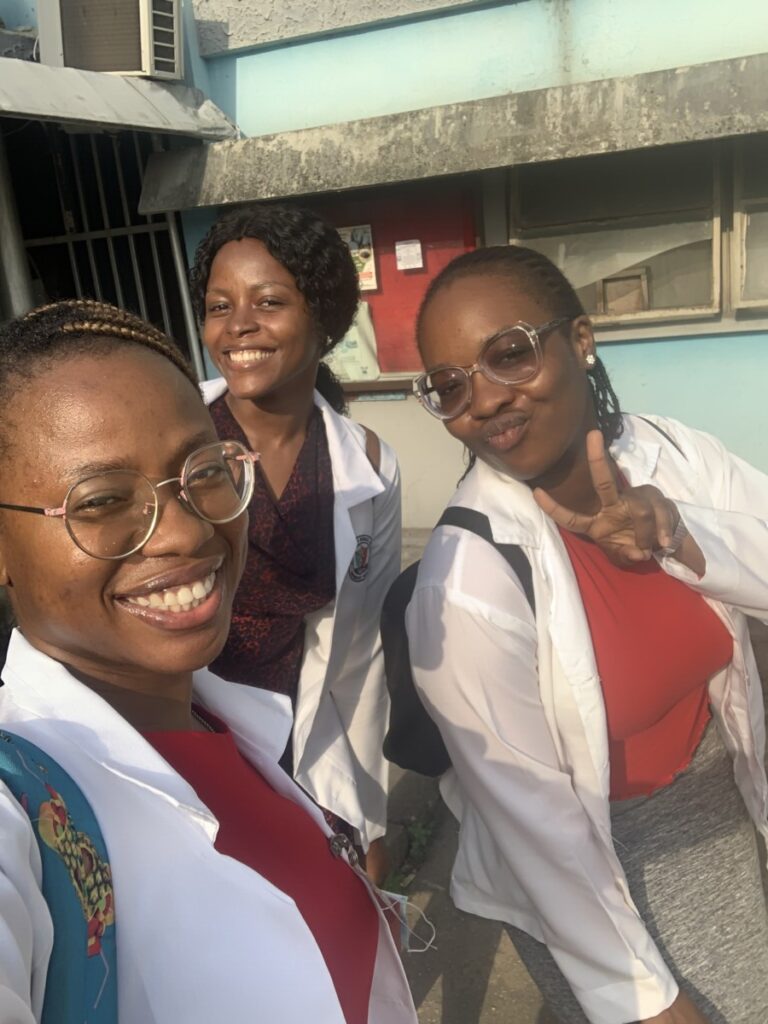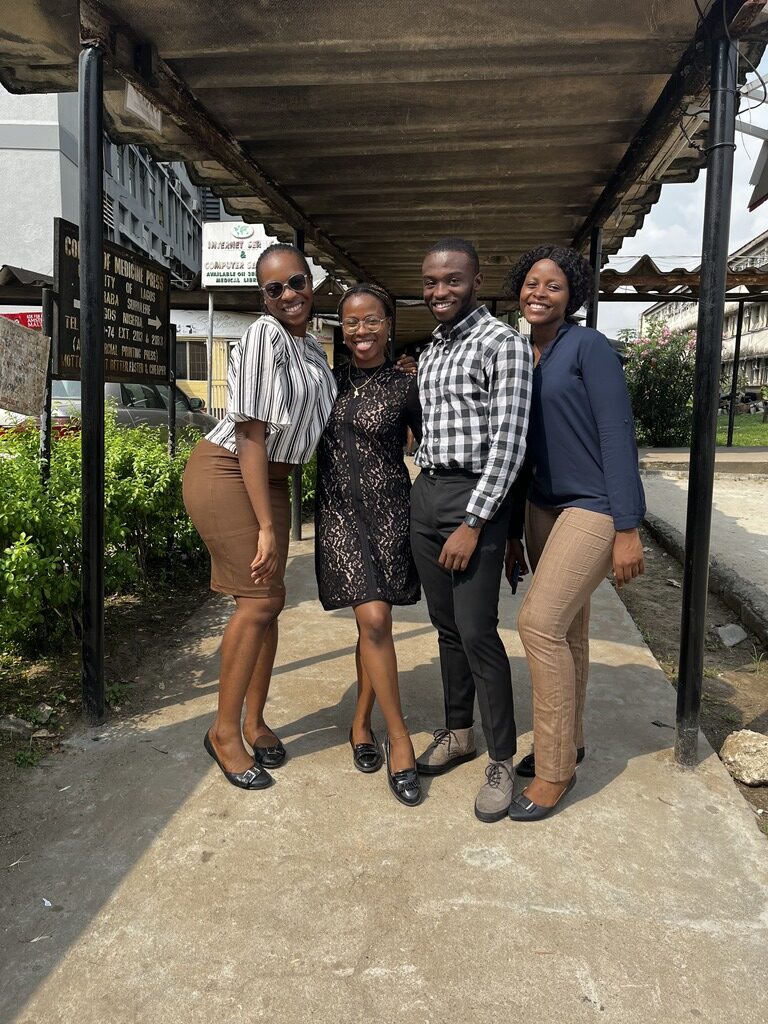 December was an interesting month. I felt like I was living two lives with grief and joy. Someday I'll talk about the grief aspect when I'm ready.
I finished my 3rd clinical rotation exam this month and now it's a countdown to the last lap! It was also this month, I hosted my first giveaway in collaboration on Instagram with Paxo Beauty.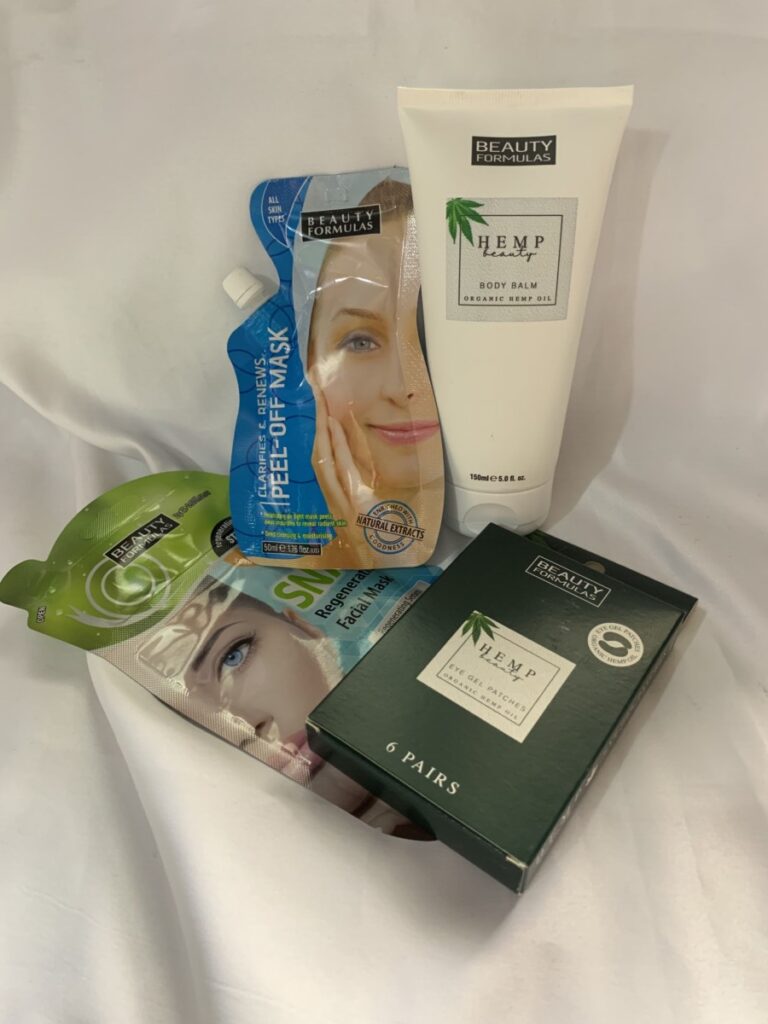 Another highlight was getting a collaboration from TikTok again which is my first paid deal! I went from being clueless to putting myself out there with creating and even learning how to pitch and negotiate. There's still a lot of work to be done in this regard, but going from point zero to 10 is growth and you can't imagine how good it felt!
The week leading up to Christmas was stressful and rewarding. I attended my first content creator meet up and it was definitely a highlight! My friends got engaged and another friend of mine hosted her birthday party on Christmas eve.
I got home on Christmas day and aside from the chores, I have enjoyed being with my family! In between, I attended a games night with some of my friends and it was great to see adults acting like kids with no care in the world even if it was for a few hours.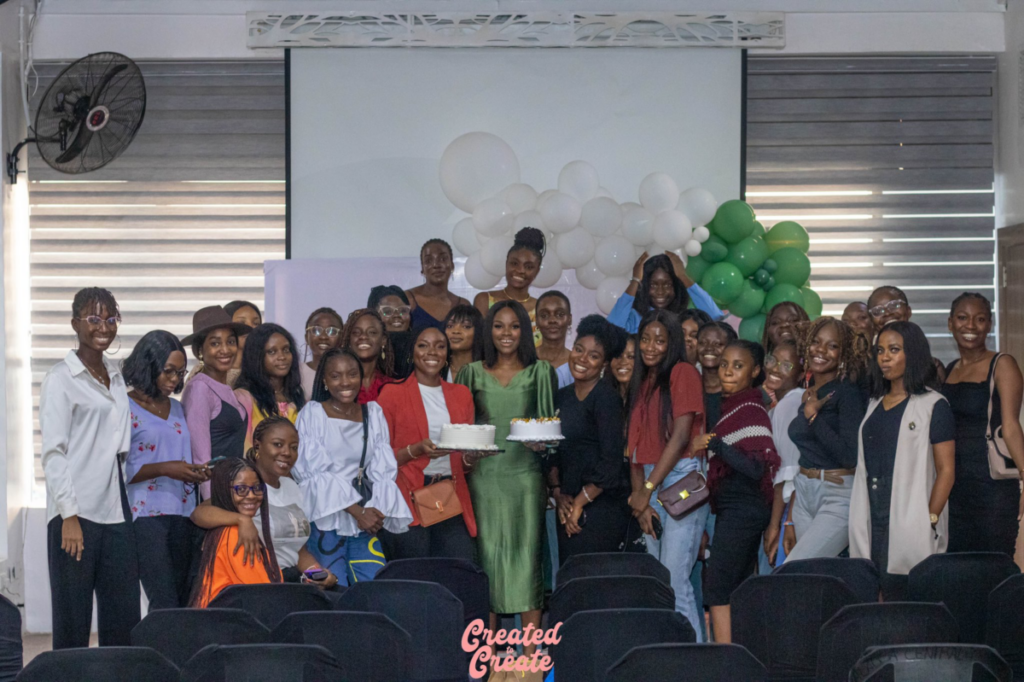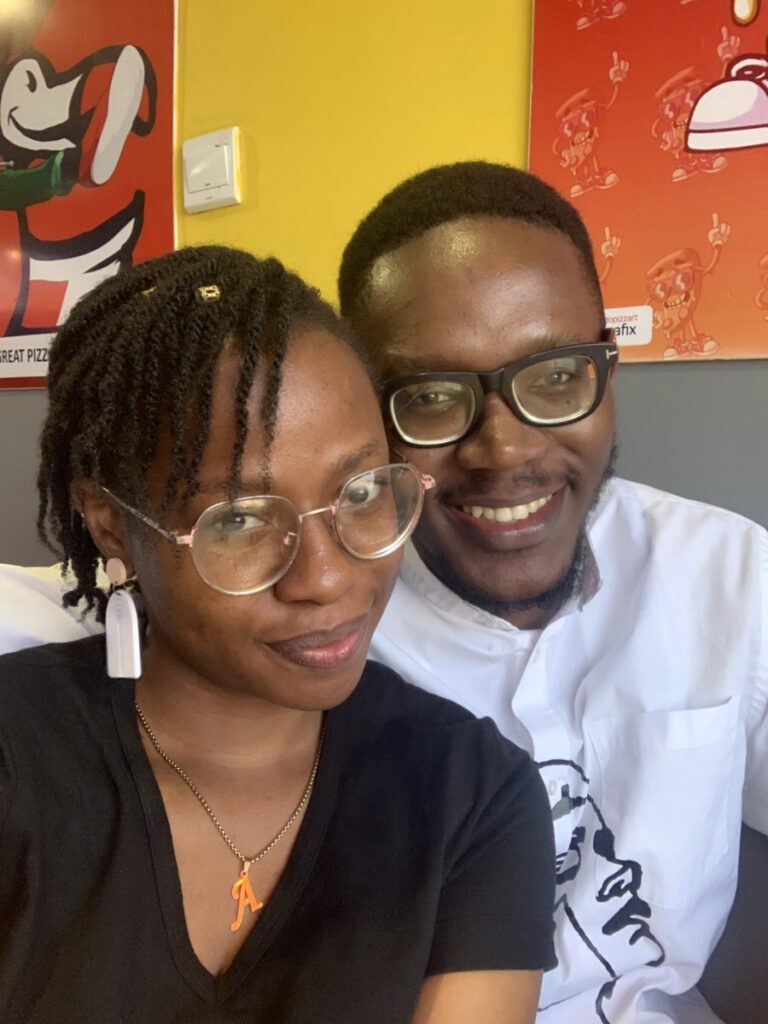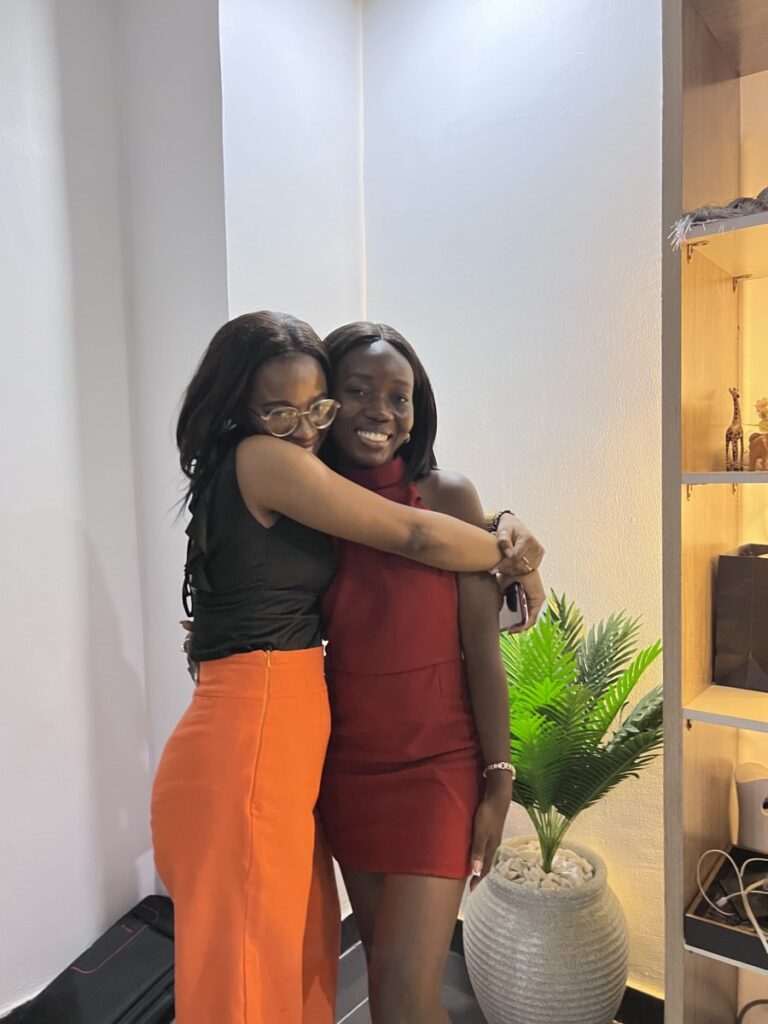 That's it my friends! I wish I could fit every memory and moment from 2022 into this post.
I hope you had a good year. Not just good based on "good" things happening to you, but good because you're alive with hope and things to be thankful for no matter how little.
Happy new year and cheers to a wholesome 2023!
~All my love,
Iruoma Osonwa.
17