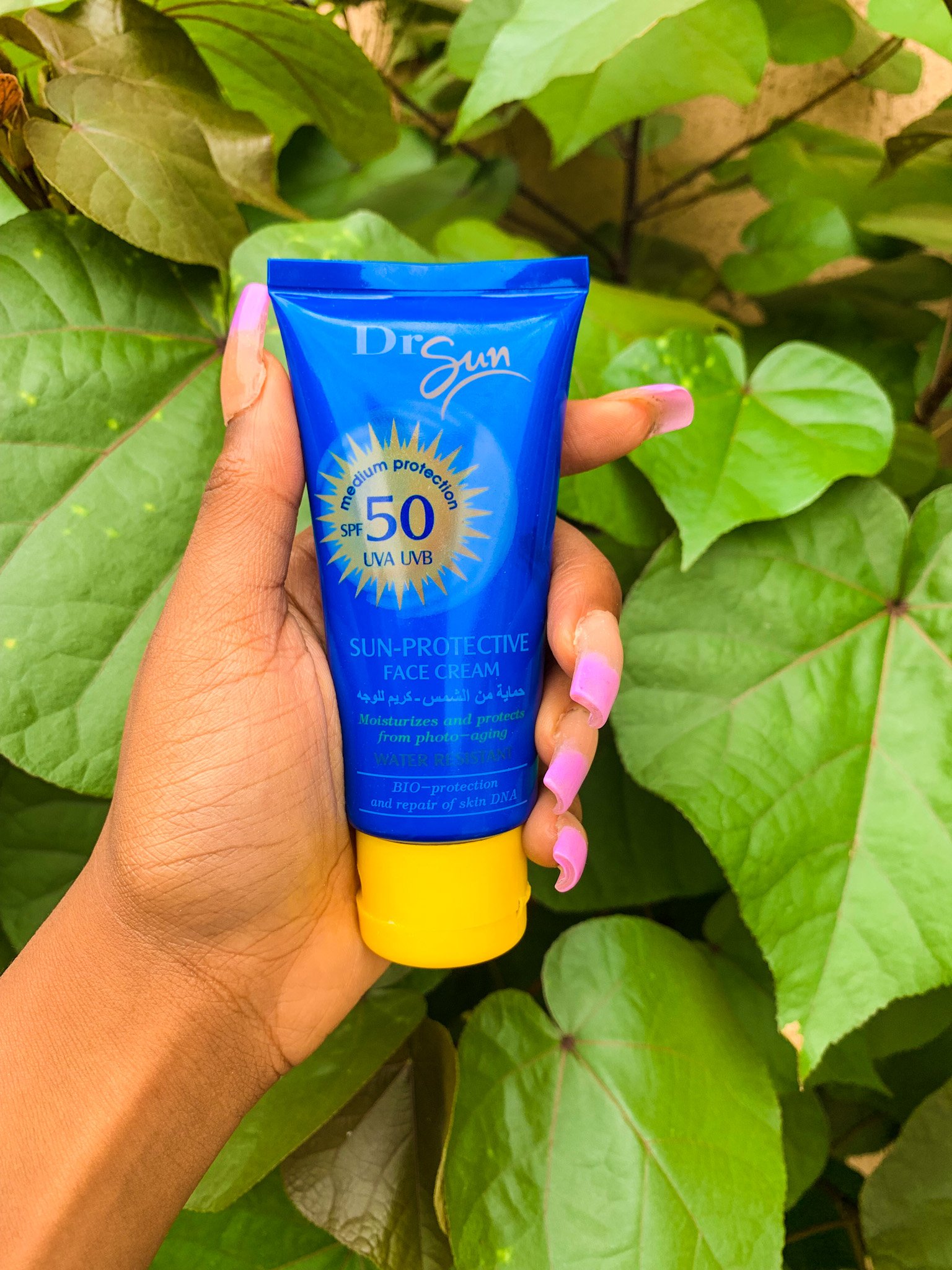 This month is skin cancer awareness month and there isn't a better way to remind us of the importance of sunscreen. Sun Protection Factor (SPF) describes how much UV radiation is needed to produce sunburn on sunscreen-protected skin compared to the amount of radiation required to produce the same effect on unprotected skin.
Simply put (because it gets confusing for me sometimes), if it takes 5 minutes for your skin to burn without sunscreen, if you use an SPF 50, it will take 50*5= 250 minutes before it burns. Keep in mind you need to apply the right way and with the right amount. I know, the sunscreen rules seem a lot, but you would get the hang of it by starting out.
Ironically, most of them are pretty pricey so finding an affordable sunscreen that ticks most boxes is a steal.
This led me to do a mini research on some of the unpopular names in the market some of which are affordable. I'm talking about #2000-#5500 and very sizeable. I've used about 4 of them so far and I'm excited to share what I think so you can save your money on and what's worth trying.
Benefits of sunscreen
Sunscreen, as a dermatologist succinctly put it, helps prevent the ABC:
SPFs do so by preventing the absorption of UVA (Ultra Violet Aging) and UVB (Ultra Violet Burn) rays thus protecting your skin from harmful changes that cause irritation and even worse, cancer.
That's why it's important to incorporate sunscreen into your routine.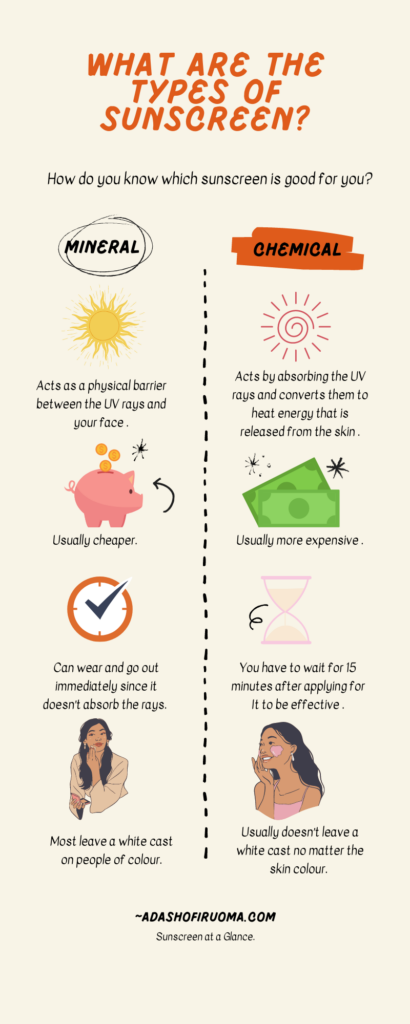 Meeting Dr Sun Sun Protective Face and Body Cream
I searched for this sunscreen on Beyonce's internet to find reviews before getting it. While I wanted to add to the "body of knowledge" of affordable sunscreens reviews, I was very skeptical about buying it and feeling disappointed. I ended up finding just one review after I already bought it (oops!).
Appearance
The Dr. Sun sunblock comes in a blue and yellow 50g tube. The pack is quite simple and it has Spf 50 and broad-spectrum protection boldly written on it, which are quite good factors to tick off in your sunscreen. The tube also has a nozzle for easy application.
I don't like that the writings are not quite distinct and you have to strain to read them, but overall a decent packaging.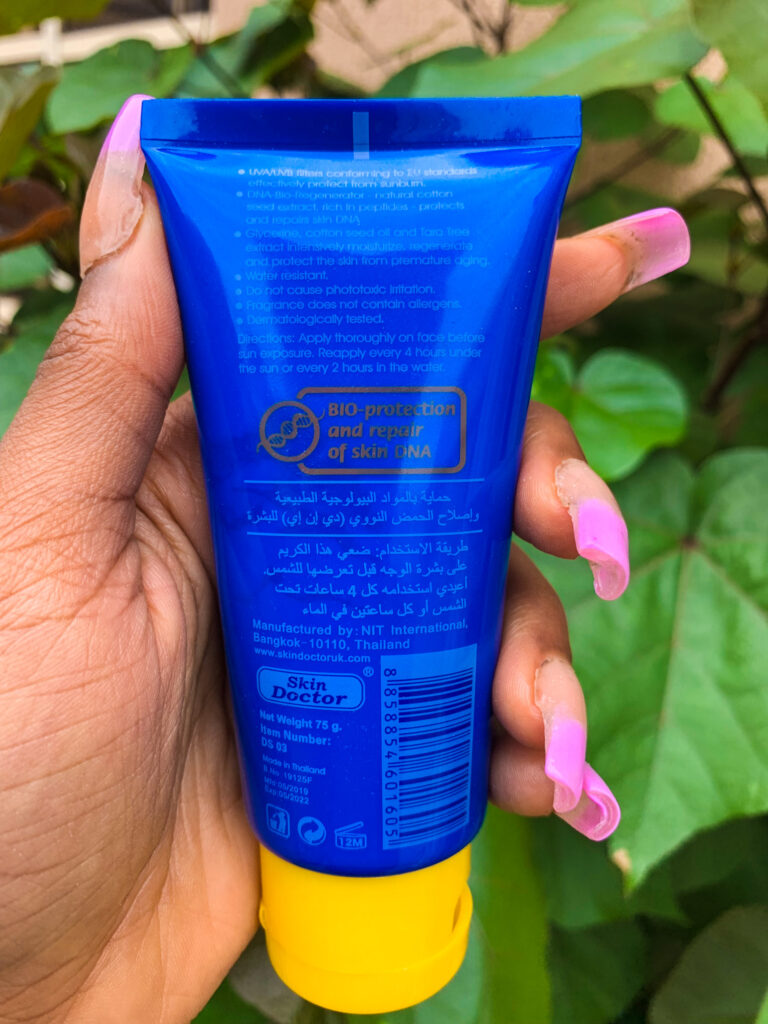 Pro tip
Any time you're about to buy a physical sunscreen, check if it has Zinc Oxide or if it contains Titanium Dioxide. They serve as broad-spectrum ultraviolet filters and are very safe to use. This sunscreen had titanium dioxide as one of the ingredients.
My Experience
I love the texture of this sunscreen. It is white-colored with a creamy consistency, and I actually enjoyed rubbing it on my face. Oddly, it smells like talc or powder and I'm not sure if that is something I fancy as it gave me calamine lotion vibes.
On the first day, I applied it, I almost shed tears because it left a terrible white cast on my face. What makes this heartbreak even worse is that it doesn't make me sweat compared to GAVIA sunblock. I also noticed that the white cast faded to a bearable extent 30 minutes after application.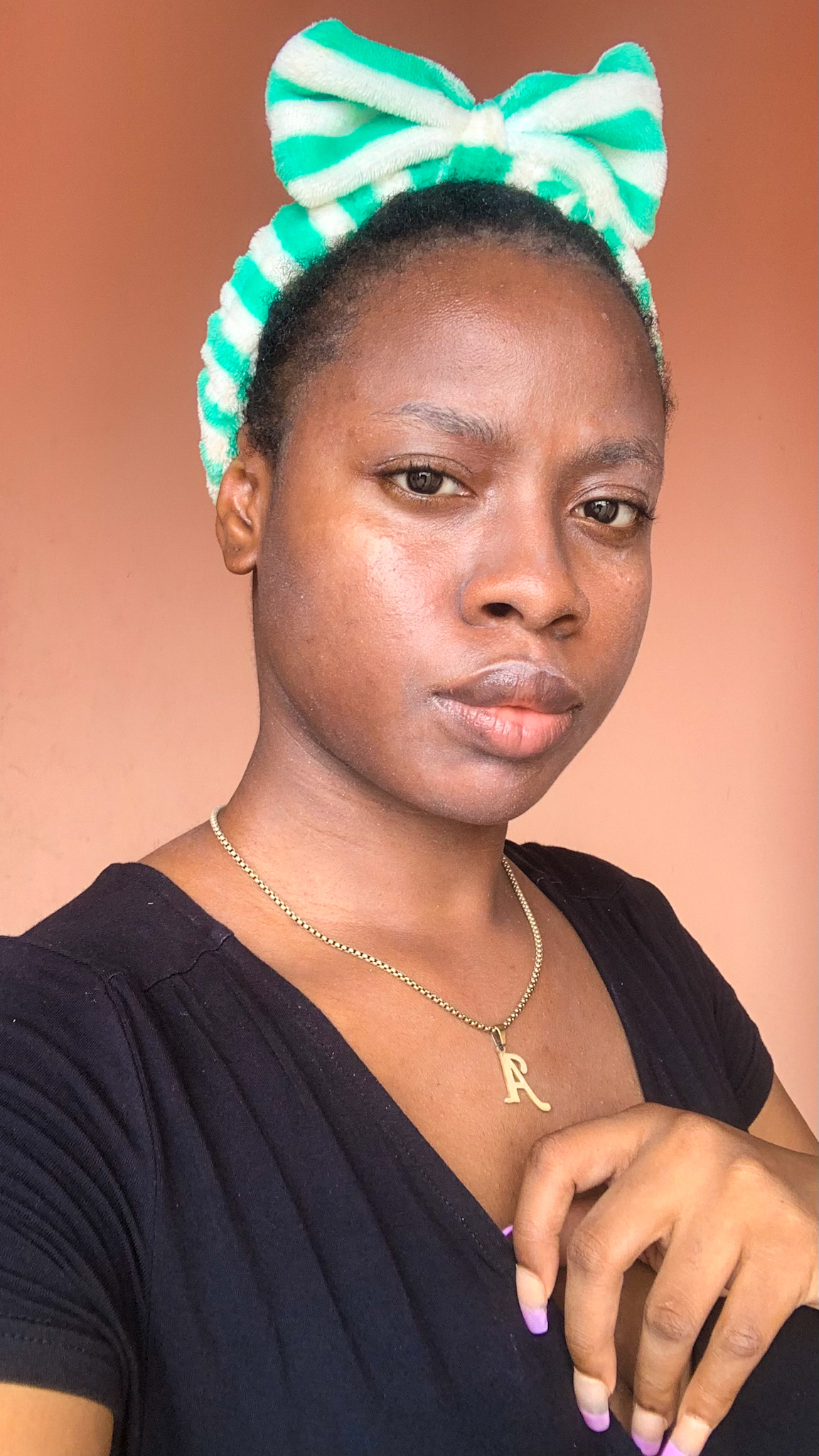 Pros
Very affordable- I got it at a Supermarkt (GLOBUS) for #1650 but the price could vary depending on the location.
Creamy texture and doesn't feel heavy on oily skin.
Portable packaging to carry around.
Broad-spectrum and SPF 50.
The white cast fades after about 30 minutes of application, so good for days you're not in a hurry or if you need to stay indoors (yes, you need sunscreen indoors or on a rainy day, beauty).
Cons
White cast that takes long to blend in.
Definitely can't be used if one is in a hurry.
Verdict
I rate this product a 7/10 because of its texture and how it didn't leave my face oily or cause me to sweat. The white cast is not the worst I've had with some mineral sunscreens, but it makes it a less enjoyable option.
Definitely would not repurchase as I don't want to battle with a white cast.
Which sunscreen have you used?
Is there anyone you'll like to see my review on? Please leave a comment for your girl and see you next time!
READ ALSO- Why You Need To Try The GAVIA Sunblock SPF 60
4