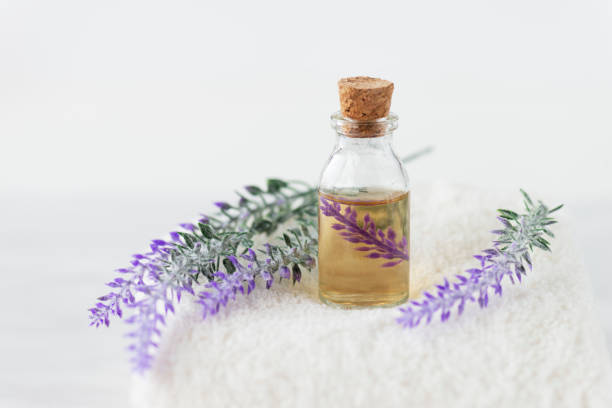 Introduction
As I stared at the bottle of shea oil in my locker, I toyed with the idea of finally trying oil cleansing for makeup.
"What if I break out?"
"Are those beauty influencers lying?"
I pumped some of the oil on my palms and applied it to my face. I was shocked! My makeup fell through like a defenseless army.
Have you ever heard of oil cleansing? I know it's scary to think of applying oil to your face especially if your skin type is oily, but just give me a few moments to explain, and who knows, you may be a convert like I am now.
What Is Oil Cleansing?
Oil cleansing is the method of using oil to clean the face. This method originated from Asia in the 14th century as the women used oils to remove their traditional white makeup before following with their cleansers.
To oil cleanse is simply a way of deep cleansing your skin without stripping it of all of the essential moisture that it needs. To be fair, oil cleansing sounds scary but it is actually perfect for removing dirt, grime, makeup, and even sunscreen. The oil binds to all of those substances and makes them easier to remove.
My favorite thing about oil cleansing is that it's so simple, anyone can do it. But before you try it, let's address some concerns you may have.
Is it good for your skin type?
It is important to note that not every oil is for everyone. From my research, oil cleansing can be used by any skin type but you want to take note of caveats. There are different oils that are suited to the various skin types so trying the right one for you is key to getting good results.
If you're oily and acne prone like me, some oil recommendations are; Grapeseed oil, pumpkin seed oil, jojoba oil or sunflower oil. The goal is to reduce sebum production.
If you're dry skin ; Avocado, extra virgin olive oil, almond oil. The goal is to use moisturizing oils to promote hydration.
For sensitive skin, some oil recommendations are; rosehip oil or jojoba oil. The goal is to not cause further drying so opt for oils that are not stripping.
Ultimately you have to know your skin type. Check this post to help you figure it out.
Ps- I've used shea butter oil twice with no adverse effect so far. Some sources advise to avoid coconut oil as it's very comodogenic (clogs the pore).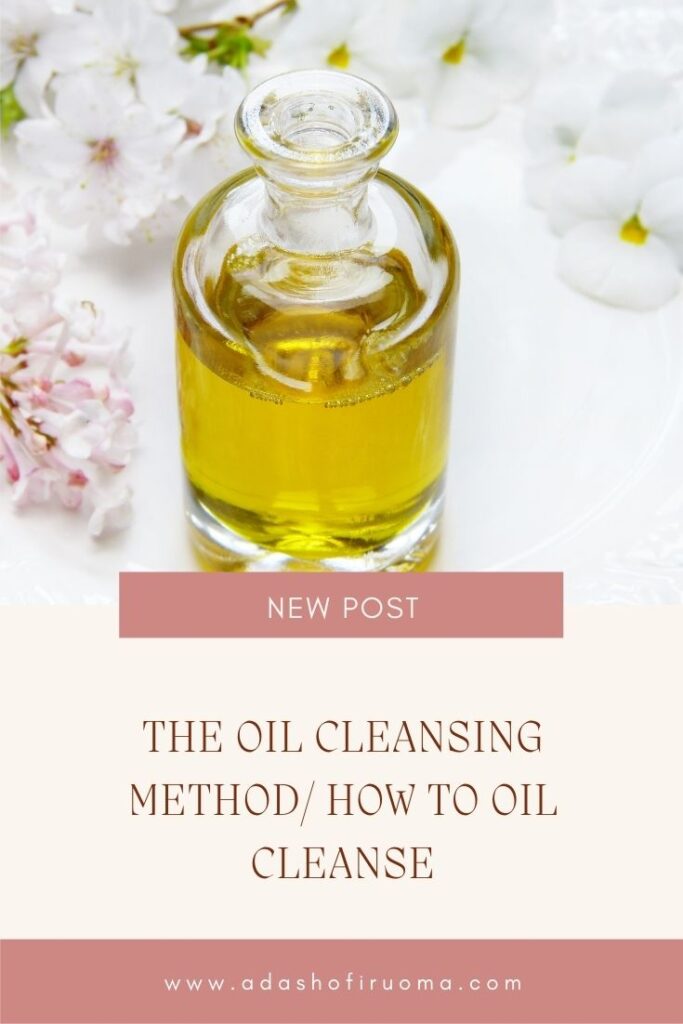 What's The Process?
Now you're ready so let's get into the fun part!
Apply a tiny amount of oil in the palm of your hands and massage into your skin for a minute or two. DO NOT WET your face.
Remove your eye makeup last by massaging gently.
Rinse off with water and follow with your cleanser.
Clean with a paper towel or face towel or air dry.
Continue your skin care routine.
Benefits of oil cleansing
Oil cleansing is definitely worth your time and here are some reasons why:
It doesn't take long.
It effectively removes makeup without harsh chemicals.
The massaging process helps with congested pores and increases circulation and lymph flow which in turn makes the skin look healthy.
Bonus content
If you're wondering what products to use, check out Simple kind To skin hydrating oil or the R&R Luxury Baobab oil.
For more information on oil cleansing and how to incorporate it into your skincare routine, check Hyram's video below.
Hope you learned a thing or two about oil cleansing and you're willing to give it a try.
Have you tried it before? Let me know in the comments.
READ ALSO
My Take On The Simple Kind To Skin Facial Wash
3