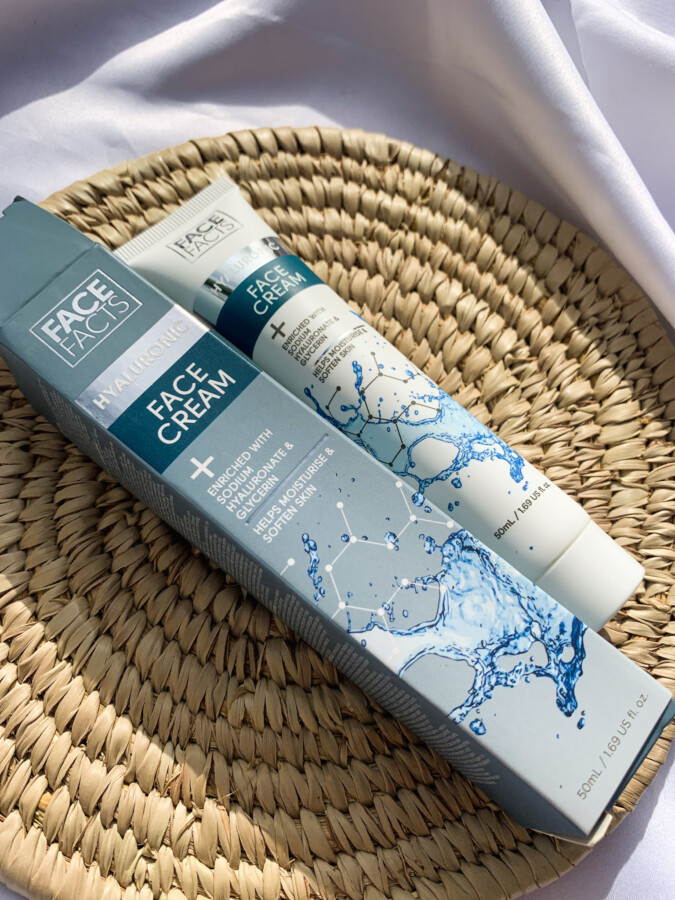 Hey Beauty! 
Have you ever used a skincare/beauty product that you wondered why it took you this long to find it? That's how I felt about the Face facts Hyaluronic face cream.
On my Instagram and Tiktok, I have shared some reasons to try products from Face facts. Not only are they gentle for sensitive skin, but they are also very pocket-friendly. 
I exhausted my second tube this month and as usual, this post will contain my review of it. Enjoy!
Description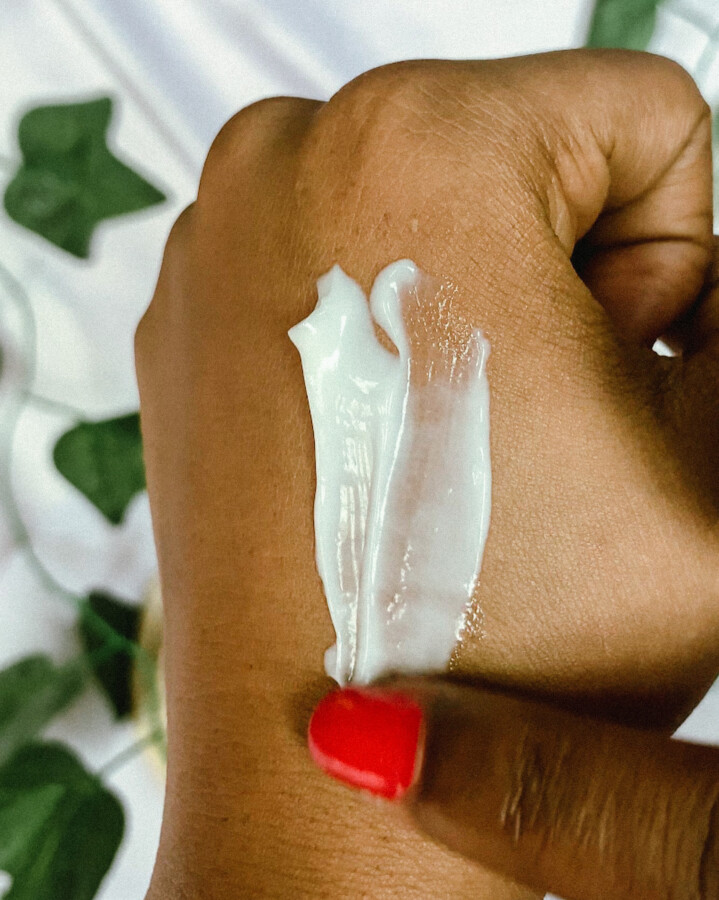 The face facts hyaluronic face cream is one of the products in their hyaluronic set which targets adequate moisture for the skin. This face cream comes in a 50ml white and blue tube. The packaging is dark blue and has a characteristic image of water which I suppose alludes to the moisture.
It has a creamy lotion texture. It's not too thick, but it's not as light as a lotion. 
Claims/ Ingredients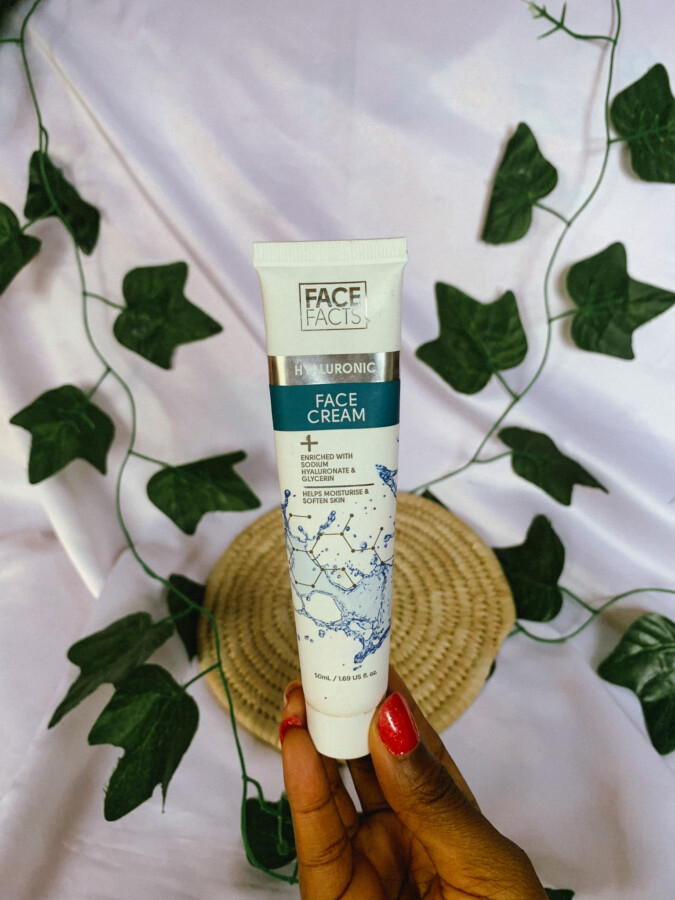 According to their website:
"Our face cream is a match for thirsty skin, and deeply hydrates the skin for that healthy glow. The hero active is Hyaluronic acid, which will help smooth, plump & deliver hyperhydration, and Glycerin for that added moisturization."
Ingredients include:

Aqua, Paraffinum Liquidum, Cetearyl Alcohol, Glycerin, Glyceryl Stearate, Steareth-20, Ceteareth-6, DMDM Hydantoin, C13-14 Isoparaffin, Laureth-7, Parfum, Polyacrylamide, Sodium Hyaluronate.
My experience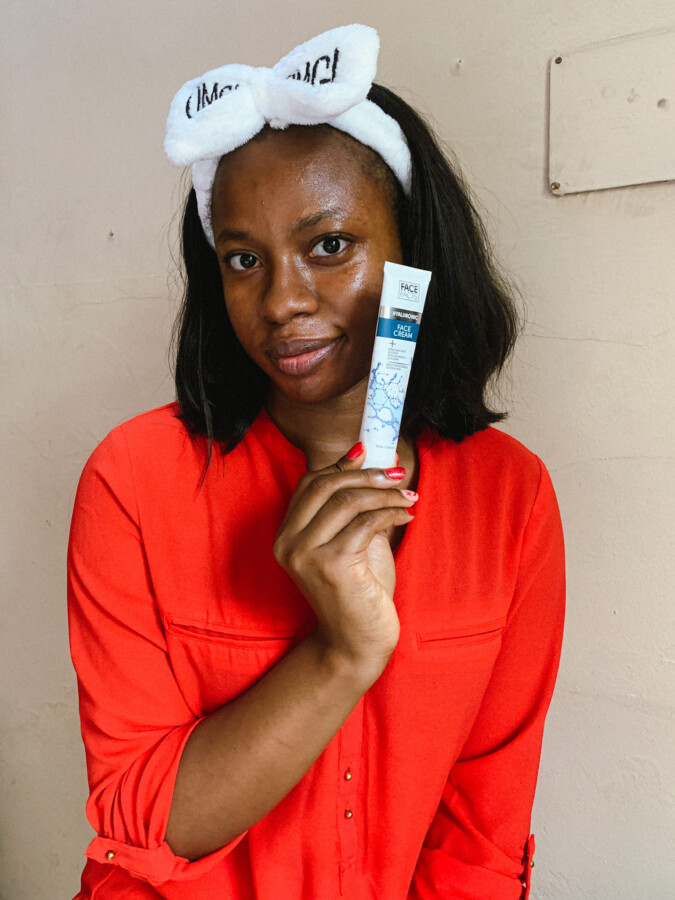 The first thing that got me about this moisturizer is how lightweight it is, despite it being a cream. The hydrating day cream from Face facts wasn't the best for my oily skin, so this was a huge relief.
It has a slight green tea fragrance that I love and is not overpowering. This moisturizer also doesn't feel sticky and it absorbs easily into my skin.
I love that it was gentle on my skin and didn't cause me to break out during my use. This cream claims to be hyperhydrating. From my experience, I would say it's not "hyperhydrating". It just gives that needed moisturization, but that is it.
HELPFUL POST>>> Comparing 2 Simple Moisturisers- which is better for your skin type?
How I use it
After washing my face with a cleanser, I use a toner and serum before applying this moisturizer.
Sunscreen comes after it.
Pros
Comes in a travel-friendly size
Has a caution nite and ingredient list on the tube itself
Very pocket-friendly (1800 naira)
Can be used by all skin types as it is gentle 
NB- It may be too light for dry skin or you may need to apply it twice (double layer)
Cons
This product has no cons for me. I just wish it came in a bigger size.
Where to shop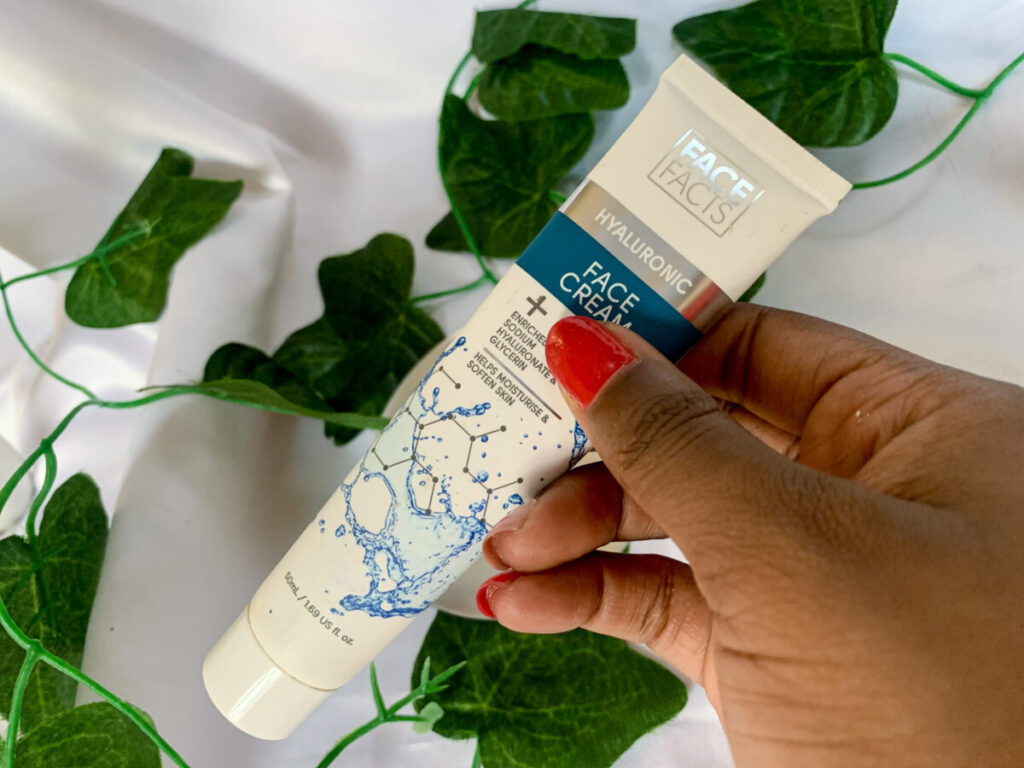 Paxobeauty in Nigeria (Use Iruoma10 for 10% off)
Verdict
I have repurchased this product because I really enjoyed it. It's the affordable and effective moisturizer you need in your routine. 
Have you tried this moisturiser before?

What moisturiser are you currently loving?

Share with me in the comments!
CONNECT HERE: TIKTOK // BLOGLOVIN // PINTEREST //  TWITTER
1