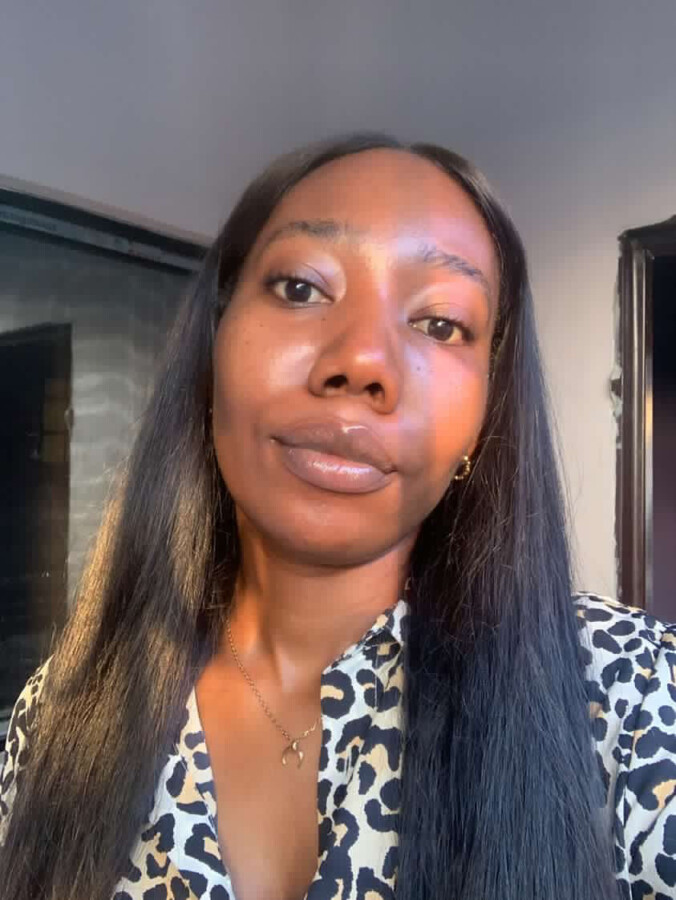 Hey, welcome back!
Skincare Chats is a blog series I started in 2022. My aim is to bridge the gap between skincare enthusiasts and effective skincare practices. Engaging with other beauty lovers gives me ideas, innovation and a sense of community.
Geena was one of the first skincare content creators whose content caught my eye after my IG hiatus. Her content on @skinandwhatnot is informative and very thorough. She also gives no-fluff reviews and shares her journey with acne.
Let's get into our chats!
Iruoma: Hey, Gee! Please introduce yourself.
Geena: My name's Geena, and I like to talk about skincare.
Iruoma: Girl! Your IG is filled with your skincare product reviews and education! How did you fall in love with skincare?
Geena: I've always had oily skin, and my goal was to get my skin to look less shiny. That quest made me try many DIYs and stripping cleansers until my moisture barrier got impaired. I discovered skincare on Twitter, and here we are.
DIYs is a term short for Do It Yourself. This refers to steps or actions you take that do not involve a professional.

Iruoma: That is super relatable because my oily skin and acne led me here, too😂
Glad that the journey has led you to a better place! 
What's your favourite skincare step?
Geena: It's pretty difficult to choose between oily cleansing and hydrating. There is this level of relaxation that only comes from using an oily cleanser with great slip.
Iruoma: Hmm! Do you see? Only Geena would say something like this😂
You once compared our skincare routine to building a sandwich, if I'm not mistaken!
That brings me to the following question. What are your current a.m and p.m routines?
Geena: That sandwich analogy stayed in my drafts for so long because I needed it to come out the way it was in my head 🙈
My skin is seeing more acne than it has in years, which has influenced my routines greatly. I've had to find ways to stay grounded in simplicity while managing my concerns.
I use a gentle cleanser, a hydrating essence, an antioxidant serum, a gel-like moisturizer (either this or I skip), and sunscreen for my morning routine. On some mornings, I use a mild exfoliant.
While for my night routine, I double cleanse first. I haven't been doing that a lot lately, though. Afterwards, I hydrate my skin and follow up with a moisturizer. I use a treatment serum that targets mild to moderate acne every night, a depigmenting cocktail every other night, and I exfoliate once a week. That's a lot 😭.
Iruoma: Lmao! It's a lot, but I like that you said it's been trying to juggle simplicity and your concerns, which explains it. Sometimes we think being in skin care means your skin is magically better or you don't go through the struggles, so thank you for sharing your journey too!
That brings me to another one. Why do you create skincare content?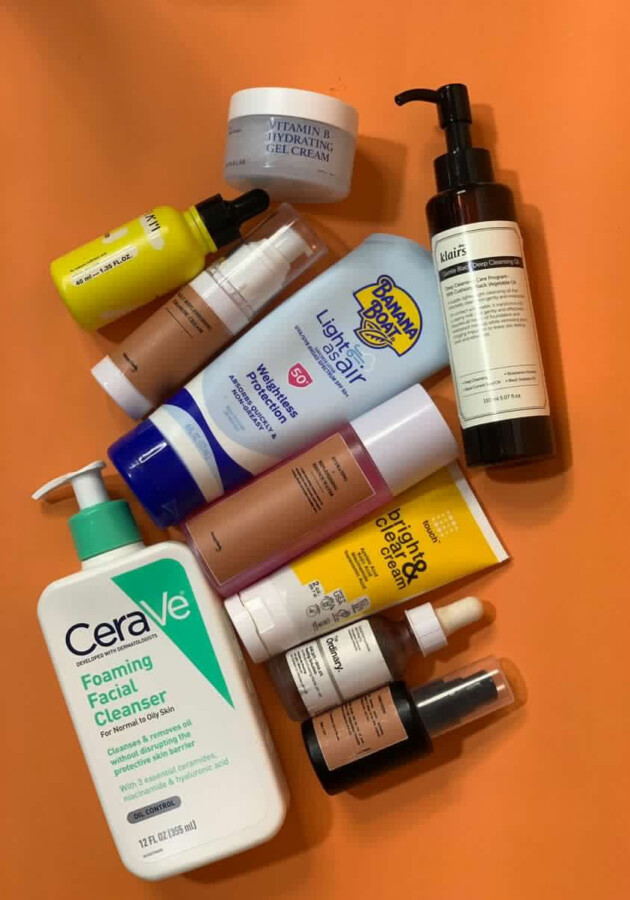 Geena: I cannot say I have a big "why". It's just something I enjoy doing and an outlet from the seriousness of real life. I like that people get helped while I'm at it, but if it starts becoming too serious, I just might disappear.
Iruoma: Better don't disappear, please!
Finally, what's your advice for new skincare enthusiasts or people who want to start caring for their skin intentionally?
Geena: In my opinion, I think there are only two ways to go about it. If you're new to skincare and can afford to see a licensed professional, please do so. If you cannot, be ready to apply yourself and do much research. I built the routine that helped me say bye to eczema and acne in 2019 by sifting through information on Twitter. Not everyone is that patient.
Iruoma: This! I agree that everyone isn't that patient!
This was good, Gee. Thank you so much!
If you want to learn practical skincare tips and get honest reviews about beauty products, Geena's content on Instagram is a good bet!
Geena is a Medical Laboratory Scientist during the day and a budding creator round the clock. She enjoys forming opinions about skincare products as much as she enjoys good food.
PS: Images are shot by Geena and are subject to copyright!
---
Hope you found this helpful! Who would you like me to interview next?
Share with me in the comments.
Honest Skincare Chats with Iruoma ft Shekinah Ambali: Skincare Enthusiast Interview
: Skincare Chats with Geena: From Skincare Enthusiast to Content Creation Maven
Candid Skincare Chats With Iruoma Ft 2 besties
:
Chizelum Osonwa and Monisola Keshiro
: Skincare Chats with Geena: From Skincare Enthusiast to Content Creation Maven
0