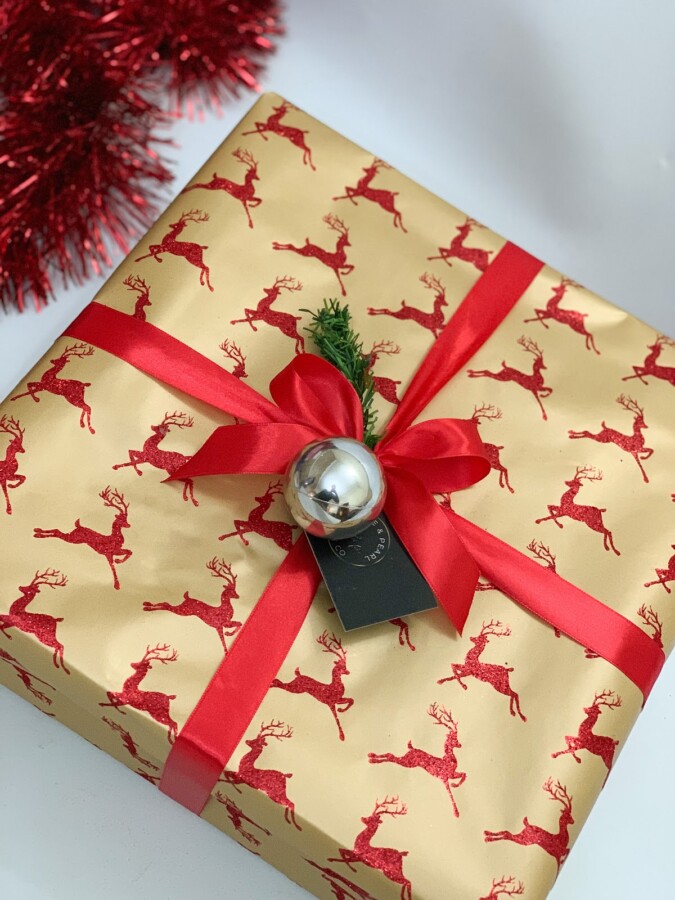 The best Christmas gift ideas guide wouldn't have been possible without Dr Adesuwa. Adesuwa is a medical doctor who doubles as a gift curator building Luxe and Pearl Gift Co. 
She loves music, enjoys baking and loves engaging in beautiful conversations.  I'm always pleasantly stunned whenever I get a gift box from her. That was the cue I needed to invite her to the blog because you're my community and deserve the best tips!
I hope you find this helpful and, better still, try her services at luxeandpearlng on Instagram.
---
As the year winds down, we approach the most anticipated season!
We celebrate the birth and significance of our Lord Jesus Christ, beautiful decorations filling every corner of the streets, a well-deserved end-of-year break from work, time out with family members, and so much more. 
Christmas time is one particular occasion that is looked forward to by lots of people, and you bet the best Christmas gift ideas would be on everyone's minds! Be it the best Christmas gift for your mum, dad, partner or colleague.
This season involves a lot of gifting, both giving and receiving. These include corporate gifting, appreciation gifts, Secret Santa gifts, Hampers, Gift Baskets, etc. 
If you're looking for the best Christmas gift ideas within any budget, this is the place for you!
How do you make the most of gifting this Christmas? 
Here are some helpful tips to guide you:
Create a list! 
Do this as early as you can. Look at the number and the people you would love to gift, then make a list. 
This list could include parents, partners, children, co-workers/teammates, bosses, spiritual leaders, clients, and even random acts of kindness. List them all!
Christmas is a perfect time to appreciate people, show love and even make deposits in their emotional bank accounts. 
Create a budget 
While creating a list of people to surprise with the best Christmas gift ideas you have, creating a budget is vital. Money is so important; thus, you must create a budget for each recipient of your gifts.
Some factors to consider are your financial capacity, your recipient's taste, and their likes or needs. 
I recommend planning ahead of time.
3. Decide on the type of gift.
This next step is to decide on the type of gift you're getting. Deciding on the kind of gift is also very important because you want to give a valuable and thoughtful gift. 
Choosing a gift should be based on what the person receiving would like, want or something they don't know even know they need. 
I know that choosing one might feel daunting, so below are some ideas: 
Individualised Gift Boxes 
These can contain several carefully and beautifully wrapped/packaged things suited to each receiver. 
Some treats in these gift boxes include items like:
Food items such as:
Cake loaves
Chocolates 
Christmas cookies
Wines
Teas/hot chocolate packs, and so much more! 
Household items like:
 Scented candles,
 Diffusers. 
Beauty items like:
Body and bath sets
Skincare items
Perfumes
Items to de-stress such as:
Colouring books, 
Friendship games, etc
The best part about this gift idea is you can get creative while including any item.
I always recommend that my customers include a "keepsake and functional gift" that the recipient can use even after the Christmas season. 
Examples of these individualised gift boxes include:
Corporate Gift Boxes 
Christmas is a perfect opportunity for individuals and businesses in the corporate space to appreciate their staff, clients and partners. You want to send out gifts that accentuate your brand, stand out, boost relationships and keep your recipients talking about how thoughtful they were.
These could include treats, branded valuable items, personalised items, etc. 
For small business owners, include some branded freebies in your clients' orders to help with brand promotion and leave a lasting impression. 
Gift Baskets / Hampers 
These are pretty popular in Nigeria during the Christmas season. 
Deciding to go for a hamper/gift basket is also excellent. The best part about a hamper is that you can select and include a wide range of gifts. 
While getting hampers, let the items be valuable and tailored to the receiver.
For instance, include healthy grocery options in your grocery hamper for someone on a fitness journey or an older person. This shows how intentional you were about that gift instead of random store-made hampers where you don't even know the content. 
Hampers aren't only limited to groceries/food items; hampers could also contain household items, spa-themed hampers for wellness and relaxation, wine hampers, etc.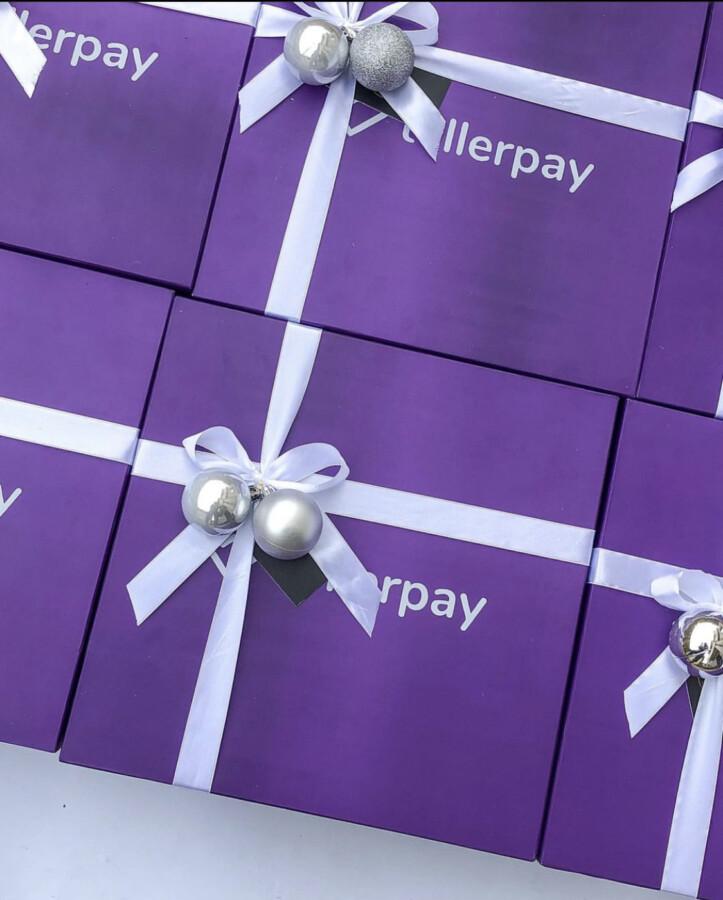 Goodie Bags 
Goodie bags are a favourite among children and even some adults too. 
Throw in some lovely treats, cake, and drinks into cute Christmas-themed bags and gifts to people around. These can include simple and fun items without breaking the bank! You'll be surprised at how this can be one of the best Christmas ideas you come up with.
Accompanying cards 
Write out your notes and well wishes on the accompanying cards. I like to call this the "icing on the cake". Including thoughtful messages on your Christmas cards adds a personalised touch to your gifts. 
Share why you appreciate the person. Talk about how they made your year or contributed to your success/wellness. These messages go a long way.
Get a reliable and trusted vendor
Finally, the last tip. Having someone handle and sort out your gifting process with you is helpful. 
Here's where a gift vendor comes in! Finding the right gifting solution takes time and energy, so we make it easy for you. 
Having catered to hundreds of clients over the past years, we help you through the process of curating, sourcing, packaging and delivery of your gifts.  It's also advisable to plan early for these gifts to avoid being caught up in the holiday rush and a spike in the prices\ of items. 
---
With these tips shared, you are on your way to giving the most unique, functional and thoughtful gifts that would make your recipient smile and gush for a very long time! The best Christmas gift ideas do not have to break the bank. They can also be thoughtful, hence a win-win!
The Christmas season is one filled with love, happiness and sharing. Let's make it memorable for you and the ones you love!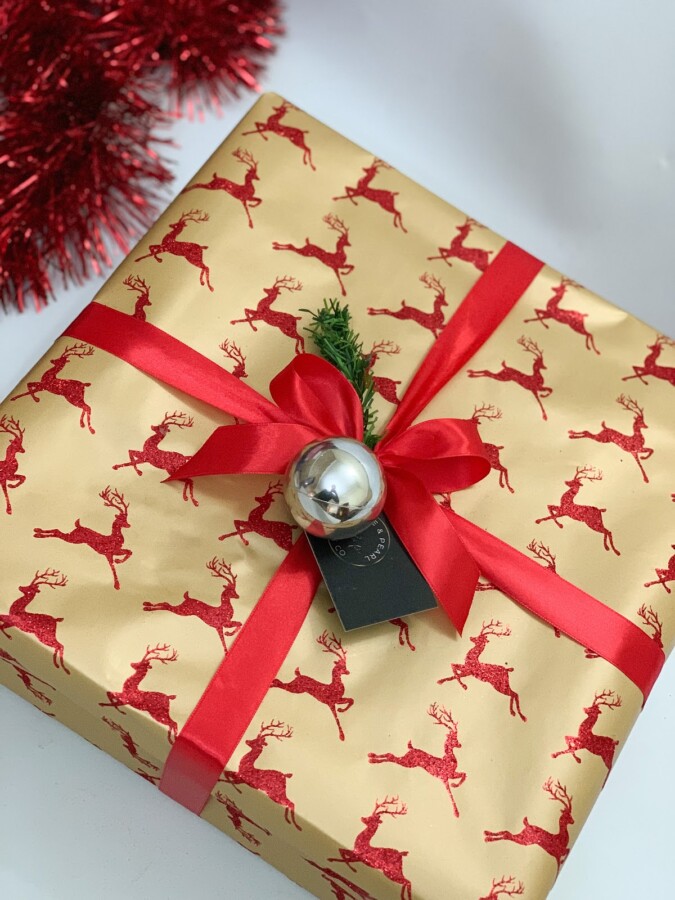 We are an online gift company in Lagos; we curate, source and package super-duper gifts for any occasion. 
With intricate attention to detail, our gifts are sourced carefully and boxed with love to meet each customer's unique needs!
PS: All images are from Luxe and Pearl and are subject to copyright 
0