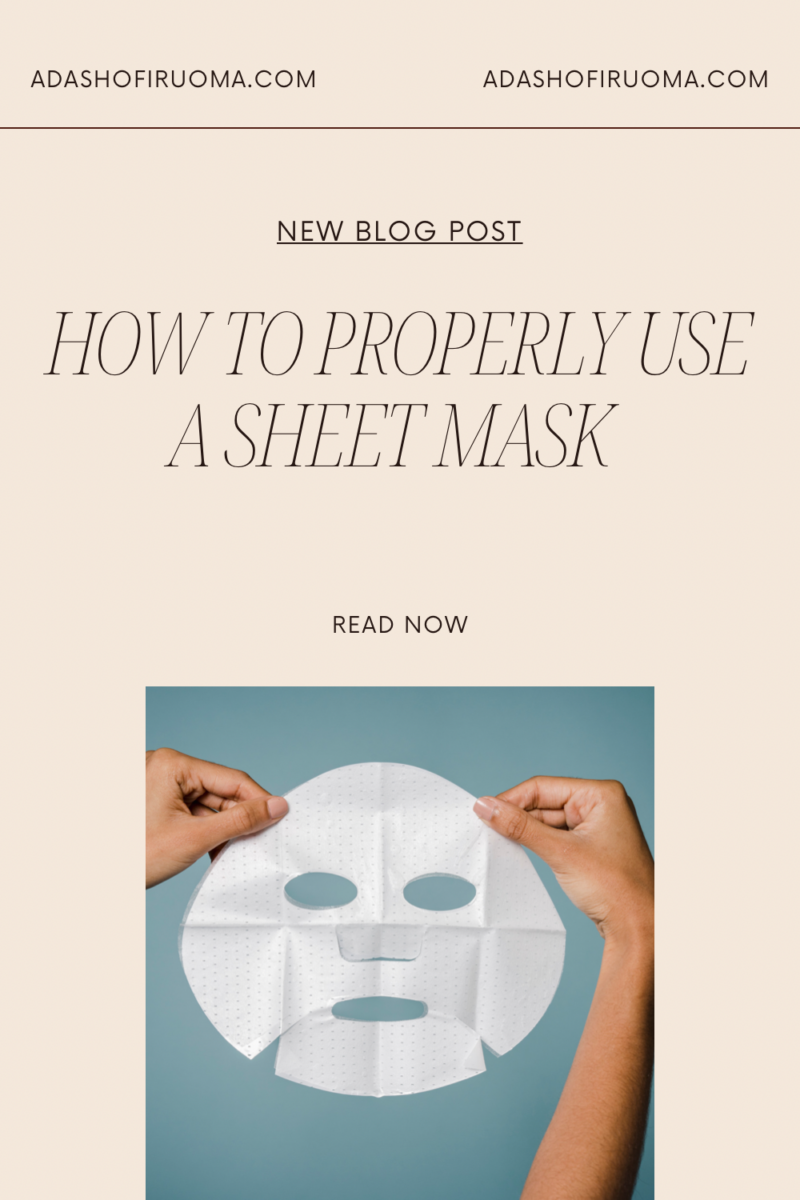 What if there was a way to spice up your skincare routine once in a while? A sheet mask is the budget-friendly selfie-worthy way of doing so!
Using a sheet mask is quite simple and I can't wait for you to learn more about it.
What are Sheet Masks?
Sheet masks are thin pieces of cotton (or other materials) soaked in essences that contain active antioxidants and ingredients. They could come in cotton sheets, microfibers, or hydrogels which are the new ones.
These beauties have been defined as the gateway into Korean beauty and skincare. They give this feeling of an inexpensive mini facial and instant glow to your face. In less than half an hour, your face gets hydrated and supple.
How to use a sheet mask correctly to get all the benefits and goodness.
Click To Tweet
When Do I Use Sheet Masks In My Routine?
These masks are usually used after toning. Some people prefer to use it at night, but whichever time of the day works for you is fine. Check this post on what a simple routine should look like. The steps to apply look like this:
Cleanse your face with a gentle cleanser.
Apply a toner.
Take the sheet mask from the pack and wear it in any direction, front or back, except otherwise stated.
Apply on your face to fit the holes made.
Let it stay for 15-20 minutes. No more because it can reverse its function and reabsorb all that goodness.
Don't throw the extra essence away, apply it to your knees, hands, neck, and anywhere else you want.
No need to rinse off and pat into the face gently.
Discard the sheet mask as it's not reusable.
Apply your moisturizer to seal in all the goodness.
Apply your SPF if this is during the day.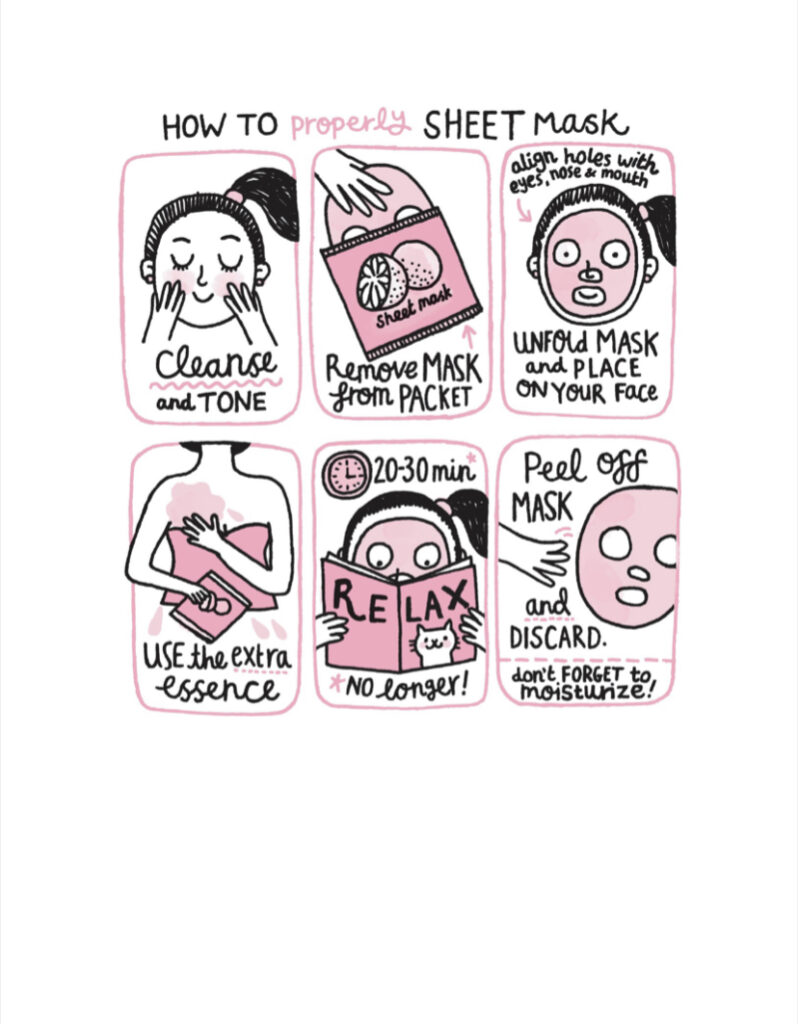 How Often Should I Use A Sheet Mask?
In the ideal world, you can incorporate a sheet mask into your daily skincare routine. But hello budget-friendly skincare. I recommend you use it as often as your budget allows. I can afford once a week or sometimes in 2 weeks and that's where I'm at currently.
If yours is once in 2 weeks or 2 times a week, that's fine too. Also, a sheet mask can be functioning or hydrating. Functioning means it's targeted at a specific concern e.g brightening, anti-wrinkle, etc. While hydrating is especially for gaining moisture, so you want to look out for those specifics based on what you need when shopping.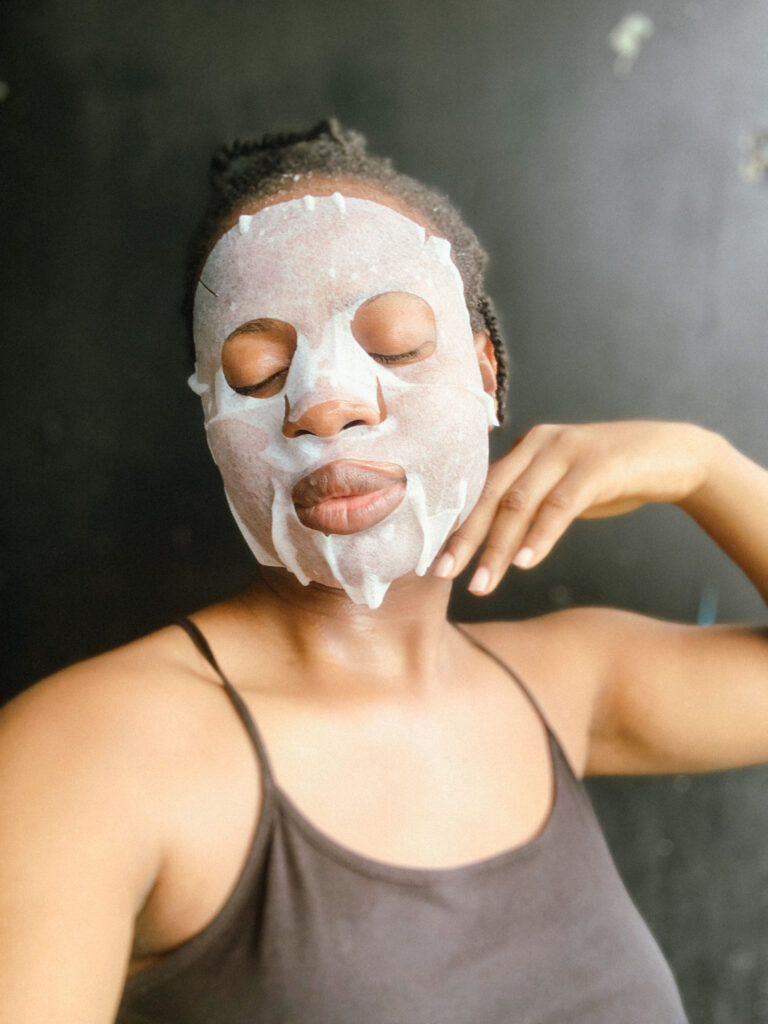 Where You can Shop
I got mine from Jumia at #4000 for 6 packs. You can get it with my link here*.
*An affiliate link to support the blog
Some good brands that specialize in sheet masks are @tojuwa and @bluepoppyofficial.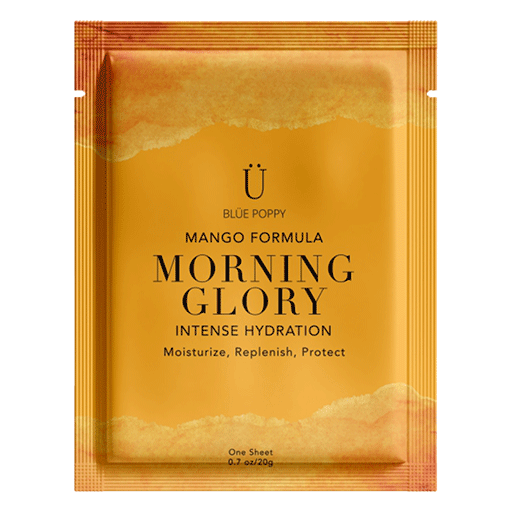 Benefits
It enhances absorption of ingredients: Sheet masks are of a thinner consistency and have a smaller molecular structure and since they're in contact with the skin for longer, it increases absorption.
Easy to use in comparison to face masks: You don't need brushes or any other tools. Just tear open a pack.
Useful for all skin types and concerns:  There's a sheet mask for every skincare concern you can think of. This means sheet masks can be useful for any skin type and issue.
Disadvantages
While sheet masks are relatively cheaper, they tend to be expensive over time in comparison to serums that contain some of the anti-oxidant ingredients and you don't have to dispose of them.
They usually come in one size. As they are often cut the same, the holes for the eyes or mouth may not align exactly with your face.
Could take time– a sheet mask takes 15-20 minutes to be properly used and if you're in a hurry, you won't be able to use this in your routine.
Have you used a sheet mask before?
READ MORE- How To Craft A Skincare Routine Perfect For You
0