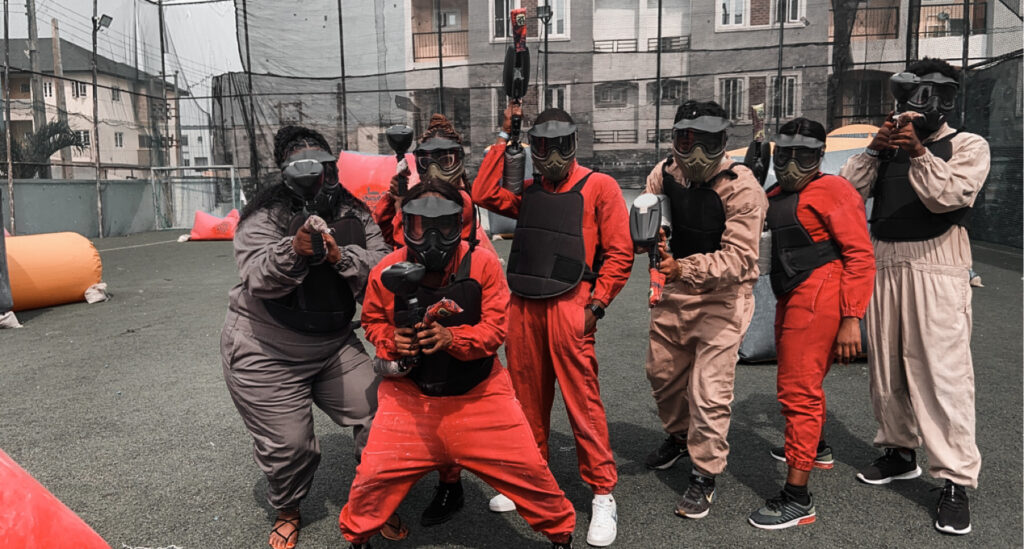 How do you wrap up a stressful week? Usually, I would sleep in or watch movies on Saturday to ease the tension before working again. This past weekend was different. I had my first paintballing in Lagos experience with some of my friends at Lekki Leisure Sports Park.
The peculiar thing about all of us is that we're medical students. Most of us hadn't even seen each other for almost a year due to the lockdown caused by the pandemic. So you can imagine how excited we were.
This would be the point I thank my friend, Ezeudu, for organizing the group. It's such a big deal because we had procrastinated on having an event long before the pandemic. What were the chances that we could pull one off now that we weren't even in school? Thankfully, it worked out and we have a story to tell (whoosh!).
Paintballing had been on my bucket list ever since one of my friends mentioned it. I had only seen it behind screens and didn't know that there are paintballing places in Lagos. I also wanted to have the whole "gun and shooting" experience. If I'm honest, this was out of my comfort zone. Yet, if there is anything 2020 showed me, it was that I shouldn't be afraid to surprise myself.
If you're wondering where you can let some steam off and just enjoy a group game, then keep reading as this would be helpful.
What You Need To Know.
Price
At Lekki leisure sports park, the entry price is 7000 naira per person during the weekends. On Wednesday, it's half that price so 3500 naira per person. That covers the gear, gun, 100 paint pellets, and the 3 rounds of play. You can also buy more pellets if you want, but it's at an extra cost.
Safety
Paintballing is a sport. People run around and there are risks of getting injured. We signed a waiver online before we were allowed in.
Duration
The Sports Park is open from 12 pm-6 pm. Within that time, you can join any available group or go in with your group. Make sure you try to come in early especially if you're coming from the mainland. This is because after signing the waiver, you would get your gear, change and get some instructions. Those things take a while so better to get it all started early.
Outfit
Please dress comfortably as you would wear the overalls provided. Having good footwear to run in is a plus. I wore a pair of boots to look pretty, but if my legs could talk, they would have scolded me for the pain I put them through. "Sorry babies (Fashion-1, Iruoma-0)".
Also, I would advise you skip applying makeup and go barefaced with your sunscreen. This is because you'll sweat a lot, but that's up to you.
Extra tip– Try to have breakfast before playing. This sport is a whole workout. You would run, pant, and release some adrenaline. For real, have your meal before going. You'll need that energy.
That is basically what you need to know to have an amazing paintballing experience.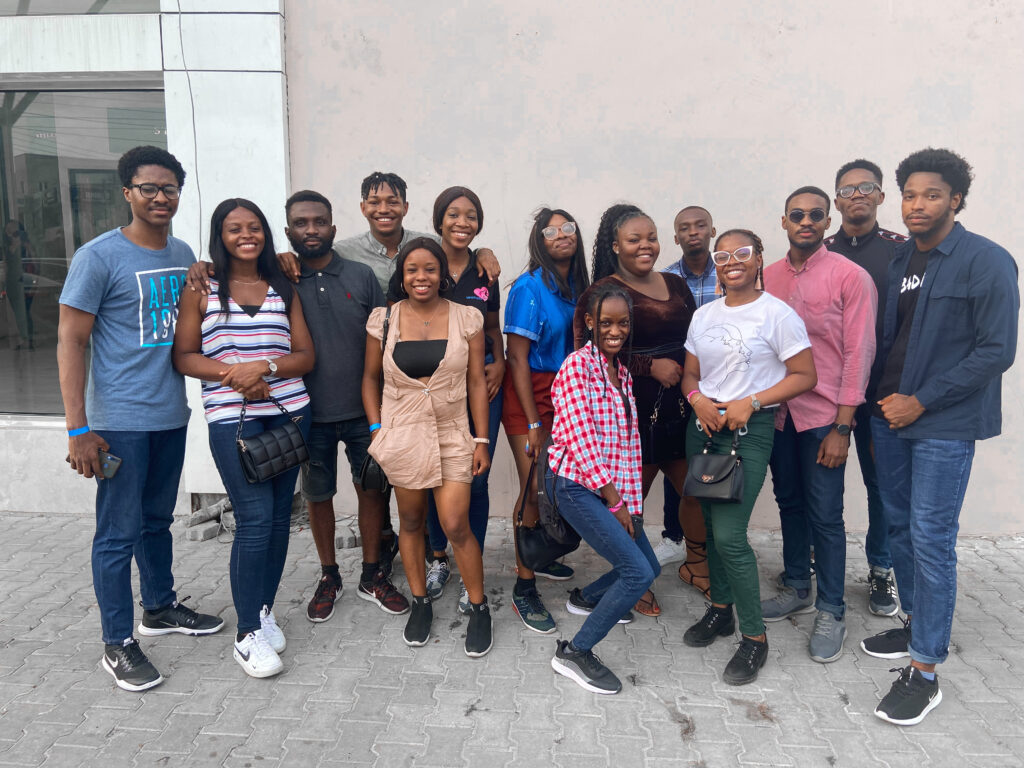 By the time we were done, we headed to the family restaurant called Spur to have dinner. Took a while to get our order ready but after that, it was bliss, laughter and arguments, and time to part ways.
Ps: By the next day my body was sore, but I can't wait to go there again. It was such a lovely experience.
Have you gone paintballing before? Would you like to have the experience?