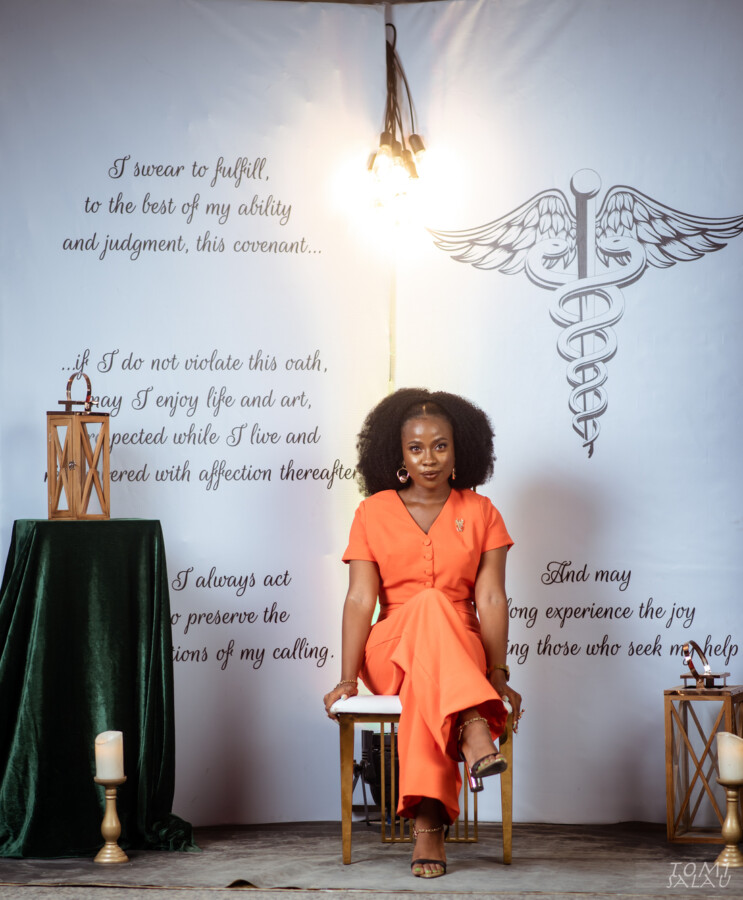 Hey, beauty!
Glad you're here for part 2 of my medical student journey to the MBBS series!
You should check out Part 1 here for more context if you just saw this post.
Aside from documenting how this phase of my life is finally over, the main goal of this post is to thank people who were there when it mattered a lot to me!
If you viewed my WhatsApp status during my exams, you've probably seen me thank everyone for the food, money, prayers, and so much more on my status. This list must feature on the blog because when something leaves a mark on my heart, I believe it stays there. 
Shall we begin?
First would be to God, who gave me peace beyond understanding. The peace I had and joy despite fears couldn't have been given by anyone else but Him. 
Then, of course, my parents! To my mummy (best in discernment and prayers) and daddy (cash supplier and motivator)- these guys are the real owners of my degree!
From 2020 and how things became disordered with school, my parents quickly reminded me of God's faithfulness when I felt stagnant. I could write (and perhaps would someday) a book on them, and despite our differences in personality and some ideologies, I won't trade them for anything ❤️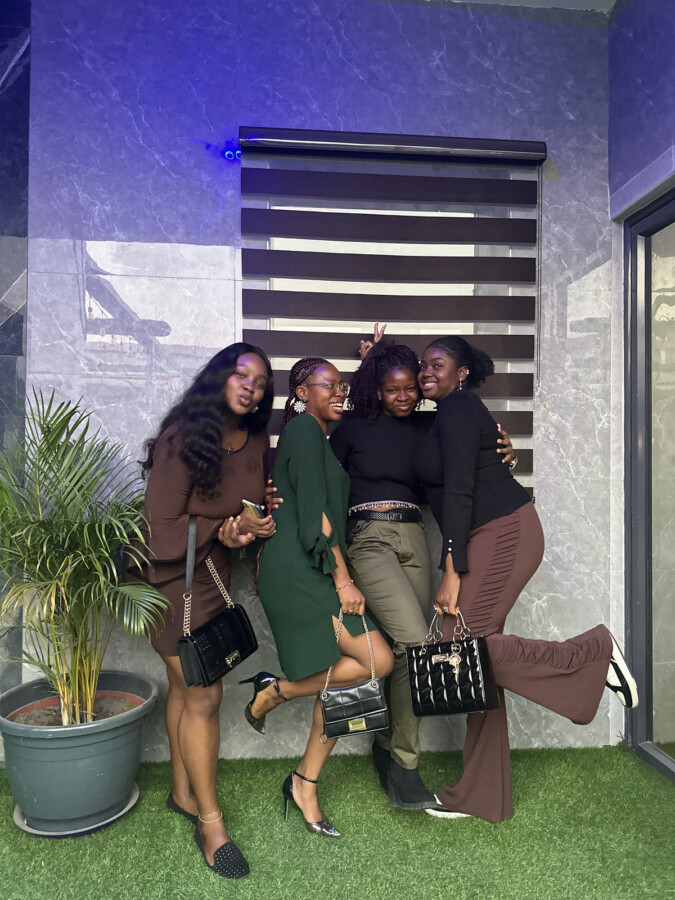 My sisters
Next would be my siblings – Chizzy, Uzo, Chekwube, Nedebem and Mezuo. These made me know who cheerleaders were before I understood the meaning. The constant calls, gifts, prayers, celebrating small moments and encouragement coloured my dark days, and I love life with you!
To my partner, friend and the man that I love- Bel! Being in the same class as the one you're dating can be challenging, and this period was a lot for us. Yet studying with you and seeing some of our discussions come out as questions always made me glad! Those long hours of wanting to check up on each other, but constrained by our books, are now in the past, and it still feels like a dream! Cheers to more wins and dreams come true. Thanks for being part of this journey, babe.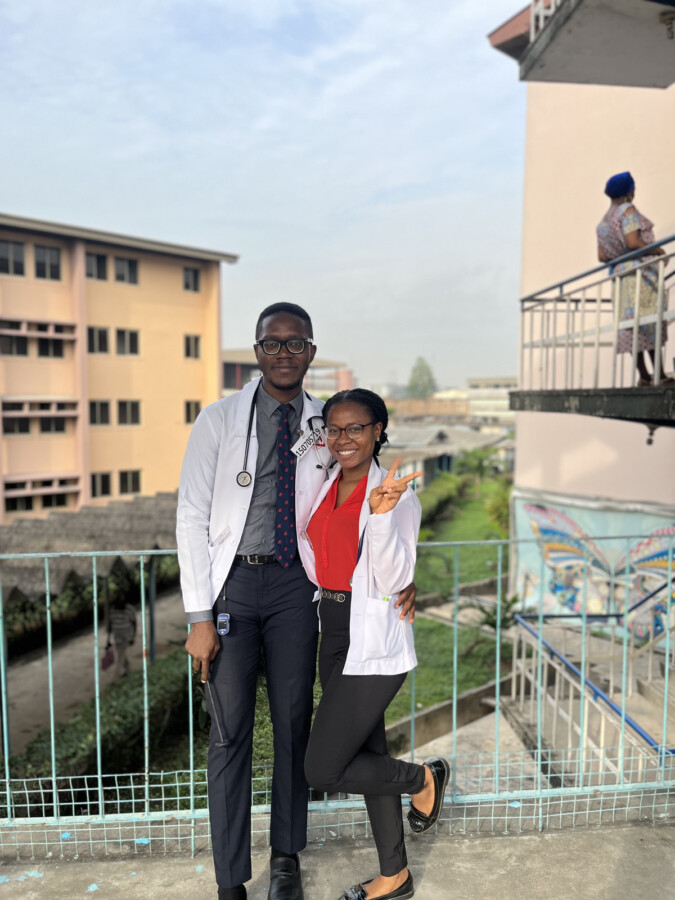 My church, Crown Reformed Assembly! I joined this church in 2019 after a terrible church hurt, and it's been home. To my Pastors P.Eyinna and P. Arimoro, Mama Bear, Mummy Toun, Sis Alaba, Nosa, Debby, Sis Lizzy, Praise and everyone else! The prayers, love and hugs have meant the world to me, and I look forward to more.
Freedom Court and CMDA also deserve mention, as the support given during my exams was immense! The Freedom Court meal tickets, stationery, and CMDA food made your girl feel super loved!
Now there's a friend that sticks closer than a brother, and one that comes to mind easily is Matthew! The way this guy showed up for me, especially during the never-ending final year, needs to be studied. Thank you for the banters, prayers, rebuke, and food and for sharing your babe, Tobi, with me!
Sophia, my babe and sister girl! My friend would send voice notes and sweet emails to cheer me up. Her excitement for this induction never ceases to amaze me. I don't have to "act" strong with Sophia; that is everything to me!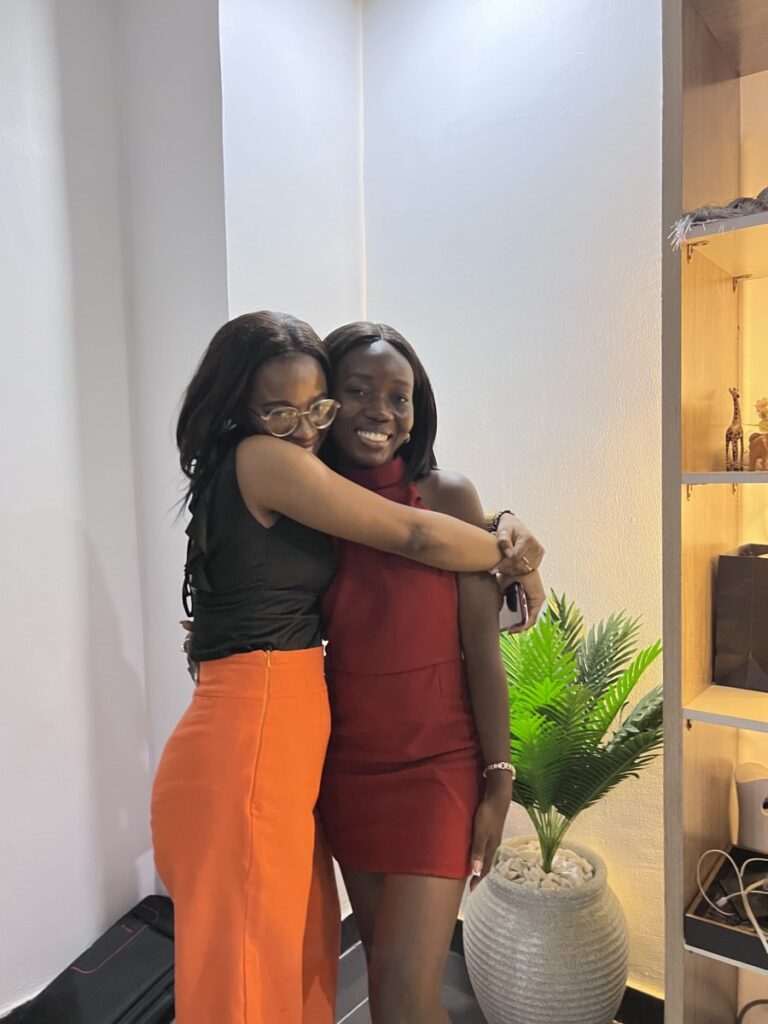 One special mention of my friend, Layo! I got to share my final year room with Layo, which was an experience. When you say someone is determined, think of Layo.  My landlord (as I often call her) is an early riser, influencing my reading habit for good. She would ask me questions randomly and remind me to cover certain topics.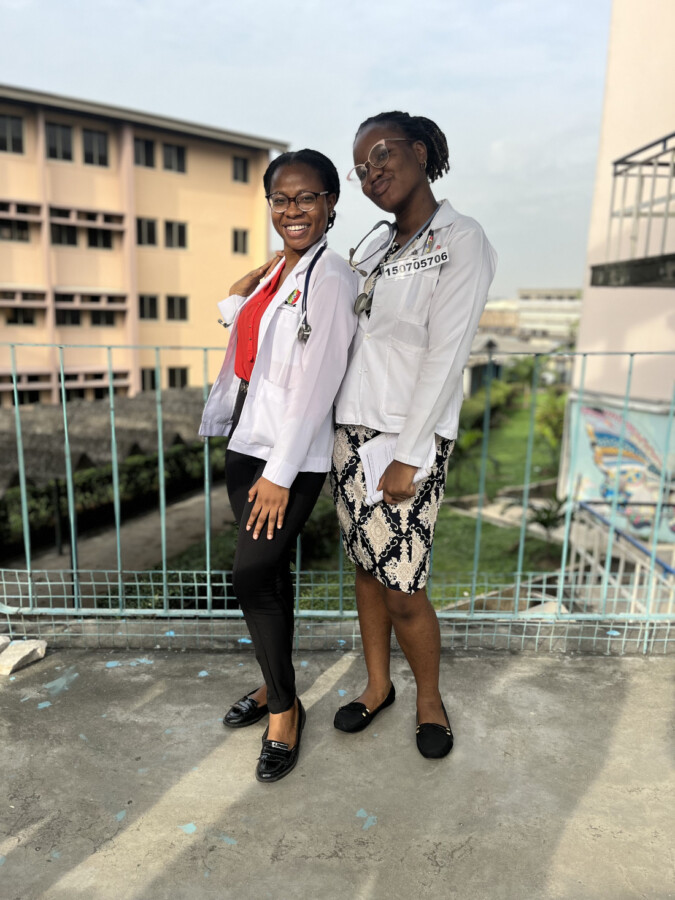 I remember the Monday before we started exams, Layo made us review a topic I had been avoiding. Guess what showed up in that paper? The same topic we revised! I had no plans of reading that topic, so imagine my joy when I saw it. There are so many instances of how we prepared and were ordered by God in these exams, but this post would become a book if I go on, lol!
Another person that has absolute support and cheerleader is my gee, Kola! This young man has been a friend and one of the best people in my corner. From the moment our school calendar got ruined, he was always there to listen and cheer me on. For your gifts and timely words, thank you!
My study group deserves an honourable mention too! We called ourselves "E choke," and some days were like that. One thing I loved about my guys is how we never ceased celebrating our little wins after each end-of-posting exam. Ige, John, Jemiseye, Darley, Tochukwu, Gerald, Henry, Jessica and Busayo! I always looked forward to our meetings and bullying you guys. Imagine my joy when we all saw our results- all aces, no misses!
I left out three people in the study group mention because we became a tight-knit reading group and friends- Success Academy medics, aka Asambodo (Igbo for "well acclaimed").
Oma, Feyi and Chris! I can't put the finger on how we ended up reading together, but these guys are my highlight for final year med school. Oma would always cheer us when we were tired and ask questions in between readings to wake us up. The most relaxed and confident go to Feyi! She never missed a beat to remind us that we could and would clear our finals! 
To the only guy in our midst- Chris! If you needed someone who appeared not to care but cared a great deal for his own, then you've found Chris. We frustrated him with our constant time wasting, but his consistency with reminding us of reading times, giving us timely information, coming up with mnemonics and being a good sport was the best!
We made memories, and I look forward to the next phase more, God willing!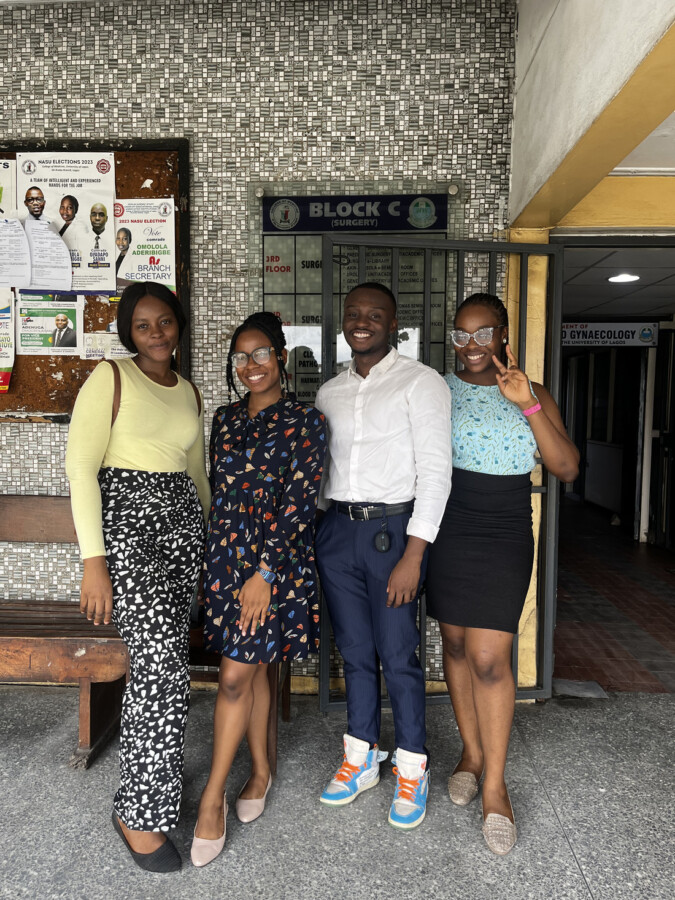 "Asambodo" doctors
I wrap up this first gratitude section with a shout-out to my block 2 & 4 girls! For context, block 2 is where I stayed in the hostel. We were 5 in block two, who were close, and 3 in block 4. Layo, Oma, Awi, Ajayi, Chisom, Tosin and Feyi.
You're already familiar with Layo, Oma and Feyi. 
Awi was an efficient, organized and thoughtful planner. Chisom came with information, and this girl's brain is a magnet! There was Ajayi, who would calmly remind us of times when we lost focus, and Tosin would give her cute sighs when the information was overwhelming. While we were not as consistent with the hostel group meetings, it was always a good time to come together while preparing for our practical exam.
These ladies gave me good memories, and I'm glad to have spent time with them in that phase of our lives.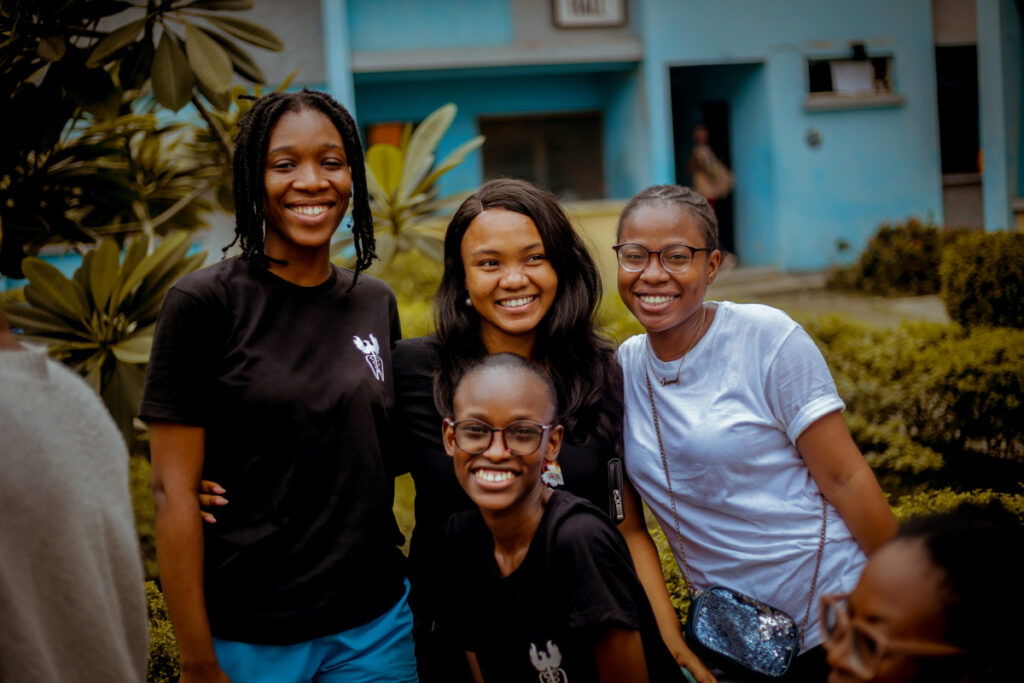 NB; exam brethren is a tradition in my medical school where a kind gesture is shown to the students in the form of food, money, prayers and encouragement. It reduces the burden of exams.  
To Dr. Kunmi, who kicked off exam brethren for me. It was so unexpected, and I would say the sweetest gesture! To Dr. Idio, who's been a present elder and cheerleader!
To Raphael, my sweet boy! For always being willing to share your space for my convenience and the meals! To Dami, AMSUL's welfare sec with the kind gesture!
Chibuezeeee! The amount of cheering and food this guy sent my way was humbling. Thank you so much! 
To Dr. Mimi for her prayer for peace. I panicked a week before my exams, and she came to mind. That's how this woman spoke God's truth to my heart.
My sweet Pharmacists Uche, Vitamin Kay and Denrele! 
One trait they both share in common? Being supportive. Uche sent the most thoughtful messages unprovoked to cheer me on. How do you do that consistently to someone you haven't seen in a while?
What about Denrele and reminding me of my grit in secondary school? That guy believed in me more than I did at a point in this ridiculously long journey. 
There's also my baby girl, Kanyi, aka Vitamin Kay. Thank you for all the calls, messages, gifts and cheering.
To my Spectrum mama (set 2018); Dr. Chiamaka, Dr. Ejiro, Dr. Salamah and Dr. Tumi! 
Chimax gave me a "blank cheque" for my exam, brethren, and it was so kind!  I remember looking at her text and being speechless with joy.
Ejiro's advice, food and cheers were like a soothing balm! They were always timely.
Sallieeeee! Salamah's gift box was too adorable, but the gift for me was her home. This woman and Tomi ensured Chris, Oma, Feyi, Bel, and I had access to their place when there was no power supply in the hostels and we needed to read or charge our devices. She (or Tomi) never complained despite how inconveniencing it would have been! I'm pretty hospitable, but this gesture was far too kind, and I can't forget it. 
Tumi has a way with words and is so helpful! Your sweet gesture was heartwarming, and I'm honoured!
Also, to Dr. Festus, who has been cheering in my corner! Thank you so much for the kind gesture, for real.
To Dr. Godwin, my Gynix Africa boss, Dr. Oyor, Dr. Hassan, Dr. Tiolu, his gracious wife Kene, and Dr. Bailey- the kind gesture and food cannot be easily forgotten! Thank you so much.
To my first ever "school mama," Dr. Ayoyi, who always pushed me beyond limitations and the frequent cheering! To Dr. Benedicta, who would always check up on her babies despite the distance. Thank you, mama! Also, Dr. Tegzi: Thank you for being a support and checking in frequently, especially during the breaks!
To my CLAXIX faves (set 2019): Dr. Seki, my sugar mummy of Lagos, with the study materials, advice, exam brethren and cheering. Dr. Bibi, whose hugs and banters I have missed! Dr. Mariam, with the sweet voice and coming through for me! Dr. Susu's kindness and cheerleading for me. Dr. Yemyem with links to materials, kind words, advice and listening to my rants. You, ladies, didn't spare a moment to be kind to me, and I'm so grateful!
Then Dr. Ileri was always receptive and cheered me from my welfare secretary days. Those cinnamon rolls were awesome, by the way!
To my Tetris babies (set 2021); Ada Beke, Goodness, Oluchi, Jennifer, Tumininu, Iremide, Gracie, Lara, Sanmi, Nazom, Foluso, David, Halita, Noel, and Nonso. Thank you for the meals, prayers and kind words! I look forward to celebrating with you guys soon.
To my set '22 and '23 babies: Amanda Dukor, Chioma, Shekinah, Doreen, Nonye, Chiamaka and Adaobi. For all the hugs, the meals, prayers and the success messages- thank you, babies!
To my friends from secondary school: Khadi, Ayo, Nicole, Hope, KKC, Tayo and Segun. The constant messages to check up on me and cheers whenever I ranted on my WhatsApp status about feeling behind with the "delays." Thank you so much! 
To my Festac family from secondary school: Mope, Moni, Mojola, Pascal, Uche, Tonna, Desire, Eden and Favour. Thank you for the jokes and meals shared. For the days of discussions and planning our meetups, we could forget about the things that didn't seem to be working so as to be in the present. Those moments are always cherished, and I look forward to more!
Finally, to myself! I kept on this journey despite the moments of breaking down and losses. I fought for this, and thankfully, God upheld me!
While I tried my best to include all the names I could remember because it takes a village to raise one person, and that's my story!
Thank you, guys, for being part of my MBBS story and for cheering me along the way.
The third part of this series will be after my graduation by God's grace, so subscribe below and stay tuned to the blog for more!
CONNECT HERE: TIKTOK // BLOGLOVIN // PINTEREST //  TWITTER
1